<! ************** MAIN BODY ************************************************>

DSC Tech Library

Glossary of Terms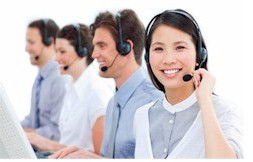 This section of our technical library presents information relating to Call Center technology and Best Practices plus software and products. Since the Company's inception in 1978, DSC has specialized in the development of communications software and systems. Beginning with our CRM and call center applications, DSC has developed computer telephony integration software and PC based phone systems. These products have been developed to run on a wide variety of telecom computer systems and environments.

The following article relates to call center technology or customer service best practices and techniques.


[A ] [ B-C ] [ D-H ] [ I-M ] [ N-R ] [ S-V ] [ W-Z ]
Glossary W-Z
Wide Area Network (WAN). The connection of multiple computers across a wide area, normally using digital data circuits.
WFM Workforce Management Software. Software systems that, depending on available modules, forecast call load, calculate staff requirements, organize schedules and track real-time performance of individuals and groups.
Workload. Often used interchangeably with Call Load. Work load can also refer to non-call activities.
World-Wide Web (WWW). The capability that enables users to access information on the internet in a graphical environment.
Wrap-Up Codes. Codes agents enter into the ACD to identify the types of calls they are handling. The ACD can then generate reports on call types, by handling time, time of day, etc.
Wrap-up. See After-Call Work.