ACD Automatic Call Distribution
Real Estate Marketing
Predictive Dialer
Call Center Software
Customer Call Center Company
Call Center Equipment
Advanced Call Center Solutions
Reminder Calls
Contact Center Technology
Contact Management Software
Telecommuting Software
Virtual Call Center PBX

Information
Call Center Software
Customer Service Call Centers
India Call Centers
Offshore Call Centers
Telemarketing Call Centers
Call Center Solutions
Call Center Company
Call Center Equipment
Call Center Hardware
Telemarketing Software
Linux Call Center
Call Center Technology
Telemarketing CRM
Call Center Autodialer
Call Center CTI
Inbound Call Center
Outbound Call Center
Call Center Outsourcing
Call Center Services
Call Center Development
Contact Center
Contact Management Center
Call Center CRM


<! ************** MAIN BODY ************************************************>

DSC Tech Library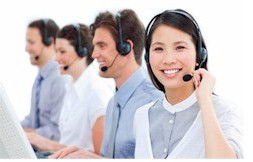 This section of our technical library presents information and documentation relating to Call Center Company Technology and Best Practices plus software and products. Since the Company's inception in 1978, DSC has specialized in the development of communications software and systems. Beginning with our CRM and call center applications, DSC has developed computer telephony integration software and PC based phone systems. These products have been developed to run on a wide variety of telecom computer systems and environments.

The following article presents product or service information relating to Call Center Vendors and customer service help desks.


---
<! ************** Beginning Of Main ************************>
Three ways good service pays
Dr Sionade Robinson, Consultant

It's now accepted as a tenet of modern management that service pays. Companies know it makes sense. But is there a solid and provable basis for why delivering good service makes financial sense?

The answer is that there is. If you do the sums, there are three irrefutable ways to identify the value that investing in improving service to customers can add to any organisation.
1. Cut the Cost of Poor Service
Every business has costs associated with providing service to its customers and in some retail businesses these costs are a huge proportion of total costs. Every day thousands of customer interactions are taking place, with the intention that customers are entirely satisfied with the experience. That, at least, is the idea.

But research has shown that about 10 percent of the time in business-to-business markets and at least 20 percent of the time in retail markets, customers still have a query, a concern, an unmet need which will cause them if you're lucky, to seek further service from your organisation. This is known as failure demand.

Even after a second attempt at resolution, about five percent of this group may seek yet further (and more expensive resources) to get their needs addressed.

One of the paradoxes of the contact centre industry is that many call centres make their own work in this respect. It has been estimated that an average of up to 30 percent of calls to contact centres stem from calls that were inadequately handled by the agent at the customers' first contact. Furthermore, if the call happens because a customer feels that a problem they have raised has not been addressed, there is a drop of customers' potential loyalty of, on average 27 percent. This appears to be true across most or all sectors.

Getting the query handled right first time is obviously the key to cost management and customer retention so ensuring agents know how to use the correct behaviours (Cape call these Key Relationship Builders) is essential

One Cape client identified that for every one percent of improvement in the quality of the customer service experience, four percent of servicing costs could be saved. In a retail operation these add up to huge numbers.

Quantifying the potential savings can galvanise action and this method is the best way to show the direct link between investment in service excellence and the bottom line. By improving the customer's first contact, an organisation can avoid the costs associated with escalation - and also know that retention is also being positively impacted.
Worked Example
For face to face contact
First-time resolution achieved 87 percent of interactions
Second-time resolution is achieved 10 percent of interactions and
3 percent of interactions entail three or more contacts


For telephone contact
First-time resolution achieved 70 percent of interactions
Second-time resolution is achieved 25 percent of interactions and =
five percent of interactions entail three or more contacts


Let's assume the following:
Number of service transactions per month = 200,000
Cost of a service interaction by first point of contact = 10 euro
Cost of a service interaction by second point of contact = 15 euro
Cost of escalated contact (three of more contacts) = 50 euro
Total cost of service in a face-to-face environment:

Number of service Interactions solved first time

87 percent of 200,000 by 10 euro = 1,740, 000 euro
10 percent of 200,000 by 15 euro = 300,000 euro
3 percent of 200,000 by 50 euro = 300,000 euro
Total monthly cost of service = 2,340, 000 euro

An improvement in first contact resolution of even 5 percent (increasing percent of resolution at first point of contact to 92 percent thereby reducing resolution at second point of contact to 6 percent and those with 3 contacts to 2 percent) would represent a saving of 220,000 euros per month.

This sort of improvement can be achieved without capital cost.
2. Increase revenues by impressing customers
Literature on customer service is crammed with examples of how improving service increases revenues. More specifically, good service can lead to::
More repeat business - creating 20 - 40 percent lower selling costs
Longer customer retention - up to 50 percent longer
More referrals - creating 20 - 40 percent lower promotion costs
And for those companies whose service customers rate as excellent- a 7 -12 percent price premium.
But how do you go about convincing your customers that your organisation deserves to have these benefits? The secret is that there is no secret. It's still about finding the things that are most important to customers and doing them exceedingly well.

In this regard it used to be just processes that were expected to be reliable in a service experience. Customers now also expect consistent standards of behaviour across every customer 'touch-point' and transaction. Further, customers aren't impressed by ranks of smiling and courteous 'have a nice day' robots- they want to see real human beings who actually enjoy looking after customers. That is impressive.

One of Cape Consulting's financial services clients has fully grasped this challenge and invested in an approach to improve the delivery of the specific behaviours that customers have identified as desirable [impressive] among its people.

The programme, implemented in a contact centre, combined coaching, service skills, customer feedback and ongoing performance management for its front line people and first line supervisors. Its outcome dramatically improved the customer experience. In fact, the results improved customer satisfaction by 14 percent higher, productivity improved 10 percent and reduced customers' need to call back (failure demand) by 15 percent.

These results were achieved because the organisation had invested in understanding how to impress their customers. Do your people know? If they don't – what is that costing your business.

Long-standing research suggests that a median of five persons hear about a good experience customers have had with an organisation while ten people hear about a bad experience. Further research for more expensive products suggest that in this circumstance the figures increase to eight people for a good experience and sixteen people for a bad one.

This and other evidence suggest that personal recommendation and word of mouth are more important as promotional tools than they have ever been. And as the sea of choice grows ever wider, personal recommendation and word of mouth will grow ever more significant.

While the impact of word-of-mouth varies by industry, these generic figures are certainly extremely interesting. Customers' intention to purchase and repurchase are influenced by four factors which, again vary in weighting depending on the customer's lifestage, and the service (or product) itself: personal needs, past experience, word-of-mouth and brand promises.

In services, word-of-mouth, or personal recommendation, is however, gaining in importance. It is called the 'one number that companies need to worry about' by Fred Reichheld, the guru of customer retention; and is often cited as the only way customers can navigate the range of choices now proliferating in many markets.

Cape's research has shown that customers who have been impressed with the level of customer service they have experienced are, other things being equal, about twice likely to recommend an organisation than those who are merely satisfied with their experiences.

Reichheld examines the same phenomena through his concept of 'net promoters'; that is whether a company has a surplus of its customers talking up the organisation over those talking it down.

To illustrate how the value this may bring your organisation, here's a simple example. If you want to work this out for yourself, you'll need to find or estimate the following figures.

Number of transactions per month 200,000
From a reliable sample, service incidences which are
judged as satisfactory, 70 percent
vs
those judged as excellent. 20 percent
Annual profits per customer 100 euro

Therefore
20 percent of 200,000 = 40,000 incidences worthy of recommendation
40,000 incidences shared with up to 8 others
For every 50 incidences, a customer is won 6400 new customers could be recruited.

If annual profit is 100 euro per customer, that's a gain of 640, 000 per month.

Again, this improvement can be achieved without capital cost.
3. Increase the value of your brand
Since the 1980s the economic significance of brands has dramatically increased and many traditionally focused product brands now have elements of customer service.

In fact, many organisations have created service brands without reference to the actual service experiences that are taking place all day, every day. These experiences that customers have during their encounter with the company's service representative, can enhance or damage the brand.

A brand can however be recognised on the balance sheet under the rules relating to intangible assets, provided that such intangible assets are
Separately identifiable
Protected
Transferable
Enduring.
Brands do satisfy these criteria in that they are recognise legally as pieces of property, protected through trademarks and copyrights; the rights to use them can be transferred through assignment and they endure, though of course are subject to In many ways, therefore organisations should manage their brands as assets - though where does this fit with service brands?

There are some real challenges here in translating a brand's values into a set of behaviours that can be delivered by the people who work in customer facing roles. A key component of success is getting the service climate right- creating through visioning, leadership and management of the environment where service can thrive. To make it stick, an organisation has to be brave enough to challenge the way work has been done in the past:
the performance management system that disproportionately rewards only sales rather than customer service,
the disregard for skills development,
the measurement processes which reinforce the status quo.
Only a few organisations have achieved this - but when they do they typically enjoy the rapid sales growth, increased market share and profitability that comes with thorough implementation. Success can come relatively quickly. The organisations Pret à Manger, Nationwide and Saga Services will all testify to this.

Attributing numbers to brand values is a tricky business, but recently more companies want to put a value on brands to allow their placement on the balance sheet.

Research carried out in valuing brands and their components can be used to determine the value of customer service. The result of valuations allows the identification of the premium derived by providing excellent Customer Service.

Good customer service has always been 'nice to have', but many times had to be put aside 'in order to achieve financial goals'. Cape's research shows that service and profits are not alternatives - they go hand in hand. Above all, these figures indicate that good service should no longer be considered a cost – it's an investment, and one likely to give a faster - and greater - payout than you migh expect.

Dr Sionade Robinson, Consultant
Dr Sionade Robinson is a consultant with Cape Consulting, a consultancy dedicated to assisting client organisations to effect major improvements in the quality of their customer service without adding capital costs. <! ***************** End Of Page ****************>


---


<! *************** END OF MAIN *******************************************>
CRM Call Center Software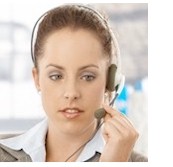 Database Systems Corp. (DSC) has been providing CRM Customer Relationship Management solutions to businesses and organizations for 2 decades. TELEMATION is a Customer Relationship Management (CRM) application employed in a wide variety of organizations including contact centers, help desks, customer service centers, service bureaus, reservation centers and corporate call centers. The package has extensive CTI features and is fully integrated with our PACER phone system. TELEMATION operates on Linux, Unix or Windows servers. Software programmers can develop call center applications quickly using the robost features found in the Telemation toolkit.



Call Center Phone System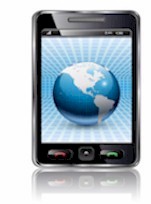 The PACER is a call center phone system that handles inbound and outbound calls for a wide range of contact centers. Calls are either initiated by the phone system or accepted from the outside and distributed in an intelligent fashion to your service agents. The PACER includes ACD and IVR components, plus call recording capability. Using industry standard components, the PACER phone system has features and functions that can only be found in large scale PBX's, but at a fraction of the cost. And the PACER has predictive dialing capability that cannot be found in most of these larger phone systems. The PACER phone system can connect calls to your employees working at home or in a local or remote office. The PACER communicates with applications written on Unix, Linux, or PC servers over a LAN. For a complete product presentation, download our PACER demo.



---