IVR Outsourcing
Automated Call Distribution
Telecommuting Software
Window On the Web
Voice Recording Software
Predictive Dialer
Softphone


Emergency Broadcast Systems
Advanced Call Center Solutions
Contact Center Solutions
Contact Management Software
CRM Application
Direct Response Marketing Software
Inbound Telemarketing Outbound Telemarketing
Autodialer
Information
Church Membership
Church Volunteers
Church Calls
Church Events
Welcome Church
Church Meetings
Church Programs
Church Phone Tree
Predictive Dialer Software
Telemarketing Autodialer
Computer Telephony Integration
Voice Broadcasting
IVR Outsourcing
Hosted IVR
IVR Hosting
ACD Systems
Call Recording
Direct Response Marketing
Voice/Text Messages Text To Speech Auto Dialers
CTI Software
Direct Marketing Software
Window On the Web
Telecommuting Software
Interactive Voice Response
Automatic Call Distribution
Contact Center Software
Softphone API
Telemarketing From Home
Automated Attendant
Call Routing
Customer Relationship Management
Contact Management Software
Call Center Software
800 Answering Service
Toll Free Phone
Predictive Dialers
Work From Home Call Center
Call Routing
CRM Solution
Autodialer Software
Telemarketing Software
Telephony Software
Call Distribution
Call Center Autodialers
Voice Response Software
Work At Home Telemarketing
Condominium Alert Service
Labor Union Calls
Workforce Management
Emergency Phone Dialer
HOA Notification Service
Mobile Home Contact Service
Church Funeral Announcements Team Announcements
House Arrest
Alert Warning System
Debt Collection System
Financial Services Marketing
Fund Raising By Phone
Insurance Leads
Insurance Marketing
Store Locator Service
Mortgage Marketing
Mortgage Telemarketing Systems
Mortgage Phone Dialers
Mortgage Software Solutions
Mortgage Loan Software
Political Call System
Real Estate Marketing
Reminder System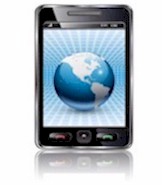 Database Systems Corp. has expanded its product offerings with internet telephony and web design support. Database lets you combine traditional client/server applications with our internet development products. These include the DSC Web Designer which broadens our Telemation CRM application with eCRM capability. Windows over the web lets you create PC applications that run over the internet or on a local area network (LAN). And our CTI softphone and ip telephony software connects applications developed on a PC or Web Browser with our call center phone system.



Enhance Your Applications With Internet Telephony
Connect your employees to a variety of phone systems using one standard interface with our internet telephony software. CTI enable your existing web applications by placing phone functions and features within your existing desktop programs, whether they are designed for the internet or Windows. Or simply use our stand-alone softphone in conjunction with these existing applications. It too can run either on a LAN or over the Web!

The Universal Softphone connects to our PACER Series phone system, or it can connect to a wide variety of phone systems such as the Avaya Definity, Nortel Meridian, Rockwell, or Aspect phone systems. PLUS extensive reports, statistics, and graphs are included with this softphone to help you effectively manage the use of your phone system.

Our Universal Softphone functions on your LAN or over the Internet, enabling your employees to work either in your corporate offices, satellite remote offices or from the convenience of home. See our (CTI Software) page for further details.


DSC Web Designer with Text Chat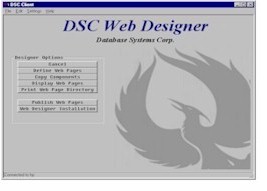 The DSC Designer enhances our Telemation CRM application by adding internet access and web development software functionality to our already robust (CRM Software) product. Users may now have access to the same data and information over the internet that your call center agents have in-house. This immediately expands the capability of your call center by giving customers and prospects the ability to perform self-help functions such as on-line registration, dealer lookup, order status and update and much more.

The Web Development Software lets you create web pages from your existing campaign windows or lets you embed campaign fields within your existing web pages. Action buttons can be defined to perform call center functions including text chat, enabling your customers to contact the next available agent in your call center for questions and assistance. Your call center has now been expanded by this internet dimension!


Window On the Web (WOW) Software Toolkit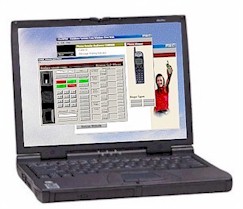 Window On the Web (WOW) is a thin client software development toolkit designed for application developers who want to write programs on a LINUX, UNIX, or WINDOWS server that operate on Windows PCs. Features include complete graphical user interface (GUI) including enhanced graphic and multi-media support. These PCs can be connected to a server via a Local Area Network (LAN) or through the Internet. This product includes a complete application development toolkit that runs on a LINUX, UNIX, or WINDOWS server as well as a thin client component that resides on each desktop PC. Applications can change rapidly, but the thin client is a static component that does not need to be updated when your server application changes. Graphics and multi-media can be cached locally for fast execution. For a complete product presentation, download our WOW demo.

Product Information
Contact DSC to learn more about our ip telephony and internet telephony software.