List Directories
Telemarketing List Providers
Phone List Providers
Business List Providers
Business Mailing Lists
Marketing List Providers
Mailing Lists
Email Lists
Call List Providers

Related Applications
Lead Generation
Lead Management
Live Lead Transfer
Marketing Software
MLM Software
Marketing Predictive Dialer
Voice Messaging
Contact Center Software
Telemarketing Outsourcing Services
Telemarketing Work At Home
Telemarketing Dialer Software
Telephone Answering Service
Telesales Software Solutions
Teleservices Call Center

Information
Email Marketing Lists
Email Marketing Leads
Email Lists
Email Address List
Bulk Email Lists
Opt in Email List
Email List management
Email List software
Email Mailing Lists
List Provider
List Company
List Supplier
List Generation
List Management
Marketing Leads
Telemarketing Marketing Leads
Home Business Leads
Business Leads
Business Opportunity Leads
Marketing Lists
Business Lists
Phone Lists
Telephone Lists
Call Lists
Sales Lead Lists
Lead Lists
List Management
List Manager
Email Lists
Business Mailing Lists
Marketing Mailing List
Direct Marketing List
Mortgage Lead Lists
Insurance Lead Lists
Real Estate Lists


Email List Provider - Vendare Media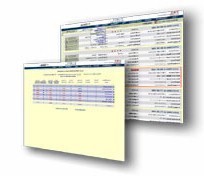 Vendare Media provides email marketing lead lists and is not affiliated with Database Systems Corp. PLEASE NOTE - DSC does NOT provide sales and marketing leads.

About Database Systems Corp. (DSC) DSC provides call center technology and software. Our expertise is in the telecommunications and computer telephony arena. Our products include predictive dialers, IVR interactive voice response systems, ACD automatic call distribution, phone call recording and monitoring solutions, and voice message broadcasting systems.

Our list management software can filter your customer and prospect database, searching for required contacts and new prospective business. Using our own powerful database tools, the phone list manager schedules calls based upon any user defined search criteria. Phone lists can be static or dynamic, meaning changes made to your information can have a real-time effect upon the criteria used to contact your customers. New criteria can be added instantly, allowing you to data mine your existing customer phone lists.

The following organization provides marketing and sales lead lists. Information presented on this page was either provided by the company or found on the company's website. Database Systems Corp. does not endorse these services nor warrant the accuracy of this information. For current information, please visit the company's website listed below.


---
HOME / Resources / Lead Generation / Business Lists


---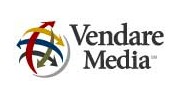 Vendare Media
Vendare Media is a leading online media and marketing company providing solutions for brand marketers, direct marketers and web publishers. Reaching more than 120 million consumers worldwide every month through its proprietary and extended media networks, Vendare Media provides advertisers and publishers with a suite of online solutions including display advertising, co-registration marketing, email marketing, search marketing, promotions and advergaming.


---
Company Profile Information
Organization:



Vendare Media
2101 Rosecrans Ave., Suite 2000
El Segundo, CA 90245



Phone: (310) 647-6000

Email: (none)

Website: www.vendaremedia.com
Additional Company Information
Vendare Media harnesses the power of online media for brand marketers, direct marketers and web publishers, delivering unprecedented reach and extraordinary results by using powerful tools to find customers online and maximize pay-for-performance revenue opportunities.

Through its extensive proprietary and extended media networks, Vendare Media reaches 120 million unique consumers worldwide every month, including more than 90 million in the United States. Vendare Media enables advertisers and publishers to tap into this network with a suite of robust, scalable brand and performance-based marketing services, including display advertising, search marketing, email marketing, co-registration marketing and promotions & advergaming - exploiting every key segment of online marketing to help customers drive sales and build brands.

Vendare Media enhances its services with proprietary technology, experienced in-house creative design, optimization expertise and precision targeting capabilities - providing advertisers and publishers with an efficient and effective way to maximize online marketing opportunities.


---
Contact Database Systems Corp. Today
Contact DSC to learn more about our products that process business and marketing lead lists using our call center technology. PLEASE NOTE - DSC does NOT provide sales and marketing leads.