List Directories
Telemarketing List Providers
Phone List Providers
Business List Providers
Business Mailing Lists
Marketing List Providers
Mailing Lists
Email Lists
Call List Providers

Related Applications
Lead Generation
Lead Management
Live Lead Transfer
Marketing Software
MLM Software
Marketing Predictive Dialer
Voice Messaging
Contact Center Software
Telemarketing Outsourcing Services
Telemarketing Work At Home
Telemarketing Dialer Software
Telephone Answering Service
Telesales Software Solutions
Teleservices Call Center

Information
List Provider
List Company
List Supplier
List Generation
List Management
Marketing Leads
Telemarketing Marketing Leads
Home Business Leads
Business Leads
Business Opportunity Leads
Marketing Lists
Business Lists
Phone Lists
Telephone Lists
Call Lists
Sales Lead Lists
Lead Lists
List Management
List Manager
Email Lists
Business Mailing Lists
Marketing Mailing List
Direct Marketing List
Mortgage Lead Lists
Insurance Lead Lists
Real Estate Lists


List Provider - Concept Marketing Group Inc.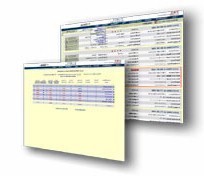 Concept Marketing Group Inc. provides marketing lead lists and is not affiliated with Database Systems Corp. PLEASE NOTE - DSC does NOT provide sales and marketing leads.

About Database Systems Corp. (DSC) DSC provides call center technology and software. Our expertise is in the telecommunications and computer telephony arena. Our products include predictive dialers, IVR interactive voice response systems, ACD automatic call distribution, phone call recording and monitoring solutions, and voice message broadcasting systems.

Our list management software can filter your customer and prospect database, searching for required contacts and new prospective business. Using our own powerful database tools, the phone list manager schedules calls based upon any user defined search criteria. Phone lists can be static or dynamic, meaning changes made to your information can have a real-time effect upon the criteria used to contact your customers. New criteria can be added instantly, allowing you to data mine your existing customer phone lists.

The following organization provides marketing and sales lead lists. Information presented on this page was either provided by the company or found on the company's website. Database Systems Corp. does not endorse these services nor warrant the accuracy of this information. For current information, please visit the company's website listed below.


---
HOME / Resources / Lead Generation / Business Lists


---

Concept Marketing Group Inc.
Target Your Audience Precisely, Reach Virtually Anyone, Generate New Sales
Looking for solid returns on your direct mail investment? Our veteran staff specializes in highly targeted direct mail lists for businesses, consumers, resident/occupants and specialty lists. We cover all aspects of Direct-to-Consumer and Direct-to-Business marketing, providing list services to organizations of all sizes, from the Fortune 500 to the small entrepreneur. This degree of specialization amounts to increased return on investment for your marketing dollar. Contact us today to have one of our specialists locate the precise information you need to achieve high returns for your marketing dollar. If it exists, we can find it. 1-800-575-5369.


---
Company Profile Information
Organization:



Concept Marketing Group Inc.
515 E Carefree Hwy
Suite 1424
Phoenix, AZ 85085



Phone: (800) 575-5369

Email: concept@marketingsource.com

Website: www.marketingsource.com
Additional Company Information
Gaining a competitive edge in today's business world can be difficult. This is where Concept Marketing Group can help. Our firm has a 30-year track-record of delivering hard, tangible results through managed, strategic marketing campaigns which zero-in on our clients' target audience with a high degree of precision. And we believe we can deliver noteworthy results for your organization. Increased visibility, new customer generation, and improved customer retention are just a sampling of the results regularly delivered by our firm through the development and implementation of effective, customized campaigns for our clients. We are well positioned to manage your strategic campaign, whether your firm is a small start-up or large corporation.
We understand that each client has individual needs. As such, we will work with you on a personal basis in developing the marketing strategies and sales growth plans tailored to your specific industry. Taking it a step further, we will show you how to implement these strategies yourself or, if desired, we will guide and manage their implementation from start-to-finish so you can focus on what you do best. We will continually adjust the marketing program, as needed, to keep your business goals on track. We are, in sum, your full-service marketing partner.
With over 30 years of experience, we can help you maximize your marketing dollars and assist you in opening doors to greater business opportunities.




---
Contact Database Systems Corp. Today
Contact DSC to learn more about our products that process business and marketing lead lists using our call center technology. PLEASE NOTE - DSC does NOT provide sales and marketing leads.