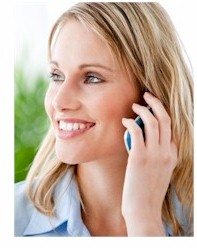 Vending Locator and Business Locator Services
One of the most common uses of our automatic phone answering service is providing callers with information regarding store or business locations. Government office locations and hours of operation are also easily provided to a caller automatically, without requiring the intervention of an operator. This saves your organization time and money and provides information and instructions to your clients and members in a timely manner. Plus the instructions can be provided in multi-lingual form. But our technology goes far beyond providing vending locator services and store and dealer locations. Information can be collected from the caller and the call can be connected to one of your employees for further assistance. Further store and product information, such as driving instructions, product availability, sales items, etc. can be given to the caller using simple touch phone responses.

Applications can be developed using the caller's area code and prefix or allowing the caller to enter a zip code. Store locations can be stored in our local database or accessed remotely using our XML Pull capability. Total flexibily is our motto. Call today and learn how we can automate your store and business locator needs!

For a further description of this technology, visit our Store Locator Phone Service web page.

Database Systems Corp. provides interactive voice response IVR services and Voice Broadcasting services to a wide variety of companies and organizations. EasyIVR.com is our primary website for this service division of DSC.
Store and Business Location Phone Applications
Retail Store Outlets
Product Availability
Multi-Lingual
Service Locations
Business Locations

Store Locations/Hours
Government Offices
Hospital Services
Business Locators
Address Locator
24 x 7 Service

Movie Locations
Dealer Locators
Participating Stores
Store Locators
Vending Locators
<! a HREF="" > BCBG Max Azria
BCBG provides suiting separates, jeans, knits, coats, dresses, eveningwear, swim, handbags, small leather goods, belts, footwear, eyewear, accessories, and fragrance products. This is an upscale ladies store with 265 locations. BCBG uses our phone answering service and IVR for looking up store locations along with option to request address locations where specialty items can be found.


<! a HREF="" > Capo Lifestyle Eyewear
800 phone answering service for store merchandisers to provide information on sales & merchandising visits to various retail outlets including business locator services.


<! a HREF="" > Great Expectations
Great Expectations is one of the oldest and largest dating service providers in the world. IVR (Interactive Voice Response) provides members the ability to locate social functions in their area based upon zip code entry. Great Expectation members can also listen to detailed information on where and when these functions are held and if meetings are available in their immediate area.


<! a HREF="" > Image Sun Tanning Centers
Image Sun Tanning Centers provide customers world-class equipment in a clean upscale environment for their tanning pleasure. Image Sun Tanning currently utilizes Interactive Voice Response to help prospects and existing customers locate facilities in their area.


<! a HREF="" > Odd Job Stores
Odd Job Stores, Inc. is a major closeout retailer operating stores in New York, New Jersey, Connecticut, Pennsylvania, Delaware, Ohio, Kentucky and Michigan under the names Odd Job, Odd Job Trading, and Mazel's. Company information is available on the Internet at www.oddjobstores.com. Odd Job Stores utilizes our interactive voice response IVR services and facilities for customer service and assistance. Customers and prospects can call an 800 number managed by our IVR software and obtain the nearest store locations based upon a zip code entered on their touchphone keypad.


<! a HREF="" > Verizon Wireless Store Locator
Verizon Wireless utilizes our store locator service to help its customers find the nearest Verizon store. Prospective clients call an 800 number published by Verizon and the calls are answered using our interactive voice response IVR system and call center phone system. Callers are prompted to enter a zip code and our dealer locator software identifies the nearest Verizon store and transfers the caller to a Verizon company representative. Alternatively, the caller can leave a voice message on our phone system which is automatically transmitted in real time to the nearest Verizon center.


<! a HREF="" > Xpress Cash Financial Services
Xpress Cash Financial Services, a provider of payroll check cashing services utilizes Interactive Voice Response to help prospects and existing customers locate store locations in their area.