Collections Predictive Dialer
Debt Collection Software
Collections Agency Directory
IVR Outsourcing
Automatic Call Distribution
Telecommuting Software
Call Recording / Voice Logging
Call Routing
TTS Text To Speech Software
Voice Broadcasting
Emergency Notification

Information
Collections Predictive Dialer
Debt Collections Dialer
Collections Agency
Past Due Reminder System
Debt Collection Software
Collections Service
Collections Dialer
Late Payment Predictive Dialing
Collections Auto Dialer
Late Payment Reminder
Debt Collection Dialer
Collections From Home
Collection Agency System
Account Overdue Notification
Collections Phone System
Past Due Account Dialer
Collections Phone Dialer
Collection Dialers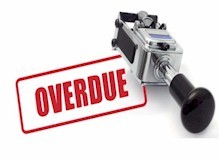 With technology from Database Systems Corp., we can help improve the productivity of your collections department. Our phone system can call your past due accounts and play a Late Payment Reminder pre-recorded message. This message defines the amount that is in debt, how long the debt is overdue, and what action the individual needs to perform. Our system can send voice reminders and play different messages based upon the delinquent amount and/or how long the amount has been overdue. If multiple calls are required, the phone system can likewise play different messages with escalating tone and warning. When contact is made with an individual, your reminders may simply provide instructions on how to repay the delinquent amount. Additionally, an option can be provided to contact one of your collection agents by pressing a touchphone response, in which case our dialer will transfer the call.

Now when your collection agent speaks with an individual, the purpose of the call has already been identified, and the agent can spend more time arriving at a settlement. No longer will debt collectors spend hours dialing numbers, dealing with busy signals, and repeating routine introductions and messages. Your calls will be highly productive because routine functions are off loaded to your phone system such as automatic bill payment services. Fewer collection agents can process more calls. Routine calls can be eliminated completely when the debtor follows the instructions you provide in your phone message. Your debt collectors can spend their time handling more serious and complex debt collection calls. Here are a few examples of how our automated phone system can benefit your collection service organization.

For a further description of this technology, visit our Collections Predictive Dialer web page.

Debt Collection Phone Applications
Payment Information
Payment Tracking
Disputed Payment Record
Office Location/Hours

Payment By Phone
Collection Calls
Current Status Info
24 x 7 Service

Schedule Appointments
Request Credit Info
Voice Mail Systems
<! a HREF="" > Advanced Collection Services
Advanced Collection Services is based in Lewiston, Maine and specializes in debt collection. Database Systems Corp. has been selected by Advanced Collection Services to provide automatic late payment reminders and collection notifications using our Voice Broadcasting technology.


<! a HREF="" > Avaya
Avaya is a global leader in communication systems, applications and services. They design, build, deploy and manage networks for enterprises. Customers range from small businesses and nonprofit agencies up to more than 90% of the companies in the FORTUNE 500, and the U.S. government. These clients all rely on Avaya for reliable, secure networks that facilitate customer relationships, enhance productivity and maximize profitability.

Avaya has contracted with Database Systems Corp. to send voice messages to some of its customers who have fallen behind in payments. As a result of this late payment reminder, Avaya has realized a measurable increase in collections from these clients and has accomplished this without the added cost of human labor.


<! a HREF="" > Blue Casa
Blue Casa provides quality home telephone services to customers throughout the state of California. Blue Casa currently utilizes Voice Broadcasting to provide late payment notices to specific customers. The application also provides a press through option that enables the customer to transfer and speak with either an English or Spanish speaking representative.


<! a HREF="" > Cass County Telephone
Cass County Telephone (CassTel) is a privately held independent telephone company serving residents and businesses in many of the rural areas south of Kansas City in both Missouri and Kansas. CassTel utilizes voice broadcasting to send late payment reminder notices to their customer base.


<! a HREF="" > NewRoads Telecom
Newroads is an integrated communications provider which brings a simple package of voice and data communications. The Newroads network is based upon a highly reliable ATM network. This network is engineered to the highest level of reliability and performance. Newroads utilizes our voice broadcasting outsourcing center to contact slow pay customers.


<! a HREF="" > Pacific Centrex Services
Pacific Centrex Services is a California based company that offers customers a wide array of telecommunications services including local and long distance dialing, voice mail, travel cards, internet access, and unlimited messaging. PCS currently utilizes Voice Broadcasting to contact customers about account details.


<! a HREF="" > Universal Debt Reduction
Universal Debt Reduction started as a team of Debt Consultants marketing a debt elimination program for another company. When that company closed in the year 2000, the founders of UDR made the decision to start their own company, with a focus on efficiency, effectiveness, and ethics. UDR utilizes voice broadcasting services and facilities at Database Systems Corp. to contact prospective clients regarding their services.