CRM Software Company
Customer Service Software
CRM Application

Information
CRM Banking Customers
CRM Services
Windows CRM Solutions
CRM Software
Remote Agent CRM
CRM Vendor
Linux CRM SOftware
Customer Relationship Management
Telemarketing CRM
Call Center CRM



<! ************** MAIN BODY ************************************************>

DSC Tech Library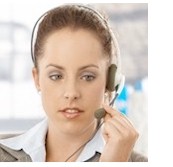 This section of our technical library presents information and documentation relating to CRM Solutions and Customer relationship management software and products. Providing customer service is vital to maintaining successful business relationships. Accurate and timely information provided in a professional manner is the key to any business and service operation. Our CRM software application TELEMATION, was developed with this in mind. But the ability to change is just as important in this ever changing business environment. Telemation call center software was designed from the very beginning for this environment. Many call center managers, with unique and changing requirements, have chosen and continue to use our CRM software as their solution of choice. Our contact center CRM solution is ideally suited for call center service bureaus.



Getting your CRM right
By Mahesh Ramamoorthy


A CRM approach that addresses change management is more likely to succeed

With the use of CRM solutions rising, banks need to build a customer service infrastructure. They can utilise CRM data effectively in areas such as cross-selling and measuring multi-channel profitability. Generally, in the banking environment, investments in CRM solutions are made in phases as the need arises. But in future, as competition gets more intense, every bank will need an effective CRM solution to know its customers. This is not simple. The most daunting task is to analyze how effective each solution is with respect to providing better customer service, and to assess the ROI (return on investment).

In general, CRM solutions tend to be layered as a part of a bank's existing technology infrastructure. Banks need to align CRM solutions with the business strategy. Simply put, banks are looking at a precise ROI for CRM applications. While automating business processes is key, what is more important is to integrate technology with core business areas.
Know your CRM
CRM has two dimensions, of which one caters to transactional requirements at the customer-facing end, and the other is where data is studied to facilitate policy decisions. Banks are evaluating both kinds of solutions. While both seem to differ, they are in fact very closely inter-related and function in an inter-dependent manner. For instance, transactional CRM solutions usually provide a unified view of the customer. The deployment of a unified view has a positive impact on the bank's bottom-line because it helps the bank build a healthy portfolio. On the other hand, analytical CRM helps a bank get a complete picture of the customer. This can be used at times when market conditions force banks to collaborate with other banking and financial institutions. However, when it comes to implementation, the approach adopted for deploying these solutions differs significantly.

One of the primary building blocks of CRM is straight-through processing (STP). The STP technology framework seeks to provide these efficiencies by automatically providing seamless data flow within the enterprise as well as across the market. STP essentially treats the entire transaction cycle as a single unit instead of as a series of loosely related messages. When it comes to the actual implementation of CRM, banks need to follow some precise techniques in order to achieve strategy-level objectives with the CRM tool.
Handholding employees
To ward off the inevitable resistance from employees, communication indicating the need for the project and its benefits must begin in parallel while the evaluation of the tools is being conducted. Decisions regarding the scope of the product must be finalised only after pooling together feedback from ground staff and a cross section of back-office units. Secondly, a CRM implementation will essentially involve a healthy contribution from functional staff; care should be taken to assign the roles of the project team and functional staff in a manner that they do not react negatively to each other.

Any CRM implementation will involve a certain level of process re-engineering where conflicts in terms of whether a process should be automated or kept manual will require rational decision-making. In such cases, the decision should be taken after considering whether such a move will ensure gains over a period of time. The key success factor in any CRM implementation is the creation of the customer information file (CIF) that indicates various relationships. Based on this information, it is important to jot down key points of the business requirement document (BRD), which is kept in safe custody because bringing about any change in this document can cause significant alterations in the implementation. After the BRD is finalised, an evaluation matrix should be prepared. This enables the project team to create a structured product evaluation paper. The roll-out phase must include user training and efficient change management. Once rolled out, the services have to be handed over to a separate team for handholding.

The banking vertical has crossed the IT threshold for process maturity beyond which an investment in CRM yields good returns. However, the CRM implementation must never follow a 'one application and configuration fits all' scenario.

Ramamoorthy is chief technology officer at Development Credit Bank <! *************** END OF MAIN *******************************************>


---