Automatic Call Distribution
Predictive Dialer
Business Phone Systems
Contact Center Software
MLM Software
Telephone Answering Service
Telesales Software Solutions
Teleservices Call Center

Marketing Directories
Marketing Leads
MLM Leads
Opt In MLM Leads
MLM Lead Lists
MLM Network Marketing Leads
MLM Lead Generation
Network Marketing Leads
Sales Leads
Sales Lead Generation

Information
Telemarketing Sales Leads
Telemarketing Software
Inbound Telemareting
Telemarketing Outsourcing
Telemarketing CRM Software
Telemarketing Call Center Software
Telemarketing Telephony Software
Outbound Telemarketing Solution
Telemarketing Predictive Dialer
Telemarketing Phone Systems
Telemarketing IVR Software
Telemarketing ACD Systems
Telemarketing Linux Systems



<! ************** MAIN BODY ************************************************>

DSC Tech Library



Telemarketing Related Information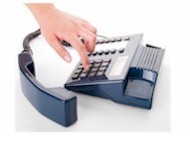 Organizations looking for outbound and inbound telemarketing services can outsource their IVR and voice broadcasting projects at our affordable telemarketing center. As designers of Interactive Voice Response IVR systems and Voice Broadcasting software, Database Systems Corp. (DSC) is uniquely positioned to manage your outsourcing programs saving your company both time and money. Because our products are created in-house, we can deliver comprehensive telemarketing services quickly -- providing you with a competitive advantage in the marketplace. Plus you will find our inbound and outbound telemarketing outsourcing services to be quite affordable.

The following is an article relating to the telemarketing industry including products and services in our business areas.
How to Qualify Sales Leads for IT Products & Services via Telemarketing
By Michael A. Brown
http://www.michaelabrown.net/about.html

www.marketingsherpa.com

You've done the work. Your Google keywords, webinars, white papers, and shows have generated a database full of leads at your targeted pool of IT departments. So what do you do now? Toss them over the wall to Sales? No, and here's why:
Send over some not-so-hot leads, and your sales team will stop trusting you. They may even ignore the leads you collect in the future.


Sales may start their own lead gen programs. This not only hurts your company's brand, but also erodes the marketing department's power within your organization.
The answer? Lead qualification and nurture through telemarketing. It's a bit of a dirty word, telemarketing, but it really is your job. Traditionally, telemarketing is used for three things:

1. Cold calls
2. Lead qualification
3. Lead nurture


We're not advocating that most marketing departments start implementing cold calls, unless you're sure the ROI will be better than other lead gen tactics such as white paper offers in search engines. However, you certainly should be using telemarketing for qualification and nurture.
Whom do you call?
That's easy. Call the person who filled out your lead generation form (the email opt-in, the white paper download form, the webinar registration). These leads obviously have some interest in your technology.

Don't give up on people who dropped out of your lead generation program, either. You should definitely call the folks who, for example, registered for a webinar but didn't attend, to let them know where they can view the presentation online.

Lead gen dropouts can be some of the hottest leads around if you call them to offer a canned version of the presentation, or to ask what topic would be a better one to guarantee their attendance the next time around.

When selling into larger IT departments, there are three types of people who may affect the deal. It would be ideal to gather all three contact names before sending Sales the lead:
The Business Decision Maker

This is the CIO or CTO or, in some cases, even the CFO or CEO. The business decision maker has the authority to sign the purchase order and make the deal. If he or she isn't on board with at least the concept of your technology from the beginning, your sales team may hit some snags at closing time. So part of your qualification job is to float the concept and associated costs by him or her before Sales takes over.


The Evangelist

Sometimes called the Champion, the Evangelist is the person who is most excited about your product. Your initial contact within an organization is the person most likely to become your Evangelist.

The Evangelist likes to live on the bleeding edge of technology, so know something about it (and not just about your product, but about the industry) before making this call. When asked why the company needs a product like yours, the Evangelist will typically provide personal answers ("Staying till 8:00 every night to oversee batch processes is killing me," for example).

Identify and make an ally of this person, because a good Evangelist will do much of your sales team's work for them.


The Tester

Not surprisingly, the Tester will actually test your software or technology. This is a tactically oriented person. You don't need to convince the Tester of your product's business benefits. Rather, take time to explain how easy it is to implement and integrate it into current systems. Working with the Tester to prove that testing your product won't make life unbearably difficult will go a long way toward nurturing the lead.
Timing: What's the best time to call?
The best time for an initial call is at the same time, same day of the week, that your contact became a lead, because this is likely to be a time when he is free to consider new technology. So if he registered for a webinar at noon on Wednesday, call him at noon the following Wednesday.

IT leaders are more likely to work odd business hours, to have meetings-free time to get projects done. You might do better to call at 7:30 AM instead of in the middle of the day.
Other advice on timing:
Call while they're on your site, or a few minutes afterward. Using cookies or subscription-site registration, you can set alarms that notify you when a lead is visiting. This is a great time to call. Don't let on that you know they're on your site, because this will seem Big Brotherish and annoying, though.


Try being contrarian. Standard operating procedure is to call tradeshow leads a week or two after the show. We know a marketer who called all his show leads the very next business day. It worked gangbusters.


Remember time zones. You can adjust your database to account for time zones on your raw lead list. (Hint: to determine time zones, don't ask for full street addresses on online registration forms. This will encourage bail-out. Instead, ask for city and state.)


Look for industry triggers. Look for new legislation and possibly government calls for bids to see which of your leads may be gearing up for big technology projects.


Look for organizational triggers. Check SEC filings, merger news, new product launches, and browse other technology sites to find new customer announcements -- a prospect who just bought a new CRM software might need your ancillary product, for example.

Note of caution: companies that have just announced VC investment or IPOs are notorious targets for tech sales teams. So you might do well to give them a few weeks' breathing space.


Scheduled upgrades. An IT department may have a set procurement schedule. For example, network security may be the first quarter's priority, databases the second, productivity software the third, and so on. Call your Evangelist or research their site to find out more on the schedule.
Quick Tips on Scripting for IT Leads
If Marketing is doing all of this lead qualification and nurture work, chances are good that you'll also be writing the call script for Inside Sales.

When writing the script, it's important to note that the personality of your typical IT staffer is very different from those of your sales, PR, and marketing teams. How? IT people are suspicious of hype, aggression, and false chumminess. We wouldn't dream of promoting the old "pocket-protector" stereotypes, but we are talking about generally introverted, non-confrontational types.

These are not the people making deals on the golf course. Keep it businesslike and straightforward, and you'll have a better shot at succeeding.

Another thing about IT folks is that they probably know more about your technology than you do. So don't bluff.

Michael A. Brown, Owner and President of The Business Marketing Consultancy and Redwood Training Associates, which counsel sales organizations such as IBM and Cisco, recalls a phone call to a major technology company from whom he was buying software several years ago. "I asked a technical question, and the sales manager said, 'Can you hold for a moment,' and then came back on the line and said, 'Mr. Brown, let me introduce you to John Smith, who is on the call from our San Francisco office. John invented the technology you asked about, so he is better suited to answer your question.'"

Brown was so impressed that he remains a fiercely loyal customer.

The lesson? Sometimes the best answer to a technical question is, "I don't know. Will you hold for Mary Jones, one of our developers?" (Of course, you'll need to have one of your own developers on call for this very reason.)
Why Your Telemarketing Team May Never Hear "No" (From Prospects Who'll Never Buy)
Brown refers to the NATO (no action, talk only) and NORAD (never order, request additional information) syndromes in selling to IT.

Some IT pros have been so burned by fallout from years of layoffs, budget freezes, and disappointing technology that they see the procurement exercise as just that: an exercise. They'll test a software, they'll read the literature, and they'll even convince themselves that it's a good buy. But they don't have any intention of escalating the matter.

Of course, by the time your sales team encounters these phenomena, you will be out of the sales cycle. Your telemarketing team's function is to see these leads never make it to sales at all.

Telemarketing must pre-qualify rigorously -- act like the doorman of an extremely exclusive club.

So, although you should avoid sales hype, don't be afraid to ask critical questions such as project budget. Also, ask if your contact is investigating any competing products (if not, this may be a dead end.)

Timing and targeting your lead qualification and nurture activities, and treating all IT staff with scrupulous respect and a straightforward, almost formal business etiquette, will go a long way toward ensuring that the leads you hand over to your sales team are red hot. <! *************** END OF MAIN *******************************************>


---
---