ACD Automatic Call Distribution
Predictive Dialer
Contact Center
Contact Center Software
MLM Software
Telephone Answering Service
Telesales Software Solutions
Teleservices Call Center

Marketing Directories
Marketing Leads
MLM Leads
Opt In MLM Leads
MLM Lead Lists
MLM Network Marketing Leads
MLM Lead Generation
Network Marketing Leads
Sales Leads
Sales Lead Generation

Information
Telemarketing Software
Inbound Telemareting
Telemarketing Outsourcing
Telemarketing CRM Software
Telemarketing ACD Systems
Telemarketing Linux Systems



<! ************** MAIN BODY ************************************************>

DSC Tech Library



Telemarketing Related Information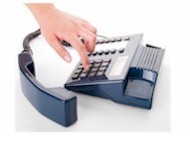 Groups looking for outbound and inbound telemarketing services can outsource their IVR and voice broadcasting projects at our affordable telemarketing center. As designers of Interactive Voice Response IVR systems and Voice Broadcasting software, Database Systems Corp.

(DSC) is uniquely positioned to manage your outsourcing programs saving your company both time and money. Because our products are created in-house, we can deliver comprehensive telemarketing services quickly -- providing you with a competitive advantage in the marketplace. Plus you will find our inbound and outbound telemarketing outsourcing services to be quite affordable.

The following is an article relating to the telemarketing industry including products and services in our business areas.
42 TELESALES TIPS YOU CAN USE RIGHT NOW TO GET MORE BUSINESS AND AVOID REJECTION
Page 3
By Art Sobczak


SALES RECOMMENDATIONS

25. You should only talk about your product/service after knowing specifically how it will solve the problem, meet their need, etc. Then you can tailor your remarks specifically and personally for the listener.


26. Get feedback during your discussion of benefits: "Do you feel that would work for you?". "How do you feel that would solve your problem?" Some trainers might tell you that gives the prospect an opportunity to tell you "no." Precisely. And that's good. Because if there's a problem, and they don't see enough value in what you've presented, now is the time to find out.


27. Avoid the question, "Anything else?" when attempting to upsell. Just like when a convenience store clerk asks the same question, the answer is usually, "No." Instead, give them a suggestion, and help them answer. For example, after they agree to buy an item, or a service, say, "Many of our customers who get _____ from us, also find that ____ is also very beneficial for them. What are you now doing/using/buying in that area?"


GETTING COMMITMENT (Closing)

28.This is not the major event in a telemarketing sales call. It's the natural, logical, validation of the professional sales process up to this point. But you still must ask. Commitment must be gained on every contact in order to move the process forward. If there is to be a follow-up contact, and information is to be sent or faxed, there must be commitment on behalf of the prospect regarding that material.


29. Ask large. Think big. Buyers will often move down from a large recommendation, but they rarely move up from a small one. Those who ask the biggest have the largest average order size. Never suggest more than is in the best interest of the customer, but not making a large enough suggestion when appropriate is actually hurting the customer.


30. When in doubt, ask. Do you have a foot-dragger in your follow-up file who is perched squarely on the fence? Ask for a decision! Get some movement. A "no" today is better than one six months and 15 additional calls from now. Move them forward, or move them out.


31. If you're going to schedule a follow up call, get a commitment of some type. Why would you call back otherwise. If they won't commit to doing anything--reviewing your literature and preparing questions, surveying their existing inventory, etc.-they likely have no interest.


---
Page.. [1] [2] [3] [4] Next Page
---


(Art Sobczak specializes in helping people say and do the right things to get more business using the phone and avoid rejection through his books, tapes, and seminars. See free back issues of his weekly TelE-Sales Hot Tips of the Week newsletter at www.businessbyphone.com/backissues.htm)

<! *************** END OF MAIN *******************************************>