Political Phone Campaigns
Contact Congress PAC Calls
Political Activism
Call Congress / Roll Call Phone Dialer
SOHO Small Office Home Office
Phone Volunteer Center

Information
Call Congress Now
Political Action
Mobilize The Public
Political Activity
Call Your Congressmen
Political Phone Volunteers
Motivating Political Volunteers
Political Phone Volunteers
Predictive Dialer
Predictive Dialing Software
Business Phone Systems
B2B Phone System
Auto Dialers
Predictive Dialers
Phone Dialers
Autodialing
Auto Dialer Software
Automatic Dialer Solutions
CRM Software Solutions
Emergency Phone Tree Service
Predictive Dialer Software
Autodialer Software
Phone Tree Messaging
Business Phone System
Automatic Phone Dialer
Telemarketing Autodialers
Call Center Phone Dialing
Progressiver Dialer
Automated Dialer
Telephone Dialers
Automatic Telephone Dialing
Telephone Dialer Software


DSC Tech Library
Predictive Dialer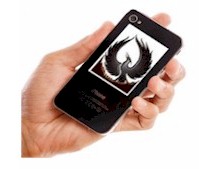 This section of our technical library presents information and documentation relating to Predictive Dialers and Auto Dialer software and products, particularly how these products and services relate to political calling campaigns. The PACER and Wizard phone systems are PC based call center phone systems that are recognized as premier inbound and outbound computer telephony systems. Features such as automatic call distribution (ACD), interactive voice response (IVR) and call recording have added a new dimension to the predictive dialer and auto dialer capabilities of these systems. These computer based dialing systems can perform various types of auto dialing campaigns simultaneously. These types include Predictive Dialing, Progressive Dialing, Preview Dialing and Dial on Demand.

The following article relates to political dialing and phone calls. <! ************** MAIN BODY ************************************************>
Writing to a Member of Congress
www.ams.org

One of the best ways to communicate with your Member of Congress is through a well-reasoned personal letter. Taking the time to write a letter shows sincerity and thoughtfulness. Typically, legislators respond best to their own constituents, if you are not in their district or state your letter may not make it past an intern's desk. Here are some guidelines for effective communication.
Timing is important.
A letter sent after Congress acts is a missed opportunity, while correspondence sent months before an issue is considered is likely to be forgotten. Be aware of the federal budget process (check the Timeline of the federal budget process). Basically, once Congress agrees upon a final Budget Resolution, the next step is to determine funding allocations for the 13 appropriations subcommittees in each chamber. After receiving their allocations, subcommittee chairs begin drafting the legislation that will fund the agencies and programs under their jurisdiction. This usually happens in June-July and that is THE TIME to contact appropriators regarding concerns over funding for particular programs.
Limit your letter to one page and one subject. Avoid scientific jargon.
In the first paragraph, explain your reason for writing.
Briefly note your "credentials," and include other pertinent information.
In the second paragraph, describe the importance of the issue.
Cite relevant facts and avoid emotionalism. Frame your discussion from a national, rather than a personal, perspective.
In the last paragraph, request (not demand) a specific action.
Thank the Member for his/her consideration of your views. Offer assistance.

Check that your letter is legible, and includes your name, address, and telephone number.
Fax or email.
Currently, we recommend faxing your letter to your Member. Also, most Members are now set up to receive email from their constituents through their websites (remember to include your address, as e-mail from non-constituents is typically discarded). Since the anthrax situation, US mail is delayed and radiated before it reaches Members and we do not recommend it. Here's one resource to locate your Members. Or send email to mxf@ams.org in the AMS Washington Office for help.
The correct address style is:
The Honorable __________
United States House of Representatives
Washington, D.C. 20515

Dear Representative __________:

The Honorable __________
United States Senate
Washington, D.C. 20510

Dear Senator __________:

Cite a specific bill when possible. For the agency or program you are interested in, refer to the relevant bill by its proper title.

<! *************** END OF MAIN *******************************************>