Political Phone Campaigns
Contact Congress PAC Calls
Political Activism
Call Congress / Roll Call Phone Dialer
SOHO Small Office Home Office
Phone Volunteer Center

Information
Call Congress Now
Political Action
Mobilize The Public
Political Activity
Call Your Congressmen
Political Phone Volunteers
Motivating Political Volunteers
Political Phone Volunteers
Predictive Dialer
Predictive Dialing Software
Business Phone Systems
B2B Phone System
Auto Dialers
Predictive Dialers
Phone Dialers
Autodialing
Auto Dialer Software
Automatic Dialer Solutions
CRM Software Solutions
Emergency Phone Tree Service
Predictive Dialer Software
Autodialer Software
Phone Tree Messaging
Business Phone System
Automatic Phone Dialer
Telemarketing Autodialers
Call Center Phone Dialing
Progressiver Dialer
Automated Dialer
Telephone Dialers
Automatic Telephone Dialing
Telephone Dialer Software


DSC Tech Library
Predictive Dialer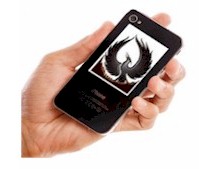 This section of our technical library presents information and documentation relating to Predictive Dialers and Auto Dialer software and products, particularly how these products and services relate to political calling campaigns. The PACER and Wizard phone systems are PC based call center phone systems that are recognized as premier inbound and outbound computer telephony systems. Features such as automatic call distribution (ACD), interactive voice response (IVR) and call recording have added a new dimension to the predictive dialer and auto dialer capabilities of these systems. These computer based dialing systems can perform various types of auto dialing campaigns simultaneously. These types include Predictive Dialing, Progressive Dialing, Preview Dialing and Dial on Demand.

The following article relates to political dialing and phone calls. <! ************** MAIN BODY ************************************************>
Communicating With Congress
by Larry Greenley & Dennis Behreandt

Americans who care about their country should apply informed pressure on their congressmen. These tips will help make the communications more effective.

Through Congress, Americans have been given all the tools necessary to roll back the gains the enemies of liberty have made over the years. Congress is responsive to the will of the people.

However, without a grass-roots movement among the citizens demanding that elected representatives and senators responsibly exercise their powers, Congress is unlikely to take the right stand. It is essential, therefore, that as many citizens as possible educate themselves regarding the important issues facing the nation and then engage in effective communication with their elected officials.
Personal Meeting
The best way for a constituent to influence a congressman is to meet personally with the legislator in his office, either in Washington, D.C., or in his home district. If such a meeting is not possible, the next best method is to attend one of the congressman's "town meetings."

To be most effective at a town meeting, politely ask your question in front of the other attendees. This often leads the congressman to ask his staff afterwards to brief him on the issue. In contrast, as one congressional aide told The New American, "making a scene" will be counterproductive and cause the congressman to be sure he opposes your view.
Personal Letter
The next most effective way to communicate with your congressman is to write a personal letter. Congressmen and their staff understand that it takes time to compose a thoughtful letter. Consequently, personal correspondence of this type exerts the greatest degree of influence with legislators. For best results your letter should be typewritten, brief and confined to one topic. The tone of your letter should be polite, firm and professional. Write as if addressing a business associate. For example:

Dear Congressman ____________:

I would appreciate your opposition to....

I look forward to hearing your views on this legislation.

Sincerely,

Be sure to include your complete name and address so that you can be identified as a constituent. In general, it is ineffective to write letters to congressmen in other congressional districts; however, committee chairmen usually are interested in views from around the nation.

There are three main ways to deliver your personal letter to Congress: U.S. mail, e-mail and fax. In general all three methods of delivery are effective. But, of course, each method has its advantages. Mail delivery is best if you want to include reprints, clippings, etc. E-mail and fax are best when time is short.

If you receive a response that ignores your point or employs faulty arguments, use that as an opportunity to follow up with a second letter.
Phone Calls and Form Letters
Phone calls can also be effective, if kept professional, short and to the point.

Form letters and preprinted cards are effective when used as part of organized campaigns. That is, they are effective when a congressman receives hundreds of them on a specific topic in a relatively short time period. However, beware of spending too much of your time signing every form letter that comes your way. Many times form letters addressed to Congress have been primarily created as tools to enhance direct mail fund-raising campaigns.

In general, regardless of the means you use to communicate with your congressman, be selective on the issues you support. Also, you should spend more time convincing others to contact Congress than you spend sending your own communications. The more constituent involvement, the better!
How to Contact Congress
If you know the names of your representative and senators, you can always mail letters to them at the addresses below:

Representative ____________
House Office Building
Washington, D.C. 20515


Senator ____________
Senate Office Building
Washington, D.C. 20510


You can phone all representatives and senators by calling the following number:

Capitol Switchboard — House and Senate: 202-224-3121

You will find links to the individual websites of all representatives and senators at www.house.gov and www.senate.gov. The individual websites are a gold mine of detailed contact information, such as mailing addresses, phone numbers, fax numbers, and e-mail addresses. Contact information for district offices is also included.

Another good source is the "Congressional Resources" page of this magazine's website:

http://www.thenewamerican.com/congress/
Concerted Action Is the Key!
Of course, the way to employ these various tools to best effect is to do so in concert with other concerned Americans. Considering the variety and the magnitude of the threats facing the cause of liberty these days, there is no better time than the present to begin concerted and coordinated efforts to influence the actions of the men and women of Congress. Indeed, if our nation is to survive at all as a free, independent republic and as a shining example of liberty for the rest of the world, then responsibility rests solely with informed Americans like yourself who must make their voices heard.

<! *************** END OF MAIN *******************************************>