Call Center Monitoring System
Call Center Simulator
IVR / ACD Simulation
Predictive Dialer Simulator
Voice Broadcast Simulation
Phone Software
Softphone IVR System
Computer Phone Software
Web Phone Software
Softphone Phone System
Computer Telephony Solution

Information
CTI Software VOIP
Voice Over IP
CRM Solutions
Web Telephony
Call Centers
Computer Telephony Integration
CTI Software
ACD and CTI
Linux CTI Solutions
CRM and CTI
Linux IVR Software
Linux Computer Telephony
CTI IVR Solutions
CTI and DNIS Applications
ANI and CTI development
CTI Telephony Products
Phone Software
CTI Telephony Vendors
Text To Speech
Computer Telephony Software
CTI Programming
Softphone Systems
Telephony Software
Computer Phone System
Text To Voice
CTI Applications
Softphone Software
Telephone Software
CTI Middleware


DSC Tech Library
CTI Computer Telephony Integration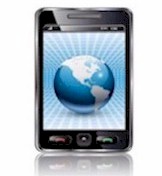 This section of our technical library presents information and documentation relating to CTI Telephony and Computer Telephony Integration software and products. Computer Telephony Integration CTI software is a rich set of phone software library routines that enable application programs to control your phone system. This comprehensive CTI software lets you increase employee productivity, enhance customer service and reduce costs by combining the capabilities of our PACER phone system with the custom functionality of your Windows, Unix or Web applications. Data collected by your phone ACD (Automatic Call Distribution) or IVR (Interactive Voice Response) systems can be passed to your existing PC, Unix or Web applications through our phone software. The PACER predictive dialer can automatically call your customers and pass only connected calls to your agents. With our computer telephony software, your telephone and computer work together to provide cost-saving benefits.

<! ************** MAIN BODY ************************************************>
Can Voice over IP transform the way you do business?
While most people have heard of Voice over Internet Protocol (VoIP), few really know what it is, why you need it and the benefits it can offer. Ian Hunter, from Comms4Business, explains.

For many the telecoms market is a technical minefield, with a whole string of acronyms to master. Today's telephone systems offer features such as ACD (Automotated Call Distribution), CTI (Computer Telephony Integration), and VoIP (Voice Over IP).

The benefits offered by VoIP will very much depend on the size of your business and whether you are based in one location or part of a larger network of offices.
Benefits of VoIP to a single site business
At first glance the benefits of using Voice over IP on a single site may not appear too obvious but there are many ways in which an organisation can reap the rewards of the technology.

Voice services are now being combined with other IP applications resulting in capital cost savings, a reduction in the cost of administration, increased flexibility and scalability.

The ongoing costs normally associated with 'adds, moves and changes' on traditional telephone systems may also be reduced as the user has the ability to make configuration updates using software installed on their own PC. This will allow a business to have greater control over their own communications network, enable hot-desking, provide faster response times and increased flexibility to staff.
Benefits of VoIP for businesses with multiple sites
Companies with multiple locations are faced with a number of communications issues, including the high cost of calls between branch offices across the public network, inability to track down key staff and often having to ask customers to call another number if they need to contact another office.

Linking various office locations across an existing wide area data network (WAN) using Voice over IP enabled phone systems, allows companies to enjoy free calls between sites, transfer customers easily from site to site which improves customer service, and centralise the switchboard and administration of all phone systems which improves efficiency.
Benefits to businesses with remote workers
In recent years there has been a distinct, upward trend in the number of people that work from home on a full or part-time basis. Those members of staff require 'up to the minute' information and access to their companies' systems.

With VoIP technology, home-workers can have complete and cost-effective access to their firm's information systems and features of the telephone system. Information can be processed and acted on in real time. In effect, they become another extension on the company network, with the same flexible access to both data and voice communications that office based staff enjoy.
Now for the technical bit - what is VoIP?
VoIP (Voice over Internet Protocol) is an application - voice communications, routed over an enabling technology - an IP network.

IP networks have become ubiquitous but at the same time remain transparent to users, the best example being the Internet. In this respect IP networks were initially and exclusively designed to carry data communications but technology has now addressed the opportunity of converting voice communications in to data 'packets' and sending them over the same, single, IP network. Hence the term Voice over IP. In business applications a modern telephone system will be able to offer users VoIP functionality via a 'gateway' device. Some phone systems are designed solely for use in IP applications; they are otherwise known as IP PBXs. These systems deploy LAN Telephony as well as utilising VoIP.
Why would you have it?
Aside from the operational benefits mentioned above, there are other reasons why a business may consider adopting VoIP. If you can run voice and data communications over one network instead of two then costs should be reduced. Using VoIP enables you to use new applications as well as speed up existing applications. Remote workers or additional offices are a fine example of how VoIP can be both cost effective and highly functional. Connected from their home or branch office via an IP Telephone, personnel can be logged in and out of call centres, take and make calls with full phone system functionality as if they were sitting in the main office.

For any business there are a number of considerations to be made before adopting any new technology - mistakes and poor implementation can prove expensive. If you are looking to buy a new telephone system or indeed upgrade your existing model, take care to fully research the products available to you. <! *************** END OF MAIN *******************************************>


---