Call Center Monitoring System
Call Center Simulator
IVR / ACD Simulation
Predictive Dialer Simulator
Voice Broadcast Simulation
Phone Software
Softphone IVR System
Computer Phone Software
Web Phone Software
Softphone Phone System
Computer Telephony Solution

Information
CRM Solutions
Web Telephony
Call Centers
Computer Telephony Integration
CTI Software
ACD and CTI
Linux CTI Solutions
CRM and CTI
Linux IVR Software
Linux Computer Telephony
CTI IVR Solutions
CTI and DNIS Applications
ANI and CTI development
CTI Telephony Products
Phone Software
CTI Telephony Vendors
Text To Speech
Computer Telephony Software
CTI Programming
Softphone Systems
Telephony Software
Computer Phone System
Text To Voice
CTI Applications
Softphone Software
Telephone Software
CTI Middleware


DSC Tech Library
CTI Computer Telephony Integration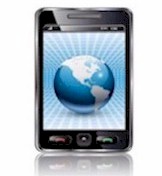 This section of our technical library presents information and documentation relating to CTI Telephony and Computer Telephony Integration software and products. Computer Telephony Integration CTI software is a rich set of phone software library routines that enable application programs to control your phone system. This comprehensive CTI software lets you increase employee productivity, enhance customer service and reduce costs by combining the capabilities of our PACER phone system with the custom functionality of your Windows, Unix or Web applications. Data collected by your phone ACD (Automatic Call Distribution) or IVR (Interactive Voice Response) systems can be passed to your existing PC, Unix or Web applications through our phone software. The PACER predictive dialer can automatically call your customers and pass only connected calls to your agents. With our computer telephony software, your telephone and computer work together to provide cost-saving benefits.

<! ************** MAIN BODY ************************************************>
The Impact of VoIP on the Customer Service Experience
Internet Protocol-based systems will simplify every part of the multichannel environment.

by Joseph McFadden

One of the biggest challenges for today's corporations with e-commerce applications has been how best to integrate customer phone, email, and Web contacts for a consistent and efficient customer experience. To meet this challenge companies have invested heavily in contact centers, computer telephony integration (CTI), and CRM systems to ensure the quality of every customer interaction.

Although voice calls are still the most popular means of contacting a company, customers in growing numbers are choosing to do business via email or Web collaboration. In recent years companies have struggled to add email and Web sessions into the contact media mix. But contact centers have specific challenges when providing levels of service across all three media channels. These include complex multichannel integration, management of multiple media applications at the agent desktop, and accurate consolidated reporting on service levels by media type.

The integration of these systems has been costly, time-consuming, and complicated. Voice over Internet Protocol (VoIP) promises to simplify the integration of phone, email, and Web for e-business communications. VoIP is the great enabler for the customer service contact center. The appeal of VoIP has been the notion of managing a single, corporate data network for all the customer communication needs of a company.

There are compelling reasons why a company should deploy VoIP-based systems in the customer service center:
1. Simplified CRM integration. With an IP customer service center on single-network architecture, CTI is built in, reducing deployment time from weeks or months to hours. This includes the integrations of CRM applications like Microsoft, Oracle, PeopleSoft, SAP, Siebel, etc.

2. VoIP will save money--lots of money. It can reduce labor and telephony costs, and eliminate costly CTI deployments.

3. Phone, email, and Web contacts on a single platform. A single platform can reduce the cost of acquisition and integration, but more important will improve the customer experience. Self-service Web applications, deferred services like email, and immediate services over the phone are now seamless to the customer.

4. Route contacts to the best agent anywhere on the corporate network. The latest IP customer service center systems identify specific customer needs and match them to agent skill sets.

5. Continue to leverage legacy investments. Ultimately every contact center will go to a single-network, IP-based system. The right migration plan will maximize the investment in legacy automatic call distribution (ACD) systems while providing a quick transition to IP.
With the right vendor and the latest generation of IP contact center systems, the contact center is on the verge of a transformation that will not only reduce operating costs, but enrich the customer experience.
About the Author
Joseph McFadden is vice president of corporate marketing and product management at Nuasis (http://www.nuasis.com). For more than 15 years McFadden has been a significant contributor to the advancement of the call center industry. He has launched several first-in-breed products, including next generation ACDS, IVR, and Web-based conference systems. He was part of the team that launched the Aspect CallCenter system in the late 1980s, which went on to capture a leadership position for standalone ACD products, and also Edify's multimedia IVR system. He was cofounder of Latitude Communications, which developed and introduced the first enterprise conference server for voice and data conferencing; it was ultimately purchased by Cisco Systems. He is also named as coinventor on three patents for associated voice and Web-collaboration technology. McFadden holds a BS in communications from the University of Pittsburgh. Joseph can be reached at joe.mcfadden@nuasis.com <! *************** END OF MAIN *******************************************>


---