Call Center Monitoring System
Call Center Simulator
IVR / ACD Simulation
Predictive Dialer Simulator
Voice Broadcast Simulation
Softphone IVR System
Computer Phone Software
Web Phone Software
Softphone Phone System
Computer Telephony Solution

Information
Web Telephony
Call Centers
Computer Telephony Integration
CTI Software
ACD and CTI
Linux CTI Solutions
CRM and CTI
Linux IVR Software
Linux Computer Telephony
CTI IVR Solutions
CTI and DNIS Applications
ANI and CTI development
CTI Telephony Products
Phone Software
CTI Telephony Vendors
Text To Speech
Computer Telephony Software
CTI Programming
Softphone Systems
Telephony Software
Computer Phone System
Text To Voice
CTI Applications
Softphone Software
Telephone Software
CTI Middleware



<! ************** MAIN BODY ************************************************>

DSC Tech Library



CTI Computer Telephony Integration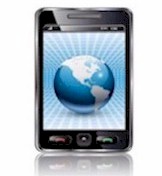 This section of our technical library presents information and documentation relating to CTI Telephony and Computer Telephony Integration software and products. Computer Telephony Integration CTI software is a rich set of phone software library routines that enable application programs to control your phone system. This comprehensive CTI software lets you increase employee productivity, enhance customer service and reduce costs by combining the capabilities of our PACER phone system with the custom functionality of your Windows, Unix or Web applications. Data collected by your phone ACD (Automatic Call Distribution) or IVR (Interactive Voice Response) systems can be passed to your existing PC, Unix or Web applications through our phone software. The PACER predictive dialer can automatically call your customers and pass only connected calls to your agents. With our computer telephony software, your telephone and computer work together to provide cost-saving benefits.


FCC Takes VoIP Regulation Out of State's Hands
Jason Tuohey, Medill News Service

Decision exempts Vonage from Minnesota state telephony laws.

WASHINGTON-- The Federal Communications Commission Tuesday yanked jurisdiction on Internet telephony away from states, a decision that could set a major precedent for the industry.

In what FCC chairman Michael Powell called a "landmark" decision, the commission voted 4-1 to exempt Vonage Holdings Corp.'s DigitalVoice Voice over Internet Protocol phone service from Minnesota telephone taxes and certification standards, including 911 emergency call capability.

By taking Vonage's side in its dispute with Minnesota, the FCC set a standard it says is essential to free the VoIP industry from state laws that can hinder growth and prosperity.

"If we were to defer to a single state...they would in effect be able to determine default rules" for the VoIP industry, and would "wreak havoc on this industry," according to FCC commissioner Kathleen Abernathy.
No Surprise
The decision comes as no surprise. Powell promised last month to put VoIP under federal control, saying the industry needed federal oversight and lax regulations to flourish.

Powell says the ruling "firmly puts the commission" in charge of the VoIP regulation, and Abernathy added, "They will not be subject to state regulation, they will be subject to federal regulation."

Vonage brought the case to the FCC after the Minnesota Public Utilities Commission demanded in 2003 that the company comply with state telephony taxes and certification requirements, which included an ability to call 911.

Vonage asked the FCC to make a preemptive ruling on the dispute before the 8th U.S. Circuit Court of Appeals issues a ruling on the company's appeal. That decision was expected next week.
Looking Toward the Future
Commission members also looked toward the future at the hearing, saying there is a need to define and place standards on VoIP.

FCC Commissioner Michael Copps, the lone dissenter, says he withheld support because his agency needs to establish firm, clear standards to define and regulate VoIP rather than address issues case by case.

"A growing chorus of voices is urging the commission to stop cherry-picking" its decisions on VoIP, Copps says. "Moving ahead in a piecemeal fashion is irresponsible."

Commissioner Jonathan Adelstein, although voting with the majority, agreed with Copps, stating, "Today's uncertainty could be avoided with a more comprehensive approach."

This marks the third time the FCC has issued a ruling on the difference between Internet phone services and traditional, public switched telephone networks.

In February 2004, the commission exempted Pulver.com's World Free Dialup service from most telecommunications regulations. In another judgment in April, the FCC held AT&T to telecom charges for calls placed across an IP network, because the calls began and ended on a public switched network.
States and Jurisdiction
The commission did not completely eliminate the responsibilities of states, saying they play an important role in issues such as state taxation, fraud, and commercial services for VoIP businesses.

"A cooperative approach with the state, I think, makes the most sense," Abernathy says.

Jeffrey Carlisle, head of the FCC's Wireless Competition Bureau, says he hopes the appeals court simply acknowledges the FCC's jurisdiction. <! *************** END OF MAIN *******************************************>


---