Automatic Call Distribution
Predictive Dialer
Business Phone Systems
Auto Attendant Software

Automatic Call Distribution
ACD Software
Phone Software
ACD Phone Software
ACD System Software
Call Distribution
ACD Programming
Auto Attendant
Automated Call Distributor
Call Routing
Call Distributor
ACD Phone System
ACD Applications
ACD Systems


<! ************** MAIN BODY ************************************************>

DSC Tech Library



ACD Automatic Call Distribution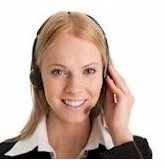 This section of our technical library presents information and documentation relating to ACD Systems and Automatic Call Distribution software and products. Automatic call distribution systems are the heart of inbound call centers. ACD systems are call routing utilities for incoming calls and can be even used to route calls originated by our predictive dialer to the next available agent. Our PACER and Wizard phone systems comes with a complete automatic call distribution system for call routing.

The PACER and Wizard ACD system and automatic call distributor can route calls based on the dialed phone number (DNIS) and the time of day. Additionally, the PACER IVR system can intelligently route calls using complex conditional logic.


---
Starting A Phone Answering Service
---


The following is an extract from the article "How To Start A Telephone Answering Service" from Associated Telephone Answering Exchanges, Inc.

"Organize yourself properly. decide how much money it's going to take for you to feel comfortably wealthy, and the reach it with your own Telephone Answering Service.

Our research has turned up hundreds of husband and wife entrepreneurs who, beginning with just a couple of thousand dollars in borrowed funds, and a lot of ambition are grossing $250,000 or more after a couple of years in business.

The exciting part is that the door is wide open for you to do the same! The demand for telephone answering services is growing!!! The advent of electronic answering devices in not even beginning to slow this demand! A great many people are completely "turned off" by the frustration of expecting to talk with a "live person," and having to listen to a recording that advises the caller to leave a message at the sound of the tone. Exasperation of this kind can sometimes cost a business person thousands of dollars in lost profit. Realizing this, today's successful business person wants the personal touch of a friendly, professional "secretary" answering their phones for them.

The professional answering service operator can pass along the proper messages to the different callers, take messages, get clarifications and even set up meetings with special customers. In many instances, businessmen come to thick of the operators at their telephone answering service as vital to their success, and often reward them them with special favors or bonuses when a particularly lucrative deal is closed because of courteous and efficient service by the people at the answering service.

To get started properly, you'll need an initial investment of about $10,000 for equipment and facilities, plus working capital. In the beginning, with a 2 person operation, you can have your operator selling by phone while you make in-person sales calls. You might also want to add a couple of "hungry" commission sales people to help line up a good list of accounts as fast as possible. These efforts will take planning and coordination because you won't want two different sales people calling on the same prospect.

You can begin operating out of a spare bedroom or your garage--you'll need a leased switchboard from the telephone company--with plans to move your operation into more formal quarters at a later date. However, it's quite expensive and time-consuming to have a switchboard moved once it's been installed. Our suggestion would be to locate a "beginning" small office, and plan on being there at least 5 years from the start.

Many operations begin in a small 200 to 300 square feet economy office location, and as their growth warrants, open a second location with space for eventual expansion to include 3 or more switchboards. Our research has found that you'll need an average of 85 regular customers per switchboard in order to realize a minimum profit after expenses.

Just about anyone with a business card will be a good prospect for your services. People working out of their homes are a very good prospects, especially those holding down regular jobs while moonlighting with a part-time businesses of their own. Every salesmen is a prospect, people who work on a 24 hour "on-call" basis, repair service business owners such as plumbers, electricians, locksmiths, and auto mechanics...There are other kinds of services that will be interested too, such as ambulance companies, towing services, volunteer fire departments, survey organizations, and customer complaint departments of virtually every business in your area... By all means don't forget the doctors, dentists and other professionals!

A lot of beginners start by providing service only for these intermittent users. These people "put out the word" that if they can't be reached at their regular number after 4 or 5 rings, the caller should dial the number of the answering service. The answering service, which in this case is just a housewife answering her home phone, takes the caller's message and either relays it to the customer or holds it until he checks in with her. Very simple, very easy and very profitable!

Usually after such a "shoestring" operation has 15 to 20 customers. it's necessary to install a phone with multiple incoming lines. The cost and questions of the phone company can be allayed by purchasing your own telephone and explaining that your have several teenagers in the family. However, once you have 35 to 50 customers it's time to expand into a commercial operation complete with switchboard and hired operators.

The average rates to charge for your service should be about $35 per month for a specified number of calls--usually 70 to 75-with a surcharge of 25 cents for each call beyond that number. Other calls such as "wake-up" and reminder calls for appointments, are usually billed on a "per call" basis at about 50 cents per call...."


---

To view the entire article visit the website for Associated Telephone Answering Exchanges, Inc.


---
<! *************** END OF MAIN *******************************************>