Automatic Call Distribution
Predictive Dialer
Business Phone Systems
Auto Attendant Software

Automatic Call Distribution
ACD Software
Phone Software
Call Distribution
ACD Programming
Auto Attendant
Call Routing
Call Distributor
ACD Phone System
ACD Applications
ACD Systems


<! ************** MAIN BODY ************************************************>

DSC Tech Library



ACD Automatic Call Distribution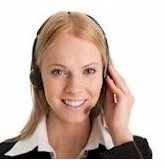 This section of our technical library presents information and documentation relating to ACD Systems and Automatic Call Distribution software and products. Automatic call distribution systems are the heart of inbound call centers. ACD systems are call routing utilities for incoming calls and can be even used to route calls originated by our predictive dialer to the next available agent. Our PACER and Wizard phone systems comes with a complete automatic call distribution system for call routing.

The PACER and Wizard ACD system and automatic call distributor can route calls based on the dialed phone number (DNIS) and the time of day. Additionally, the PACER IVR system can intelligently route calls using complex conditional logic.
The Solution for High Traffic Phone Lines
Automatic Call Distribution (ACD) makes it possible to handle large numbers of incoming calls by automatically diverting those calls to pre-defined groups of people and queuing excess calls when all group members are busy. When used in conjunction with voice mailboxes, ACD can be used to create an automated voice menu system that can route large numbers of calls directly to the most appropriate person or group, based on each caller's menu selections.
How ACD Works
Each ACD installation is custom designed to meet an exact need. During initial setup, we will help you determine which phone numbers need coverage and how many groups you will need. Once your numbers and groups are defined, you then can choose how ACD handles calls.
ACD calls can be distributed in three ways
Sequential - Calls route to group members based on the order in which they originally were added to the group.
Load Sharing - Calls route to the group member who has been free the longest.
Priority - Each group member is assigned a priority rating during initial group creation. Calls then route to the highest rated available group member.

When all members of a group are busy, ACD queues incoming calls and provides call progress messages to those callers. You can configure ACD to use one or more of the following options:


recorded voice announcement
music-on-hold
divert to another destination.
Keeping Track of Call Flow
ACD also includes a statistics module called the "Call Center Manager" (CCM) that can be used for monitoring, displaying and recording the activities of ACD groups and destinations. Using a networked PC, CCM allows you to view both historical and real-time reports of your ACD group's call flow. That way you can identify any problem areas and refine your installation's distribution patterns. <! *************** END OF MAIN *******************************************>