Customer Care Software
CRM Applications
Survey Calls
Inbound Telemarketing Outbound Telemarketing
CRM Software Features
Voice Broadcasting
IVR Outsourcing
Information
Contact Management Solutions
CRM Solutions
CRM Services
Windows CRM Solutions
CRM Software
Remote Agent CRM
CRM Vendor
CRM and IVR
Telemarketing Software
Direct Response Marketing
Direct Marketing Software
Computer Telephony CRM
Customer Care Center
Customer Service Software
Contact Center Software
Customer Support Software
Linux CRM SOftware
Customer Relationship Management
Telemarketing CRM
Call Center CRM
Virtual Call Center CRM
CRM Application Software
Software CRM Solution
CRM and CTI
Automated CRM Solution
CRM and Computer Telephony
Unix CRM Software
Customer Information Management
Computer Telephony CRM
Call Center Software
Contact Management Software
CRM Software Features



<! ************** MAIN BODY ************************************************>

DSC Tech Library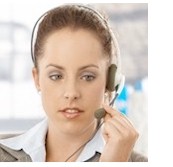 This section of our technical library presents information and documentation relating to CRM Solutions and Customer relationship management software and products. Providing customer service is vital to maintaining successful business relationships. Accurate and timely information provided in a professional manner is the key to any business and service operation. Telemation, our CRM software application, was built on this foundation. But the flexibility to change is just as important in this dynamic business environment. Telemation call center software was designed with this concept from the very beginning. That is why so many call center managers, with unique and changing requirements, have chosen and continue to use Telemation CRM software as their solution. Our Telemation CRM solution is ideally suited for call center service bureaus.



How to get better ROI out of your existing CRM
By: Stephen Klein, CEO
Source: Conversagent

CRM2day.com

Document Info Company: Conversagent Author: Stephen Klein, CEO Doc Type: Articles
Focus On Implementing Self Service Tools as Part of the CRM Mix
Properly implemented, a solution that employs multiple self-service channels will enable a company to maintain a staff of high-quality support staff who are available to support particularly tricky customer problems. Ideally, self-support solutions will closely mimic—or even improve upon—the type of support response delivered by human interaction. Experience has shown that delivering this "human-like" automated support can eliminate much of the frustration that leads to unnecessary escalations to attended support channels. The challenge today is to find a service channel that delivers the high-value service associated with live support at the cost of an automated self-service solution.
Look to Low-Cost Tools to Help Decrease CRM Costs and Increase Agent Efficiency
Ideally, lower-cost service channels resolve routine interactions thus reserving more complex service requests for more costly, higher-touch response mechanisms. Initially, passive and low cost channels such as FAQs and search engines are deployed to resolve repetitive and generic customer service inquiries. The lower-tier solutions typically cost pennies per incident and are used to assist generic customer inquiries. If a customer cannot self-service an inquiry, higher-cost methods such as attended e-mail, on-line chat and live telephone conversations can be employed for further assistance.
Speak You Customer's Language Not Your Company's Lingo
FAQs and search techniques share a common weakness: both tools require customers to describe issues in words that are familiar to the company – rather than words that are familiar to the customer. A customer may approach a search tool with the question, "How many emails can I keep?" and the search engine presents the FAQ, "What is the storage capacity of individual user email accounts?" Often, the customer—who is required to find her question among a list of possible questions presented —does not recognize the relevance of the search engine's result. The customer then escalates to a human-assisted customer service channel, driving up costs to the company and leaving the customer feeling frustrated with the self-service system.
Adapt the "You Get What You Pay For" Mentality
Low-value self-service tools fuel a perception among customers that a company takes its customer relationships for granted. Low-value service tools also increase customer service expenses as unnecessary escalations lead to customer and support staff confusion and longer per-incident sessions. Much of a support staff's time and effort is expended repairing damage to customer relationships. Furthermore, since most self-service channels are not self-documenting, support staff most often asks the customer to recreate prior support requests. Customer irritation leads to brand degradation and longer per incident session times come at considerable expense to the company.
Take Hidden Costs Into Accoint When Evaluating TCO for CRM
Calculations involving the total cost of ownership (TCO) for self-service tools seldom take into account the hidden costs of brand degradation and increased per incident session times. If they were, the true cost of FAQs and search techniques would be far greater than most companies believe. Truly improving CRM ROI means being honest about the customer experience, and seeking out solutions that enhance the user experience while resolving service cases at a low-cost-per-case (ideally under $0.25 per resolved session).

The road to improving CRM ROI is not to push customers into existing low-cost low-quality self-help systems like FAQs, but rather to seek out slightly more expensive, but infinitely more helpful self-help solutions that do a much better job of answering customer queries in a forum that treats the customer with respect, rather than requiring them to hunt for an answer among a list of FAQ-presented links.

Stephen Klein, CEO
Prior to Conversagent, Steve founded iballs, a pioneer Internet advertisement placement and tracking company. After two profitable years he sold the company to Avenue A Inc. He is a founder of Dawntreader Funds LP, a venture capital fund dedicated to early-stage Internet companies. Klein began his career in the advertising industry, first at Grey Advertising in planning and research roles and later as Managing Partner of Kirshenbaum Bond & Partners, where he helped grow the agency from 15 employees to over 400. Klein built and ran KB&P's media department, interactive services unit and IT department, and managed accounts including Snapple, Netscape, theglobe.com, uBid and DLJDirect. Klein is a graduate of Columbia University. <! *************** END OF MAIN *******************************************>


---