Customer Care Software
CRM Applications
Survey Calls
Inbound Telemarketing Outbound Telemarketing
CRM Software Features
Voice Broadcasting
IVR Outsourcing
Information
Contact Management Solutions
CRM Solutions
CRM Services
Windows CRM Solutions
CRM Software
Remote Agent CRM
CRM Vendor
CRM and IVR
Telemarketing Software
Direct Response Marketing
Direct Marketing Software
Computer Telephony CRM
Customer Care Center
Customer Service Software
Contact Center Software
Customer Support Software
Linux CRM SOftware
Customer Relationship Management
Telemarketing CRM
Call Center CRM
Virtual Call Center CRM
CRM Application Software
Software CRM Solution
CRM and CTI
Automated CRM Solution
CRM and Computer Telephony
Unix CRM Software
Customer Information Management
Computer Telephony CRM
Call Center Software
Contact Management Software
CRM Software Features



<! ************** MAIN BODY ************************************************>

DSC Tech Library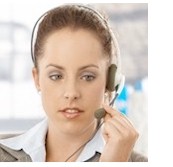 This section of our technical library presents information and documentation relating to CRM Solutions and Customer relationship management software and products. Providing customer service is vital to maintaining successful business relationships. Accurate and timely information provided in a professional manner is the key to any business and service operation. Telemation, our CRM software application, was built on this foundation. But the flexibility to change is just as important in this dynamic business environment. Telemation call center software was designed with this concept from the very beginning. That is why so many call center managers, with unique and changing requirements, have chosen and continue to use Telemation CRM software as their solution. Our Telemation CRM solution is ideally suited for call center service bureaus.



Should You Take Care of Your Customers?
By: Frederic Moraillon, Head of Customer Intelligence
Source: SAS Singapore

CRM2day.com

Sometimes it feels as if business would be so much better without customers.

We could go about our internal meetings without problems, set-up strategies that we like and understand, decide where the funds should go… life would be so easy…. No customer, no cry (to paraphrase a famous song).

Of course, that scenario conveniently forgets that it is the customer who pays our bills!

There is no doubt that the customer should be at the center of every business strategy. And yet it often seems as if focusing on them is an afterthought, a single paragraph in a business plan, nothing more. (It's the almost-famous "Them" and "Us" strategy.)

Lets' face it: while the title of this article would make any marketer cringe, it is still common practice to make decisions without the customer in mind… and still be successful.

Thinking about the customer is not a natural function of many businesses—or even marketing, even though the latter's reason for being is its understanding of the customer. After all, isn't marketers' favorite discussion about how well they understand the customer, often better than anyone else in the company?

Unfortunately, even that is eroding. In today's fragmented business place, customer interaction and customer treatment could easily be managed by a branch manager, a Web site, a call system, a customer relationship manager or a customer relationship management (CRM) solution. If you add a touch of business analytics, you will soon realize that many marketers already have little impact on customers.
Remember the 4 Ps?
There was a time when marketing was defined by the 4Ps (Price, Place, Product and Promotion). In Asia, for example, very few marketers really manage them all, as they are either decided at headquarters or by someone with no direct marketing responsibility.

The complexity of delivery, the complexity of promoting to the right people, the complexity of business in general… have shown over and over again that businesses that strive have an understanding of their customer base that goes beyond products and demographics, beyond the marketing department.

Interestingly, most of us, as consumers, have experienced and felt that many companies simply do not take care of us. And yet this is a learning point that we seldom take back to our business in order to improve it.

There is an old proverb that states, "If you cannot smile, do not open a shop." This simple admonition should be enough to decide whether you have what it takes to take care of customers—day-in, day-out. After all, customers are getting more and more sophisticated, more and more aware and more and more involved with the brand they choose (and therefore less and less involved with the brand they do not chose).

I will now focus on the reason for taking care, or not taking care, of your customers, based on three major business actors: the customer, the marketer and the business owner. There are, of course, many other stakeholders I could explore, but these three drive the business.
The Case of the 'Sophisticated' Customer
"We all are customers" should be the new mantra. But are we all good customers?

It is obvious to state that customers around the world have become more sophisticated. Today, they have the power to compare price, buy abroad, buy directly or online, travel more and shop more; and, even more important, they can complain to the right person (with less effort than going through customer service, as I've recently experienced).

That sophistication is at a crossroads however. Today, the customer can no longer assume that companies will try to get his business. Let's face it, we shouldn't expect corporations to treat us well if we are not ready to commit, if we are not ready to be involved in their success. We have to decide if we want to be a good customer (as Ron Kaufman, a customer service guru like no other, recently said).

This could mean focusing on one brand per category (for example) and expecting to be recognized as a "good" customer. (If we don't, we have to realize that corporations are becoming masters at recognizing that not all customers are created equal.)

When you are bombarded with irrelevant offers and other marketing messages, deciding to be a good customer is a life strategy. (If you don't, your life could become more difficult to manage.)

We have the right to select one brand and ask to be treated correctly. We have the right to put all our accounts into one bank and then ask to be treated well; if we don't, then we have nothing much to ask in return for our lack of commitment.
The Case of the 'Sophisticated' Marketer
At the same time customers were becoming more sophisticated, so were marketers (the Internet has of course helped).

Marketing as a discipline has changed in the past 100 years, and not always for the better. Some of the marketing books from 60-plus years ago seem to have been more in touch with customers than the discipline is today. It also feels that marketers understood better their role in the growth of the business.

Today's marketer is often so sophisticated than he or she has lost touch with the customers. Hidden behind research numbers and focus groups, the marketer often has a warped view of what customers' true behavior is really like. It's interesting to notice that analytics based on behavior is trying to regain that lost knowledge.

While thankfully not all marketers are so remote, all should be careful of the "ivory tower" syndrome and ensure that they and their team get down into the trenches, where customers are voting with their credit card.
The Case of the 'Sophisticated' Business Owner
Last but not least, the role of the business owner in serving the customer cannot be ignored. While he or she might not always be right there with them, his or her beliefs and business philosophy will make a company either customer-centric or not. The danger lies in being, once more, too remote—in treating customers as numbers. If the business leader is not customer-centric, no amount of internal training or strategy will make the company focus on the customer.

From my experience, the way people are paid also has a direct effect on the company's customer strategy. If salespeople, for example, are paid to bring in business but not nurture the relationship, then customer will not get much post-sales service.

In all fairness, their main role is, of course, to bring in business, so it might not seem fair to ask them to nurture a relationship. Can you imagine, however, a customer who sees a sales person only when the latter wants something? What are the mid- and long-term implications? Would this impact the overall company's brand? You bet it would, and most probably negatively.

Becoming a customer-centric organization is no longer a strategic question, it's a vital necessity. You have to become one. If you don't, your competition will—and your customers will follow them.

And while you can use all the technology you need to enable your business to be customer-centric, if your business philosophy favors something else, you will never achieve that goal.


<! *************** END OF MAIN *******************************************>


---