<! ************** MAIN BODY ************************************************>

DSC Tech Library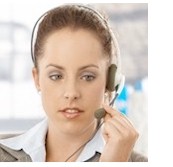 This section of our technical library presents information and documentation relating to CRM Solutions and Customer relationship management software and products. Providing customer service is vital to maintaining successful business relationships. Accurate and timely information provided in a professional manner is the key to any business and service operation. Telemation, our CRM software application, was built on this foundation. But the flexibility to change is just as important in this dynamic business environment. Telemation call center software was designed with this concept from the very beginning. That is why so many call center managers, with unique and changing requirements, have chosen and continue to use Telemation CRM software as their solution. Our Telemation CRM solution is ideally suited for call center service bureaus.



Optimizing Customer Experiences: Bridging Front-Office Contact Centers and Back-Office Departments
By: Oscar Alban, Principal Market Consultant
Source: Witness Systems

CRM2day.com

Performance improvement throughout the customer service value chain has become one of the top priorities of leading companies around the world. As more organizations aspire to elevate customer service from an isolated part of the business to a strategic enterprise asset, the view of customer servichanging from a detached business function to an integrated set of business processes. Business plans for most organizations call for creating positive customer experiences across channels, which is revealing customer service as a true enterprise interest that spreads across many functions of the company.

Traditionally, the customer contact center has served as the hub of organizations' customer service strategies. In recent years, the focus on this function has only continued to evolve. If the entire organization grasps the strategic value of optimizing customer interactions, it can have a commaffect on the bottom line, not to mention customer satisfaction. Studies show that even what seem to besmall metric advancements actually translate into significant results. For instance, a one percent increasein first-call resolution can drive up customer satisfaction more than six percent. One hour of training can drop the cost per customer contact more than three cents.

While the bulk of customer sales and service has been and will remain in the contact center's domain, companies now recognize the other outside departmental influences that not only impact the contact center, but also the customer experience. Today, customer service extends into a number of areas of tbusiness, including "back-office" environments — those focused on order fulfillment, claims processing,billing and data entry, for example — that can have a significant impact on customer service and satisfaction.

As professionals in the industry, we are well aware that breakdowns and inefficiencies in any of these areas can have a direct impact on customers, driving call volumes and causing customer sales/service representatives (CSRs) to respond to such issues as improper order fulfillment, incorrect claims and inaccurate invoices. Not only are these calls non-revenue-generating, they also signal declining custosatisfaction. That said, disconnects between front- and back-office functions are becoming more apparent now than ever before.

The tough reality is that many companies underestimate the inter-department contributions back-office functions have on customer experiences, and in turn their contact centers. They often overlook the "root causes" that drive customer contacts, which by nature are felt as call volumes rise. Successful customer service can't be built on speculation, which is why some of today's forward-thinking organizations have already started taking a long, hard look at what's worked well in their front-office contact centers in order to replicate the success and apply it to their people, processes and technologies in the back-office. Some early adopters have even re-aligned the contact center and back-office to report to the same vice president; and a few have gone so far as to physically house the two under the same roof.
Optimizing Performance In The Back-Office
One technology that's already commonly deployed that companies are turning to for extended value throughout the enterprise is quality monitoring, or customer interaction recording. Such solutions can have a rapid and significant impact, enabling organizations to capture customer intelligence and optimize workforce performance in the back-office by applying the very same principles and methodologies that are proven to work in front-office environments. Contact centers have leveraged quality monitoring technology for years and experienced tangible benefits that have resulted in rapid ROI and a host of other paybacks, including increased quality performance scores, improved training/career pathing among staff, stronger sales through cross-selling and upselling, and importantly, higher customer satisfaction ratings and retention.

This takes the concept and value of quality monitoring to a new level — one with even higher visibility in the enterprise, and one able to touch different areas of the customer experience in a positive light. There are many opportunities for the optimization of enterprise processes today and many of these lie in the back-office, where employees struggle with systems to observe internal processes or comply with regulatory requirements without knowing the effect each has on potential customers.

With a true performance management strategy in place, companies are well positioned to succeed in their ability to streamline business processes, which in turn can improve productivity and data quality, as well as audit capabilities to ensure adherence to processes, such a regulatory compliance and fraud reduction. Focusing on performance optimization in the back-office can help identify barriers and breakdowns — such as where and why errors occur — so a company can make adjustments before their customers are ever impacted. It also can help them determine what's causing customers to pick up the phone, become dissatisfied and stop buying their products or services altogether.
Putting Theory To Practice
The tie between the front- and back-office is a close one — breakdowns, process issues and inefficiencies in the back-office translate into increased call volumes, repeat contacts and customer frustration in the front-office or contact center. So isn't it possible that if we use performance optimization software solutions to capture employee desktop activities, evaluate recorded transactions, identify best practices and then train staff we may be able to improve workforce productivity across functions?

Absolutely! Performance optimization solutions are ideal for improving employee productivity in both the front- and back- office. By triggering recording to capture the exact screen activities taking place on employee desktops — such as data entry and system navigation — companies can replay and evaluate transactions just as they occurred. Advanced recording capabilities enable users to define and maintain screen-based triggers to capture specific business functions based on the values of individual fields within an application. This alone helps streamline the back-office audit process, thereby reducing operating costs.

Recording and reviewing transactions can provide great insight into the effectiveness of specific areas of the organization and their impact on the customer experience. In reviewing sample transactions, companies can evaluate how well their staff adheres to and completes processes, as well as the effectiveness of their systems. In some situations, 100 percent recording of all transactions is necessary — such as for fraud detection or regulatory compliance — but often the key is to capture representative samples that are critical to the organization. Leveraging the technology's user-defined business rules, companies can define the types of transactions they wish to capture.

As employees handle thousands of customer requests each year, it's important to evaluate their performance — whether it's processing a bill or changing customer information in a database. The evaluation of operational effectiveness can help identify trends and implement tactics to improve performance. Users can also identify best practices and apply them for learning and development. By capturing transactions, companies can edit recordings and create company-specific electronic learning. Best practice learning is among the most effective ways to train staff by "showing them how" and modeling the way. By leveraging the technology, back-office departments can enjoy the same quality monitoring benefits experienced in the contact center. The reason it works is that by auditing business functions to better understand the inter-departmental impact back-office functions have on customer service, companies gain insight into what motivates customers to call and the specific issues that result in the breakdown of service.
Performance Optimization In The Front-Office — Important As Ever
As leveraging customer intelligence beyond the contact center is an emerging strategic imperative, contact centers remain a central point for hearing the true voice of the customer. World-class customer service will continue to be a top priority in organizations, which is why the ability to capture and share customer interactions enterprise wide is finally being viewed as a strategic tool and asset within organizations. If the entire company grasps the value of optimizing customer interactions, it can have a resounding effect from the CSR to the C-level.

As multimedia contact strategies evolve, the challenge is to capture, manage and learn from the complete range of customer interactions — voice, Web, e-mail and more — as it relates to changing priorities in business. That's why it's critical to capture interactions for a variety of purposes including: regulatory, sales verification and fraud prevention, along with evaluating the effectiveness of employees and processes, such as customer service agents, marketing campaigns, new product launches and internal business functions. Being able to archive and replay the interactions is also important, as companies need the ability to quickly and easily access specific customer interactions in response to inquiries or disputes, while also being able to understand what drives their businesses.

Optimal performance management solutions enable companies to create closed-loop systems for recording, evaluating, analyzing and learning from customer contacts and the touch points they use. Actual customer interactions can then be shared enterprise wide, allowing companies to make captured customer intelligence available not only in the contact center, but also throughout the organization. Herein lies the value with the ability to identify trends, respond rapidly to opportunity and improvement areas, focus on the effectiveness of customer touch points and gauge business process effectiveness, as well as determine individual and center wide training needs.

Training remains high on the priority list within customer service organizations, both in the front- and back-office. Just as capturing interactions/transactions can be effective in ensuring service quality and consistency, it can be equally powerful in educating staff and in instilling "best practices" — further supporting new-hire training and the ongoing development of more tenured personnel.
Regulatory Impacts On The Front- And Back-Office
The operational regulatory requirements that today's businesses must adhere to carry detailed compliance guidelines that are having a significant impact not only in the corporate world, but also in front- and back-office environments. Today's compliance parameters are significant. For instance, pharmaceutical companies must track highly regulated prescriptions to ensure order entry and fulfillment accuracy meets FDA and even internally established guidelines. Health insurers must comply with HIPPA (the Health Insurance Portability and Accountability Act) standards. One telemarketing service rule established by the FCC requires organizations to capture and store inbound/outbound sales transactions for a minimum of two years. Financial institutions must store them for seven years.

This environment is causing companies to take a long, hard look at the people, processes and technologies they have in place to ensure guidelines are met, and is even changing the way companies communicate with their customers. The reality for our industry is CRM strategies that include customer interaction recording or quality monitoring systems are playing a more important role now than ever in the new world of compliance regulations. Some companies are now even involving their back-office departments in CRM strategy and planning. Even though back-office employees don't talk to customers, customers are still recipients of their work … good or bad.

Using recording software as a means to reliably capture specific types of agent/customer interactions from both a voice and data/screen navigation perspective in the front-office, and data/screen navigation perspective in the back-office, shows management how well employees understand procedures, as well as leverage the technology resources available to them. It also serves as a safety measure, enabling users to categorize and store customer interactions/transactions to verify requirements have been met. Based on their own industry's regulations and governing principles, they have the flexibility to determine what, when, where and for how long recorded interactions/transactions are archived, which is especially critical in such industries as banking, healthcare and insurance.
A Shortcut To Greater Market Share
As companies respond to today's demanding economic environment, they're taking a renewed look at business performance management so they can achieve their strategic goals — an important one being optimum customer service levels. Traditionally, the customer contact center has been the focal point of organizations' customer service strategies, but today's customer service environment extends into a number of areas of a business, all of which directly impact the overall customer experience.

Providing high-caliber customer experiences remains one of the top priorities for organizations today and to have a truly successful CRM strategy, the front-office contact center must be bridged to the back-office departments that support the customer experience. Industry experts fully support this, predicting that by 2007 enterprises that have prioritized investments in customer service and support optimization will grow their market share as much as 35 percent over the industry average.

Customer interaction recording, or quality monitoring, technology provides a comprehensive view of how the customer is sold to and serviced across the business, while also gauging process efficiencies, determining training/development needs and directly impacting the bottom line. Today, this type of system, which optimizes people, processes and technologies, is more than "nice-to-have" — it's an insurance policy, an intelligence tool and a strong competitive differentiator that's helping companies worldwide drive their businesses forward.

Oscar Alban, Principal Market Consultant
Witness is a global provider of performance optimization software and services designed to capture and retrieve, learn and train, and report and analyze customer interactions and back-office transactions to develop staff, generate revenue, reduce costs and achieve greater customer retention and loyalty. <! *************** END OF MAIN *******************************************>


---