<! ************** MAIN BODY ************************************************>

DSC Tech Library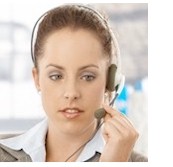 This section of our technical library presents information and documentation relating to CRM Solutions and Customer relationship management software and products. Providing customer service is vital to maintaining successful business relationships. Accurate and timely information provided in a professional manner is the key to any business and service operation. Telemation, our CRM software application, was built on this foundation. But the flexibility to change is just as important in this dynamic business environment. Telemation call center software was designed with this concept from the very beginning. That is why so many call center managers, with unique and changing requirements, have chosen and continue to use Telemation CRM software as their solution. Our Telemation CRM solution is ideally suited for call center service bureaus.



Interactive Direct Marketing Through CRM
By Rick E. Bruner, Vice President

CRM2day.com


Introduction
Businesses must pay close attention to the relatively unproven and immature tools for interactive direct marketing for two critical reasons. First, these tools have the potential to significantly improve sales and marketing performance. Second, they provide marketers the ability to anticipate and influence the way customers will buy in the future.

To maintain market leadership and learn more about new customer behavior, all organizations will have to risk experimenting with these new CRM marketing tools. This will require organizations to re-examine the traditional mix of marketing investments and find innovative ways to integrate these new tools and tactics into their current marketing approaches.

Funding these programs will require painful and risky budget reallocations. To manage this risk and justify budget shifts, marketing management must do a better job of measuring the Return on Investment (ROI) of these tools relative to all other marketing assets and demonstrate migrations in customer preferences through buying behavior analysis, tied into their backend analytical and operational CRM systems. Executives who do not invest enough resources to understand, test, and deploy these new approaches risk missing major shifts in customer buying behavior and suffering higher selling costs relative to more innovative competitors.
Direct Marketing in Transition
Direct marketing delivers against the number-one management imperative: improving customer relationships. For decades, direct marketing programs have offered better targeting, greater personalization, and more efficient use of marketing dollars. Management is finally getting the message. According to the Direct Marketing Association (DMA), spending on direct marketing has outpaced traditional brand advertising. In 1998 direct marketing expenditures totaled $162.7 billion, representing 57% of total U.S. advertising expenditures.

In the past three years, the direct marketing discipline has undergone a sea change. A wave of new technologies and tactics are providing marketers the ability to deliver highly targeted marketing programs that drive customer acquisition, retention, and penetration. Various interactive marketing tools and strategies, such as targeted Web marketing, e-mail direct marketing, and online customer behavior analysis, will mature into proven business tools by 2001. These interactive marketing technologies offer two major benefits to sales and marketing executives: 1) improved marketing economies; and 2) the ability to profit from a better understanding of customer buying behavior. As a result, businesses will allocate more marketing resources to these highly targeted and personalized direct marketing programs.

These marketing tools promise to deliver superior performance and more measurable business impact than traditional marketing. These highly targeted vehicles can return more value for the marketing dollar, because they can dramatically improve campaign response rates, reduce the costs of promotion production and delivery, and eliminate waste by focusing on the most profitable customers and prospects. Related marketing and tracking technologies will be applied to better measure the ROI and effectiveness of all aspects of traditional marketing mix. This will put greater scrutiny on investments in direct mail, telemarketing, promotion, PR, and print/broadcast advertising, creating more tangible performance hurdles to direct the reallocation of marketing budgets to new marketing tools.

Businesses that aggressively deploy interactive marketing tools and strategies will collect much more information about how their customers buy and behave. This will become the basis of competitive advantage. Marketers will use this information to better anticipate how customers will want to buy or to influence customers to buy in ways that benefit the seller. Online customer buying behavior analysis tools will generate behavioral profiles, purchase history, and demographic data about customers. This data can help them uncover and anticipate critical customer buying behavior trends that can be exploited to gain competitive advantage such as:
preferences for new electronic channels and interfaces like e-commerce, kiosks, ATM, and Web/telechannel integration;


the increased use of automated buying agents to help speed and simplify the buying process;


the increased reliance on virtual channel intermediaries and trading communities in the buying process;


the willingness to adopt fully automated replenishment technologies;


service-level needs to gauge the appetite to use virtual self-service and support capabilities;


direct marketing cross-sell and up-sell programs.
Short-Term Management Imperative
Managing the Growing Set of Interactive Direct Marketing Tools

By 2001-02, most businesses will compete on the basis of customer relationships and personalized marketing approaches. This means sales and marketing executives will have to shift budget resources into highly targeted relationship marketing programs and focus more attention to incorporating direct marketing tools and tactics into their sales and marketing mix. As more customers use the Internet and e-mail, interactive direct marketing tools and tactics will become critical marketing programs. Already, more than 50% of households with incomes greater than $50,000 are online, according to market researcher NFO Interactive.

Short-term management will indeed be challenging. Most of these tools, services, and tactics are new and poorly understood. And the technologies driving them are relatively immature. Most organizations — and their marketing agencies — will struggle to understand the large number of interactive direct marketing tools and services that have become viable in the past 18 months. Marketing leadership must first disaggregate and understand the large number of interactive direct marketing tools and tactics at their disposal. These fall into three principal categories:
Targeted Web Marketing
These tools help marketers target and influence the growing number of customers who use the Web when they shop. New targeting tools and ad management services are improving the level of targeting, effectiveness, and customer utility of Web marketing programs. These include online incentive programs, targeted Web advertising, and affiliate marketing networks. New online incentives, for example, can dramatically improve response rates. Web targeting tools and services can now pinpoint ads based on interests and geography, or in real time while customers are shopping with competitors. Affiliate marketing services help organizations expand quickly into new markets by building vast reseller networks of virtual business partners or affiliates.
E-Mail Direct Marketing
E-mail direct marketing can be much more efficient and effective than mail- and phone-based direct marketing programs. IMT Strategies' research indicates that e-mail can be 10 times more efficient than direct mail and 20 times more effective than banner advertising, and costs pennies to deliver. "Permission-based" e-mail direct marketing has evolved far beyond "spam" (unsolicited commercial e-mail) to become a targeted marketing tool that – when executed properly – can cost-effectively build customer relationships and reach out to many new prospects. Several emerging "permission-based" e-mail models maximize performance and personalization and are sensitive to privacy issues.
Online Customer Buying Behavior Analysis
These are tools and services that enable marketers to identify and react to changing customer buying behavior with greater speed and accuracy than before. Online customer behavior analysis is the "who, how, what, when, where, and why" of e-business. Today, marketers can access better information about how customers buy on the Web and powerful tools to turn that information into more personalized cross-sell and up-sell marketing programs.

These include profiling services that provide detailed information about customer purchase behavior as well as personalization and segmentation tools to analyze this behavior. For example, Amazon.com can use the customer buying behavior data it collects on its Web site to offer a travel book buyer a related book on horseback riding tours based on the level of interest that particular customer has demonstrated in riding horses and statistical correlations from other shoppers with similar interests.

Successful marketers will need a better understanding of these tools and tactics if they wish to capitalize on their tremendous potential and manage the many risks they pose. There are several pitfalls to consider. Innovators who experiment with interactive direct marketing must deal with rapid technical evolution, industry consolidation, privacy, and marketing infrastructure issues.

Hundreds of software and service companies provide interactive direct marketing services currently, and despite ongoing consolidation of the industry, the number is growing rapidly. Most of these are best-of-breed "point solutions" that stand alone and solve only part of the overall online marketing equation. These are by no means proven technologies or household- name companies. This can create problems in upgrading software, integrating with other marketing systems, and scaling marketing programs. As the industry inevitably consolidates, critical suppliers will disappear. Many will be merged into larger CRM software companies or marketing agencies, or they will go out of business.

Meanwhile, we predict governments are likely to pass more stringent customer privacy regulations in response to privacy advocates decrying irresponsible corporate handling of proliferating consumer data due to lack of management policies. Online response rates will also fall as customers become saturated with e-mail and Web marketing.
Long-Term Management Imperative
Integrating New Approaches into the Marketing Mix
The ongoing challenge to business is deciding how fast to change. To maintain market leadership, sales and marketing executives must struggle to balance the risks of experimenting with unproven marketing tools and new customer behaviors against the cost of missing out on a significant business innovation or new customer trend.

On the upside, organizations must take action now to capitalize on the potential of this new generation of highly targeted, personalized, and interactive direct marketing tools and strategies. These relatively unproven tools have the potential to significantly improve sales and marketing performance and better forecast future market behavior.

On the downside, responsible executives must not take on unnecessary risk by moving too quickly to abandon proven marketing formulas that have generated predictable sales and satisfied mainstream customers in the past.

Direct marketing leadership essentially involves finding the best possible combination of new and old marketing tools to meet the needs of current and future customer behavior to maximize sales growth. This involves trial and error. To remain competitive, organizations must move out of their "zone of comfort" and experiment to continually assess how fast customer behavior is changing and how aggressively to adopt new marketing tools.

For example, 50% of established mail catalogers are experimenting with Web commerce programs according to a recent DMA survey. Direct marketing innovation carries greater risks but can yield greater rewards. Innovators like Amazon.com, eBay, and E*Trade are rethinking entire business models, gambling on new Web marketing tools and new customer behavior to create significant customer and market value.

In the long term, successful interactive direct marketing will require a different set of management skills and disciplines. Sales and marketing leaders need to develop an understanding of which tools and tactics have demonstrated the greatest business impact in their industry and a much clearer vision of customers based on how they will most likely buy in the future.

To accomplish this, organizations must do a better job of testing the performance of new tools and tactics and segmenting customers based on current and future buying behavior. In addition, as these interactive direct marketing experiments scale to become mainstream marketing programs in 2001/02, they will create a set of operational and process challenges. Smart managers will anticipate these issues and have measures, processes, and structures in place to succeed, such as:
Building Business Impact/ROI Models
As the rules of direct marketing change, executives must develop new models for measuring marketing performance, how value is created, and return on investment. These models will be necessary to justify the reallocation of sales and marketing resources to a wider variety of increasingly targeted and sophisticated interactive direct marketing programs as well as to demonstrate their effectiveness relative to traditional marketing programs.
Mastering Customer Data Streams
Executives should plan to manage a dramatically increased volume of inbound customer responses and data. Interactive direct marketing means thousands of outbound customer touches and, therefore, higher levels of inbound responses plus far greater customer expectations for faster response with relevant content. Processing the wide variety of inbound response data and turning it into powerful marketing programs will be a critical management challenge.

When interactive direct marketing programs achieve scale, they will require real infrastructure, processes, and capacity. This will require big investments in customer relationship management systems. For example, companies will need data warehouses to organize and house this large volume of customer data. They will need enterprise marketing automation tools to turn this data into valuable relationship marketing programs. Finally, they will need to integrate their call centers with automated e-mail response management and Web-based e-care tools to manage and respond to millions of inbound e-mail and Web customer inquiries.
Defining Customer Profiles
Interactive direct marketing programs such as e-mail will grow the amount of information organizations collect about customers by an order of magnitude. META Group estimates that by 2000, more than half of large companies will have built data warehouses that exceed 500 gigabytes – this is almost double the 1998 number (31%). The variety of sources and types of data will expand as well. Companies must organize this information so it can be useful.

This will be necessary to manage the expanding number of data streams from new media (the Web, e-mail, kiosks, etc.), multiple selling channels (telemarketing, partners, direct sales, e-commerce), and online customer analysis programs (data mining, personalization, audience segmentation). Organizations will need a common centralized "master customer profile" to effectively inform online and offline marketing strategies as well as to collect market research and competitive information. This will also be necessary for clear governance over customer relationship and privacy programs. Sales and marketing executives, as the primary owners of customer relationships, must recognize – early on – the need to define this profile.
Redefining Marketing Objectives
The rate of business innovation is forcing many companies to rethink the traditional "Four Ps" of marketing (product, price, place, and promotion). Executives need to reevaluate their marketing communications, advertising, lead generation, and relationship management strategies to capitalize on the potential of powerful new interactive marketing tools.

These changes should reflect the ability of emerging interactive direct marketing tools to effect brand building (awareness, brand equity), drive sales growth (lead generation and transactions), optimize ROI and enhance customer relationships (retention and cross-sell). An investment, for instance, in targeted Web advertising generates returns in four ways: building e-brand loyalty, expanding awareness, driving online sales, and generating qualified leads for telesales, direct sales, or business partners.
Conclusion
In the future, best-in-class companies will build highly efficient CRM marketing systems tailored to the way customers will want to buy. These systems will include interactive direct marketing programs that deliver high levels of targeting.

Businesses that struggle to incorporate these leading-edge interactive direct marketing technologies into their sales and marketing mix now will learn how to improve the productivity and targeting of their sales and marketing systems. Leaders will actively anticipate change and fine-tune their sales and marketing mix as an ongoing discipline. This will involve constantly testing new tools and taking measure of changing customer buying behavior. To do so, executives must understand the wide variety of interactive direct marketing tools and tactics, test their performance, and assemble the best possible combination of new and old marketing tools to meet the needs of their customers and maximize sales growth.

<! *************** END OF MAIN *******************************************>


---