ACD Automatic Call Distribution
Predictive Dialer
Contact Center
Contact Center Software
MLM Software
Telephone Answering Service
Telesales Software Solutions
Teleservices Call Center

Marketing Directories
Marketing Leads
MLM Leads
Opt In MLM Leads
MLM Lead Lists
MLM Network Marketing Leads
MLM Lead Generation
Network Marketing Leads
Sales Leads
Sales Lead Generation

Information
Telemarketing Software
Inbound Telemareting
Telemarketing Outsourcing
Telemarketing CRM Software
Telemarketing Call Center Software
Telemarketing Telephony Software
Outbound Telemarketing Solution
Telemarketing Predictive Dialer
Telemarketing Phone Systems
Telemarketing IVR Software
Telemarketing ACD Systems
Telemarketing Linux Systems



<! ************** MAIN BODY ************************************************>

DSC Tech Library



Telemarketing Related Information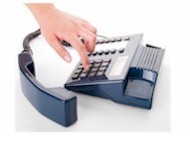 Organizations looking for outbound and inbound telemarketing services can outsource their IVR and voice broadcasting projects at our affordable telemarketing center. As designers of Interactive Voice Response IVR systems and Voice Broadcasting software, Database Systems Corp. (DSC) is uniquely positioned to manage your outsourcing programs saving your company both time and money. Because our products are created in-house, we can deliver comprehensive telemarketing services quickly -- providing you with a competitive advantage in the marketplace. Plus you will find our inbound and outbound telemarketing outsourcing services to be quite affordable.

The following is an article relating to the telemarketing industry including products and services in our business areas.
The Do Not Call Registry Hasn't Killed Telemarketing; It's Made It Smarter
By Lois Brown, Austin Logistics Inc.

On an episode of Seinfield, Jerry asks a telemarketer for his home phone number so he can call him back later. The telemarketer refuses. "So, you don't want people you don't know calling you at home?" Jerry asks rhetorically. Millions of Americans cheered his gotcha. From turning the tables to turning off the ringer, consumers have searched for years for strategies to end the ever-increasing volume of sales calls into their homes.

Last year, they got help from the Federal Trade Commission (FTC) in the form of a national Do Not Call (DNC) Registry. Today they simply enter their phone numbers into the registry and immediately terminate cold call phone sales in their homes. By April 2004, 58.8 million consumers had signed up--and millions more are expected to join them before the year is out.

In the wake of this industry sea change, many experts have predicted the end of outbound telemarketing. At first glance, it seems logical. Especially when you consider that 57 percent of U.S. consumers have already joined the DNC registry. But many experts make a compelling case for the ongoing value of outbound customer calling--albeit in a different form than it existed pre-DNC.

The fact remains that outbound customer calling is still the most powerful component, in terms of its contribution to response rate, of any of the elements in the direct response arena, according to industry experts. After all, if it hadn't been so effective, it wouldn't have been around so long--and fought for so hard by telemarketing associations. By most reports, it isn't going anywhere. For example, the Direct Marketing Association projects outbound expenditures rising from $75.6 billion estimated in 2001 to $91.4 billion in 2004 and inbound expenditures increasing from $92.4 billion to $149.1 billion. The costs are about evenly split between B2C and B2B.

What is falling by the wayside, however, is the unscrupulous, deceptive and abusive side of telemarketing (and who among us isn't happy about that?). Meanwhile, there is a marked increase in companies who not only sell over the telephone ethically but also maintain a powerful customer-centric focus. This approach is proving to boost customer satisfaction and long-term relationships, as well as long-term sales opportunities. In fact, properly planned, executed and supported, outbound telephone communication with customers can still be a vital component of a variety of well-rounded, permission-based marketing programs.
Event-Based Customer Contact
Among the new, more customer-centered activities driving allowable telephone calls to customers are event-based and trigger-based marketing program, where companies make service calls or sales pitches in response to actions taken by customers. These marketing events give companies the opportunity to contact customers who have demonstrated an interest in learning more about products or services they discovered through direct mail marketing, traditional advertising, online promotions or some other trigger.

These types of calls to customers are not only allowed under the new guidelines but also welcomed by consumers. In fact, the META Group advises companies to respond to the new stricter consumer privacy rules by increasing their efforts to engage customers and prospects when they are most receptive to receiving messages--when they contact the company for information or make requests for products and services.

Many forward-thinking call centers are already implementing strategies to incorporate this type of customer-generated calling activity into their companies' end-to-end marketing and relationship-building strategies. Frost & Sullivan recently reported that outbound calling to event-based customers is a growing component of telemarketers' integrated CRM strategies. As evidence, the research firm found that several leading call center vendors were seeing healthy growth in demand for the use of outbound dialing tools for proactive customer care campaigns.
Keys to Customer Satisfaction
While this event-triggered customer contact strategy is one of several growing avenues for companies who want to proactively, ethically and legally encourage telephone conversations with their customers, companies that truly want to make the most of the opportunity should employ intelligent calling technologies that help them optimize their valuable customer contacts.

Among the most advanced and effective customer-calling support technologies available today--yet also among the least understood--are predictive tools. Properly employed, these tools help companies achieve several important objectives, including driving inbound calling customers to the right level of service on the first call, making sure they are calling customers at the most convenient times and ensuring they are effectively coordinating their customer calling resources to maximize agent scheduling.

Here are three vital benefits companies can't afford to ignore if they want to drive their customer telephone contacts to new, more intelligent and more customer-centric levels of service:
Assess Who's Calling You. Today there are calling technologies that can identify inbound callers based on real-time customer data, tag every incoming call for appropriate service levels and route them directly to the right service, such as computerized self service or sales agents with specialized skills. The more advanced versions of this predictive functionality will also continually adjust the inbound calling levels according to callers' value as the calls come in. Because customers are better matched with the right service resources, they are happier. As a result, the contact center has a better chance of making an immediate or future sale.
Return Calls at the Optimum Time of Day. It's a 24-hour world, but people live, eat, sleep and work on their own unique schedule. Predictive technologies can identify the best time to call each event-driven customer when the person's available and most receptive.
Balance Outbound Calls to Customers. Companies don't have to lose event-based customers behind a sea of low-value customers. Instead they can create a single prioritized and balanced calling schedule for multiple centers, which will maximize available agent resources for optimum productivity. In addition, they can deploy calling strategies consistently and as intended across all call centers and dialers.


These three predictive technologies deliver high value for companies that want to continue talking to their customers over the phone--and build and retain long-term customer relationships. If a company can do a better job of interacting with event-based customers, it can significantly boost both customer relations and long-term sales potential. In an age of increasing customer pressure to reduce unwanted phone calls, a customer-focused call strategy using intelligent predictive technologies will not only help call centers stay alive--but also help them thrive.

Lois Brown is vice president of marketing at Austin Logistics Inc., headquartered in Austin, Texas. She oversees brand positioning, marketing communications and new product definition for the companies' expanding line of analytic applications for the financial services market. Austin Logistics' products and services are trusted by many of the world's largest financial services companies to dramatically increase the value of customer interactions, simplify operations and help achieve business-specific objectives in the areas of collections, risk management and customer service. To learn more about Austin Logistics' predictive customer calling technologies, visit www.austinlogistics.com. You can contact Lois Brown at lbrown@austinlogistics.com.

Aaron Malchow covers general assignments for the Business Journal.

<! *************** END OF MAIN *******************************************>


---
---