ACD Automatic Call Distribution
Predictive Dialer
Contact Center
Contact Center Software
MLM Software
Telephone Answering Service
Telesales Software Solutions
Teleservices Call Center

Marketing Directories
Marketing Leads
MLM Leads
Opt In MLM Leads
MLM Lead Lists
MLM Network Marketing Leads
MLM Lead Generation
Network Marketing Leads
Sales Leads
Sales Lead Generation

Information
Telemarketing Software
Inbound Telemareting
Telemarketing Outsourcing
Telemarketing CRM Software
Telemarketing Call Center Software
Telemarketing Telephony Software
Outbound Telemarketing Solution
Telemarketing Predictive Dialer
Telemarketing Phone Systems
Telemarketing IVR Software
Telemarketing ACD Systems
Telemarketing Linux Systems



<! ************** MAIN BODY ************************************************>

DSC Tech Library



Telemarketing Related Information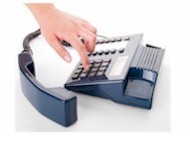 Organizations looking for outbound and inbound telemarketing services can outsource their IVR and voice broadcasting projects at our affordable telemarketing center. As designers of Interactive Voice Response IVR systems and Voice Broadcasting software, Database Systems Corp. (DSC) is uniquely positioned to manage your outsourcing programs saving your company both time and money. Because our products are created in-house, we can deliver comprehensive telemarketing services quickly -- providing you with a competitive advantage in the marketplace. Plus you will find our inbound and outbound telemarketing outsourcing services to be quite affordable.

The following is an article relating to the telemarketing industry including products and services in our business areas.
How to: Telemarket within new law restraints
From the September 26, 2003 print edition
Savvy Business Shopper

"Dialing for dollars" will get a lot more difficult with the implementation of the national Do Not Call registry on Oct. 1.

If using a telemarketing firm is part of your marketing strategy, take the time to make sure you choose one that knows what they are doing.

First, make sure you work with a telemarketing firm that understands and is fully compliant with the regulations of both the national and state-level Do Not Call lists.

Otherwise, you risk being fined up to $11,000 per violation of the national Do Not Call list. State penalties vary by state.

Telemarketing companies should be able to advise you on whether your planned telemarketing campaign is exempt from the Do Not Call legislation. Generally speaking, most for-profit companies marketing to consumers must remove the Do Not Call list numbers when developing call lists.

To ensure no problems, you also must be vigilant about the calling lists you provide telemarketers. As a business, you are allowed to contact people with whom you have had a business relationship within the last 18 months. Make sure this list is up to date so telemarketers don't inadvertently call people who last conducted business with you 24 months ago, for example.

Beyond the Do Not Call-related inquiries, ask your potential vendors other questions to evaluate their service and track record. What type of products or services do you typically sell? Who do your reps typically contact? Can you provide client references from my industry? Many firms typically specialize in marketing to a specific audience or selling a particular type of product or service.

You also want the assurance that professional salespeople will work on your behalf. What are the backgrounds of the telephone sales representatives who are making the calls? How do you train and retain you marketers?

These statistics often reflect the experience and motivation of the telephone sales representatives and the company's long-term investment in its employees.

Finally, make sure a solid tracking system is in place. What type of reporting will you provide on a weekly or monthly basis? How are leads and appointments validated?

When it comes to hiring a telemarketing firm, it's difficult to pinpoint a specific market rate. Costs depend on many factors, including the type of project, skills and expertise required of telephone sales representatives, technologies needed, and even the time and day calls are generated.

Pricing for an outbound campaign typically runs about $30 to $40 an hour, depending on the complexity of the campaign.

You also may have to pay a one-time development fee, which can range anywhere from $500 to $1,500, for script development and setup of the program. If the telemarketing company helps you obtain a list of potential clients to target, expect to pay a per phone number fee as well.

Take the time to find a quality firm to work with when planning your next phone-based marketing campaign. In spite of the recent Do Not Call legislation, telemarketing can be a good call.
Quick Tips
Hidden charges. Find out about any and all potential charges. Despite locking in a low hourly rate, you could be hit with hefty long-distance charges. All-inclusive rates avoid billing surprises.
Pay-for-performance. Be wary of pay-for-performance vendors. Customer service can be poor, and costs often exceed pay-by-the-hour counterparts.
Going global. If your telemarketing campaign requires bilingual marketers or involves making international calls, expect a significant jump in price.


Mie-Yun Lee is editorial director of BuyerZone (www.buyerzone.com), a virtual purchasing adviser for small businesses, and author of The Essential Business Buyer's Guide. Call (800) 938-0088 for more information.

<! *************** END OF MAIN *******************************************>


---
---