<! ************** MAIN BODY ************************************************>

DSC Tech Library



Telemarketing Related Information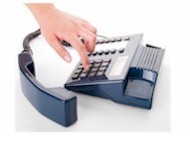 Organizations looking for outbound and inbound telemarketing services can outsource their IVR and voice broadcasting projects at our affordable telemarketing center. As designers of Interactive Voice Response IVR systems and Voice Broadcasting software, Database Systems Corp. (DSC) is uniquely positioned to manage your outsourcing programs saving your company both time and money. Because our products are created in-house, we can deliver comprehensive telemarketing services quickly -- providing you with a competitive advantage in the marketplace. Plus you will find our inbound and outbound telemarketing outsourcing services to be quite affordable.

The following is an article relating to the telemarketing industry including products and services in our business areas.
Scripting for Outbound Telemarketing
by Susan Best
November, 2002


Outbound telemarketing has evolved over the last 20 years. An industry that in the early days made telephone calls to an untargeted audience with very simple offers now has become a powerful direct marketing medium capable of reaching a highly modeled prospect list with very complex offers. Scripting is one of the major tools for controlling a telemarketing program. Whether the script is for a consumer or business-to-business program, the key elements will be the same. You will only have about 15 seconds to grab the attention of the prospect when calling, so it is essential to match the proper script type to the prospect.
Telemarketing scripts give telemarketers the ability to guide every stage of each call into a logical and compelling order, enabling telemarketers to anticipate what will happen during the call and providing rebuttals for handling any contingency.
There are three types of scripts:
· Outline script: Used by experienced telemarketers as a guide with specific topics to cover during the call.
· Dialogue guide: A more highly developed tool to track each step of the call.
· Verbatim scripts: Used by less experienced telemarketers and or when, for legal reasons, the script must be read word for word.
Choosing the right type of script depends on a number of factors:
· The difficulty of the call: Is this a sales call, appointment, up-sell/cross-sell, survey, or customer service call?
· Relationship: Is this a cold call, response to an inquiry, or current customer call?
· Product vs. service: Is this a high ticket or low-ticket sale? Generally the higher the price of a product or service, the more detailed the script should be.
· Prospect audience: Do you have name recognition or a relationship with the prospect? Do you have the endorsement of a third party? Is this a cold call?
· Skill of agent: Determining the answers to the above questions will determine the level of experience of the telemarketers needed for a given program. It is wise to have a core of experienced telemarketers to start your program and then add less experienced staff once the program has had an opportunity to test the offer, list and script.
The public has been exposed to telemarketing calls for many years and has learned many evasive tactics to avoid listening to an offer. That is why scripting is so important when contacting your prospect. Know who your prospect is and you will be better prepared to make the appropriate offer to the right audience. Using skilled agents who are better able to carry on a conversation with the prospect, deploy effective rebuttals, and keep control of the call are necessary for the success of an outbound telemarketing campaign.
With the use of automated scripting, you will have the ability to use complex scripting that incorporates branching logic when collecting information. The idea is to quickly have the ability to get to the proper responses and maintain a smooth level of dialog between the telemarketer and the prospect.
Whether you use automated scripting or paper scripts, the most important thing to remember is to sound conversational and not scripted, keeping your message short and uncomplicated, while maintaining control of the call.
Depending on the product or service you are calling about, remember that there are laws and rules that govern the industry. Make sure that your scripts are following the legal language when indicated. For example, if you are selling insurance products, you may be required to build certain language into the scripts in the form of a disclosure. If you are recording any part of the call, you must state so in the script. These and many other rules could apply to your outbound program, so it is your responsibility to research the laws in every state where you operate.
Sue Best has more than 15 years of call center experience and is the founder of Best Associates, a call center consulting firm.

She has successfully implemented many direct response programs of Fortune 500 organizations.

One of her areas of specialties is scripting; Sue can be reached at sbest1967@aol.com.


<! *************** END OF MAIN *******************************************>


---
---