ACD Automatic Call Distribution
Predictive Dialer
Contact Center
Contact Center Software
MLM Software
Telephone Answering Service
Telesales Software Solutions
Teleservices Call Center

Marketing Directories
Marketing Leads
MLM Leads
Opt In MLM Leads
MLM Lead Lists
MLM Network Marketing Leads
MLM Lead Generation
Network Marketing Leads
Sales Leads
Sales Lead Generation

Information
Telemarketing Services
Telemarketing Software
Inbound Telemareting
Telemarketing Outsourcing
Telemarketing CRM Software
Telemarketing Call Center Software
Telemarketing Telephony Software
Outbound Telemarketing Solution
Telemarketing Predictive Dialer
Telemarketing Phone Systems
Telemarketing IVR Software
Telemarketing ACD Systems
Telemarketing Linux Systems



<! ************** MAIN BODY ************************************************>

DSC Tech Library



Telemarketing Related Information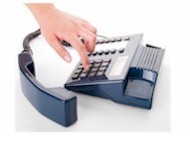 Organizations looking for outbound and inbound telemarketing services can outsource their IVR and voice broadcasting projects at our affordable telemarketing center. As designers of Interactive Voice Response IVR systems and Voice Broadcasting software, Database Systems Corp. (DSC) is uniquely positioned to manage your outsourcing programs saving your company both time and money. Because our products are created in-house, we can deliver comprehensive telemarketing services quickly -- providing you with a competitive advantage in the marketplace. Plus you will find our inbound and outbound telemarketing outsourcing services to be quite affordable.

The following is an article relating to the telemarketing industry including products and services in our business areas.
Shopping for a Telemarketing Service
Boost your business through phone sales.
September 10, 2001
By Mie-Yun Lee, BuyerZone.com


Introduction
Telemarketing services make or receive large numbers of calls on a company's behalf. These services can be a cost-effective alternative to creating an in-house telemarketing group.

Telemarketing services can be broken into two major categories: inbound and outbound.

Inbound services provide customer support and product information for consumers who call a firm. Outbound services, on the other hand, provide telephone sales representatives (TSR) who call potential clients with product information and sales pitches.

This guide is designed to give you the facts you need to evaluate and choose a telemarketing service for your business. The various sections are listed in the box above. You can choose to read this guide from beginning to end, or jump directly to a section of interest.
Reasons To Outsource
Setting up a telemarketing service is not easy. To begin with, a large amount of capital expenditure for items such as phone lines, furniture, floor space, computers, and client databases is needed to set up a full-fledged call center. In addition, you will need to go through the effort of hiring and training telephone sales representatives and a management staff.

For companies that do not have a long-term need for a telemarketing service, outsourcing makes economic sense. Telemarketing services already have the hardware, manpower, and expertise, and economies of scale often allow them to operate at a much lower cost than companies that set up their own in-house operations. Finally, since dedicated telemarketing firms have years of experience, they can help select, design, and test calling lists and scripts.
Choosing A Service
When considering a telemarketing firm, first outline your goals for the campaign and your expectations of the firm. You will want to choose a firm with experience in your industry and in similar campaigns. Speak to references who have worked with the telemarketing firm in the past, and make certain that the firm has all the technology and expertise that you require.

The quality of your telemarketing representatives is also tremendously important. Learn about the telemarketing firm's minimum requirements for hiring a TSR. Inquire about the turnover rate and the firm's payment structure. These statistics often reflect the experience and motivation of the TSRs and the company's long-term investment in its employees.

Since most customers assume they are in contact with your company when they reach a TSR, you need to be confident that the philosophy and image of the TSRs are consistent with your own. To check the image the firm conveys, visit the phone centers and monitor actual phone conversations on an unannounced basis.

Finally, make sure your account receives the personal attention it deserves. This means that a large company with strict minimum work order requirements may not be the most suitable choice for you. You should make sure you are a large enough account that TSRs are knowledgeable about your company and your products or services.
Telemarketing Success
The success of a telemarketing campaign is dependent on many factors. The selling script, the time of the day when calls are generated, the personality of the TSRs, and the list of potential prospects can all influence the outcome of a campaign.

Get a free quote on telemarketing services at BuyerZone.com.

Often, scripts that direct the TSRs to push for a sale within the first 30 seconds of the conversation tend to result in fruitless calling. Additionally, a too "selective" or too "inclusive" prospect list may yield lower results than expected. Finally, changing the time or the day when calls are made can alter the outcome of the campaign. While a successful sales campaign may often be preceded by failures, your telemarketing firm should be flexible with and receptive to any changes you suggest.
Pricing
When it comes to hiring a telemarketing firm, it is difficult to pinpoint a specific market rate. Costs depend on a myriad of factors, including the type of project, skills and expertise required of TSRs, technologies needed, and even the time and day calls are generated.

Many large telemarketing firms require a minimum work order. These minimum orders can range from 1,000 to 10,000 person hours per project. Most firms charge an hourly rate and bill by the actual time spent on calls. As the number of hours increases, the cost per hour drops. Overall, the number of calls received or generated determines the actual amount of the bill.

The payroll structure of your telemarketer also affects the bill. For companies that do not offer commissions to TSRs, you can expect the base hourly charge to be relatively high. Companies that do pay commission charge relatively less per hour. Depending on the cost of your product and the base salary of TSRs working on your project, commission charges may range from as little as 1% to as high as 10% of the revenue generated.
Special Tips
It can be helpful to work with a firm that pays commissions if you are looking for a firm to sell your company's offerings. Commissions can be more motivating to TSRs than a guaranteed hourly rate.

<! *************** END OF MAIN *******************************************>


---
---