ACD Automatic Call Distribution
Predictive Dialer
Contact Center
Contact Center Software
MLM Software
Telephone Answering Service
Telesales Software Solutions
Teleservices Call Center

Marketing Directories
Marketing Leads
MLM Leads
Opt In MLM Leads
MLM Lead Lists
MLM Network Marketing Leads
MLM Lead Generation
Network Marketing Leads
Sales Leads
Sales Lead Generation

Information
Telemarketing Software
Inbound Telemareting
Telemarketing Outsourcing
Telemarketing CRM Software
Telemarketing Call Center Software
Telemarketing Telephony Software
Outbound Telemarketing Solution
Telemarketing Predictive Dialer
Telemarketing Phone Systems
Telemarketing IVR Software
Telemarketing ACD Systems
Telemarketing Linux Systems



<! ************** MAIN BODY ************************************************>

DSC Tech Library



Telemarketing Related Information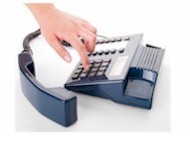 Organizations looking for outbound and inbound telemarketing services can outsource their IVR and voice broadcasting projects at our affordable telemarketing center. As designers of Interactive Voice Response IVR systems and Voice Broadcasting software, Database Systems Corp. (DSC) is uniquely positioned to manage your outsourcing programs saving your company both time and money. Because our products are created in-house, we can deliver comprehensive telemarketing services quickly -- providing you with a competitive advantage in the marketplace. Plus you will find our inbound and outbound telemarketing outsourcing services to be quite affordable.

The following is an article relating to the telemarketing industry including products and services in our business areas.
FTC Expands Telemarketing Rules
Dateline: 12/19/02

The Federal Trade Commission has announced additions to its telemarketing rules designed to further enhance the nationwide "do not call" registry announced in January.

A series of new enhancements to the Telemarketing Sales Rule (TSR) include provisions that will:
crack down on unauthorized billing by telemarketers;
impose tight new restrictions on the practice of "call abandonment" - where consumers answer the phone, only to hear silence, or "dead air;" and
require telemarketers to transmit Caller-ID information, so that consumers who subscribe to Caller-ID services will know who is calling.
Telemarketers can be charged up to $11,000 per call made in violation of the new rules.

While the above rules take effect immediately, completion of the "do not call" registry will require additional time. Information about the TSR amendments and the "do not call" registry is available at http://www.ftc.gov/donotcall. FTC hopes the registry will be ready to begin accepting consumer registrations about four months after funding is approval by Congress. Approximately two months after the completion of the phased-in registration, telemarketers will be able to access the registry to "scrub" their call lists so that they can avoid calling consumers on the registry. A month after that, the Commission will begin enforcing the "do not call" registry provisions. Registration will be good for five years, or until the consumer changes his or her phone number or moves.

"These amendments redefine the nature of telemarketing for both consumers and businesses," said FTC Chairman Timothy J. Muris. "They protect consumers' privacy, give them a choice about whether to receive most telemarketing calls, and provide enhanced protections against fraudulent telemarketers. Soon, signing up for the national "do not call" registry will be just a mouse click or toll-free call away."
The National "Do Not Call" Registry
Using the "do not call" registry, consumers will be able to stop most unwanted telemarketing calls by making just one request per phone number to the Commission, either via the Internet on a dedicated Web site or by calling a toll-free number.

There will be no charge to consumers to register their phone number with the FTC's national "do not call" registry. Telemarketers will, however, be required to pay for access to the names on the list, and will have to "scrub" their calling lists every three months to remove any consumers' telephone numbers that are included in the new registry.
Billing Authorization Provisions
Under the new rules, telemarketers will be prohibited from requesting consumers' account numbers, expect for purposes of actually processing a payment for goods or services (or a charitable contribution) as approved by the consumer

Additionally, in every telemarketing transaction, the amended Rule bans unauthorized billing, prohibiting telemarketers from processing any billing information for payment without the express informed consent of the customer or donor. It also specifies exactly how express informed consent must be obtained whenever a telemarketer: 1) has the ability to charge the consumer's account without the consumer divulging his or her account number, and 2) the offer the telemarketer is promoting involves a so-called "free-to-pay conversion" feature - where there is a free trial period after which the consumer automatically incurs charges, unless he or she takes affirmative action to cancel. In such a scenario, the telemarketer must: obtain the consumer's express agreement to be charged, and to be charged using a particular account number; elicit from the consumer at least the last four digits of the account number to be charged; and make and maintain an audio recording of the entire telemarketing transaction.

The amended Rule broadly requires disclosure of all material terms of any offer that involves a free trial period after which the consumer automatically incurs charges, unless he or she takes affirmative action to cancel. The Rule also prohibits specific misrepresentations in connection with such offers.

The amended TSR also tightens the existing provisions governing transactions where a novel or unfamiliar payment method is used - such as "demand drafts" (or "phone checks" - where a consumer's checking account is debited based only on the consumer's disclosure of the account number, not on writing a check), or charges to an existing mortgage account, or a utility account. The amended Rule specifies the information that telemarketers must disclose to ensure that consumers have given their "express verifiable authorization" to incur charges using such novel payment methods. These provisions apply for any payment method other than credit cards subject to the Fair Credit Billing Act or debit cards subject to the Electronic Funds Transfer Act.
Call Abandonment Rule
When you answer a call from a telemarketer, only to hear "dead air," rather than a voice, that is "call abandonment." Such calls typically occur when telemarketers use "predictive dialers" or other automatic dialing software to call many consumers at once. The "dead air" actually results from calls that are abandoned because there are not enough sales representatives available to talk to every consumer who answers the phone.

Call abandonment, except under a very specific and limited set of rules, violates the new rules.
Caller-ID Rule
The new rule requires telemarketers to transmit their telephone number to a consumer's Caller-ID service. Further, if the telemarketer's carrier makes it possible to transmit the calling company's name, the telemarketer will have to transmit this information as well. This will help consumers to know exactly who is calling and to protect their own privacy. It will also increase telemarketers' accountability, and aid law enforcement in identifying companies violating the "do not call" and other provisions of the rules.

When sending this information, the telemarketer will be allowed to substitute the name and customer or donor service number of the seller or charitable organization on behalf of which the call is being placed.

Since they may need to install new equipment, telemarketers will have 12 months to come into compliance with each of the new requirements related to Caller-ID.

<! *************** END OF MAIN *******************************************>


---
---