ACD Automatic Call Distribution
Predictive Dialer
Contact Center
Contact Center Software
MLM Software
Telephone Answering Service
Telesales Software Solutions
Teleservices Call Center

Marketing Directories
Marketing Leads
MLM Leads
Opt In MLM Leads
MLM Lead Lists
MLM Network Marketing Leads
MLM Lead Generation
Network Marketing Leads
Sales Leads
Sales Lead Generation

Information
Telemarketing Software
Inbound Telemareting
Telemarketing Outsourcing
Telemarketing CRM Software
Telemarketing Call Center Software
Telemarketing Telephony Software
Outbound Telemarketing Solution
Telemarketing Predictive Dialer
Telemarketing Phone Systems
Telemarketing IVR Software
Telemarketing ACD Systems
Telemarketing Linux Systems



<! ************** MAIN BODY ************************************************>

DSC Tech Library



Telemarketing Related Information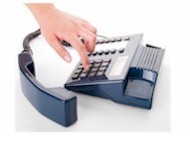 Organizations looking for outbound and inbound telemarketing services can outsource their IVR and voice broadcasting projects at our affordable telemarketing center. As designers of Interactive Voice Response IVR systems and Voice Broadcasting software, Database Systems Corp. (DSC) is uniquely positioned to manage your outsourcing programs saving your company both time and money. Because our products are created in-house, we can deliver comprehensive telemarketing services quickly -- providing you with a competitive advantage in the marketplace. Plus you will find our inbound and outbound telemarketing outsourcing services to be quite affordable.

The following is an article relating to the telemarketing industry including products and services in our business areas.
Telemarketing Sales Rules
from dmaconsumers.org


The Telemarketing Sales Rule
The Telemarketing Sales Rule, which has been in effect since December 31, 1995, enforces a law Congress passed to fight fraudulent activities carried out by telephone. Companies that violate the Rule may be subject to fines of $10,000 per violation, if the FTC takes action against them. The FTC defines telemarketing as any plan, program or campaign to sell goods or services over the telephone. The FTC's Telemarketing Sales Rule prohibits misrepresentations and requires telemarketers to give you certain disclosures. It also gives you the power to stop unwanted telemarketing calls. (There is some overlap with this Rule and the FCC's rules, described later.)
Your Rights
---
The Rule requires specific disclosures.
For outbound calls, the following prompt (before any sales pitch is given) clear and conspicuous oral disclosures:
The seller's identity;
That the purpose of the call is to sell;
The nature of the goods or services offered;
That no payment or purchase is necessary to win if a prize promotion is offered.
For all transactions, whether they involve inbound or outbound calls, the following clear and conspicuous written or oral disclosures:
The cost and quantity of the goods or services offered;
Any material restrictions, limitations, or conditions;
Any "no-refund" policy; if a refund policy is mentioned, the material terms and conditions of the refund policy must be disclosed;
Prize promotion disclosures: the odds of winning, or if the odds can't be calculated, the factors that determine the odds; that no purchase/no payment is necessary to win; a statement of no purchase/no payment method of entry; and any material restrictions or limitations on any offered prize.
A telemarketer cannot:
Call again once you've asked them not to;
Call you before 8:00 a.m. or after 9:00 p.m.;
Withdraw money from your checking account without your express, verifiable authorization;
Misrepresent the offer or the goods or services offered or make any false statement to get you to pay, no matter what method of payment you use;
Seek payment for credit repair, recovery room or advance fee loan/credit services until these services have been delivered.
Exceptions to the Rule
---
The Rule does not cover the following situations:
Calls placed by consumers in response to general media advertising if the advertising does not relate to: investment opportunities; credit repair services; recovery services; or loans or other extensions of credit, the granting of which is represented to be guaranteed or highly likely;
Calls placed by consumers in response to direct mail advertising if the advertising discloses all the material information required by the Rule;
Catalog sales;
Calls initiated by the consumer that are not made in response to any solicitation;
Calls involving sales that are not completed, and payment (or authorization of payment) is not required, until after a face-to-face sales presentation;
Calls seeking charitable donations but not soliciting a purchase of goods or services;
Business-to-business calls (unless nondurable office or cleaning supplies are being offered);
Sales of pay-per-call services and sales of franchises.


<! *************** END OF MAIN *******************************************>


---
---