ACD Automatic Call Distribution
Predictive Dialer
Contact Center
Contact Center Software
MLM Software
Telephone Answering Service
Telesales Software Solutions
Teleservices Call Center

Marketing Directories
Marketing Leads
MLM Leads
Opt In MLM Leads
MLM Lead Lists
MLM Network Marketing Leads
MLM Lead Generation
Network Marketing Leads
Sales Leads
Sales Lead Generation

Information
Telemarketing Software
Inbound Telemareting
Telemarketing Outsourcing
Telemarketing CRM Software
Telemarketing Call Center Software
Telemarketing Telephony Software
Outbound Telemarketing Solution
Telemarketing Predictive Dialer
Telemarketing Phone Systems
Telemarketing IVR Software
Telemarketing ACD Systems
Telemarketing Linux Systems



<! ************** MAIN BODY ************************************************>

DSC Tech Library



Telemarketing Services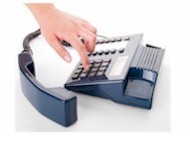 Organizations looking for outbound and inbound telemarketing services can outsource their IVR and voice broadcasting projects at our affordable telemarketing center. As designers of Interactive Voice Response IVR systems and Voice Broadcasting software, Database Systems Corp. (DSC) is uniquely positioned to manage your outsourcing programs saving your company both time and money. Because our products are created in-house, we can deliver comprehensive telemarketing services quickly -- providing you with a competitive advantage in the marketplace. Plus you will find our inbound and outbound telemarketing outsourcing services to be quite affordable.

The following is an article relating to the telemarketing industry including products and services in our business areas.
The Great Telemarketing Reallocation Rush of 2003
December 17, 2003
by W. Michael King, Grizzard Performance Group

Today's telemarketing reallocation rush bears a striking resemblance to the California Gold Rush in 1849, when thousands scrambled madly across the country to strike it rich.

As the dust begins to settle from the 60 million consumers already signed up for the Federal Trade Commission's national Do Not Call List, consumer marketers are scrambling to reallocate outbound telemarketing funds to other media, lest they lose customer acquisition momentum and revenue – or the funds next year to other money-hungry corporate departments such as IT or the Holiday Party committee. Will these consumer marketers strike it rich by panning for like results in new territory?

While the reallocation options may seem cut and dried, general media such as TV, radio, billboards, and print advertising will never be a substitute for the accountability of direct marketing to reach qualified prospects one-on-one. Direct mail and e-mail are the only other direct-response mediums that can target consumers as precisely and effectively. And for the most part, direct mail is king to the issues marketers face with the quality of compiled e-mail lists and the backlash from spam.

But the dilemma is more than a simple process of media elimination. Telemarketing did not become the number one direct-response medium, based on annual expenditures, by accident. For many companies, telemarketing delivers – when compared one-on-one with other direct response media including direct mail – a lower cost per contact, lower cost per lead, lower cost per conversion, lower cost per sale and/or renewal. So, any reallocation also shifts return on marketing investment (R.O.M.I.). And that alters gross profit, which affects income statements and ultimately, to the consternation of CFOs, earnings reports and forecasts.

With today's state of the economy, corporate earnings, and employment outlook, many marketers feel like they're already navigating hostile territory. Yet this seemingly simple and harmless reallocation of marketing funds could potentially turn out to be a fiscal powder keg silently burning under corporate cloaks. If and when it explodes, the prevailing burn will be felt across the corporation – not just in marketing – and marketers will have the increased burden of explaining to management the strategy behind the reallocation.

Smart marketers will have preempted potential accusations by making management aware of the potential outcome of such shifts in strategy well in advance. The key to success for these marketers and their companies will be ensuring there is a proper allocation of resources to support a revised plan – a strategy built around a new paradigm in which the cost-effectiveness of telemarketing is substituted for potentially more costly, direct response mediums and offers – at least in the short-term.

So what's a consumer marketer facing telemarketing reallocation to do? Learn from the mistakes of your pioneer ancestors.

First, don't rush out and start pushing the wheelbarrow to California willy-nilly. Most of the gold is below the surface and can only be mined by thoughtful analysis and careful mining. Some of the most successful corporate direct marketing plans are based on integrated programs leveraging several mediums working synergistically.

So, chances are companies utilizing outbound telemarketing are also incorporating direct mail, among other media. Therefore, some historical data exists on R.O.M.I. by medium for analysis in developing revised strategies and financial forecasts. Granted, the R.O.M.I. will probably change after strategic and fiscal reallocations, but it's a valuable start.

Second, take into consideration all of the competition joining you on the trail. Businesses that have enjoyed high utilization of outbound telemarketing will also be moving marketing funds into direct mail, targeting many of your same prospects with a collective combination of more direct mail containing more bells and whistles.

So how do you strike gold? Concentrate on the creative product and offer being used to command your customers' attention. Now may be the time to really break the mold and stand out in testing against your control.

For instance, it might be time to test a larger envelope format or multidimensional mailing versus a more standard package such as a postcard or # 10 envelope. Or, test a new premium (or retest a previous one) tied to your call to action.

Third, the Reallocation Rush today – like 1849 – should be viewed as a once-in-a-lifetime opportunity – an opportunity to build greater customer loyalty and increased profits. How? By engaging all prospective customers in dialog and asking how they prefer to receive information about your products and services: in person, in-store, e-mail, direct mail, and yes, even phone calls. Just make sure you always honor those requests. By more closely matching consumer preference with company practice, R.O.M.I. stands a much better chance of being optimized.

Finally, in the truest sense of prospecting, the most important six words in the direct marketing industry apply now, as always – test, test, test, analyze, analyze, analyze. The more qualified territory you cover, the better your chances of banking results.
About the author
Michael King is Group Vice President and Creative Director of the Grizzard Performance Group, and offers 20 years of direct marketing experience from both client and agency perspectives. King is a member of the Direct Marketing Association, a member and past officer of the American Marketing Association Atlanta Chapter, and a founding member and advisory board member of the Association of Accounting Marketing Executives. He can be reached at Michael.King@grizzard.com

<! *************** END OF MAIN *******************************************>


---
---