Call Center Company
Call Center Solutions
Call Center Equipment
Call Center Monitoring System
Call Center Simulation
Call Center IVR Simulation
Predictive Dialer Simulation
Voice Broadcast Simulation

Information
Financial Services Call Centers
Contact Center Software
Call Center Software
Customer Contact Center Technology
Call Center Solutions
Telemarketing Software
Linux Call Center
Call Center Technology
Telemarketing CRM
Call Center Autodialer
Call Center CTI
Inbound Call Center
Outbound Call Center
Call Center Outsourcing
Call Center Services
Call Center Development
Contact Center
Contact Management Center
Call Center CRM

DSC Tech Library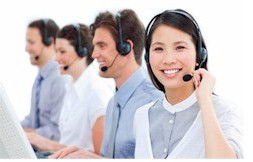 This section of our technical library presents information and documentation relating to Call Center technology and Best Practices plus software and products. Since the Company's inception in 1978, DSC has specialized in the development of communications software and systems. Beginning with our CRM and call center applications, DSC has developed computer telephony integration software and PC based phone systems. These products have been developed to run on a wide variety of telecom computer systems and environments.

The following article presents product or service information relating to call centers and customer service help desks.


---
<! ************** Beginning Of Main ************************>
Satisfaction Difficult For Financial Service Groups
---


The following is an extract from the article "Financial Services Struggle with Satisfaction" by Kimberly Hill from CRM Daily:

"Despite all the emphasis on alternative channels and self-service in recent years, financial services organizations still are struggling to find the right balance between cost savings and customer satisfaction . Improving the customer experience -- a customer's satisfaction with a contact, that is -- ranks high on the list of many organizations, according to data collected by Forrester Research.

Of the North American financial services companies with revenue of US$500 million or more surveyed by Forrester, a whopping 74 percent said that increasing the degree to which customers feel that interactions meet their needs would be "critical" this year.
Web Interactions Rarely Satisfy
Service delivered by a live human being continues to satisfy customers best, found Forrester. Nearly 80 percent of those surveyed reported that call center reps "almost always" met the needs of the customers they served.

Only 37 percent of respondents could make that same claim for the phone self-service channel. Speech recognition technology may be changing the typically high frustration level experienced by customers interacting with interactive voice response (IVR) systems, but problems remain, Forrester's Moira Dorsey told CRM Daily.

Even worse, respondents reported that only 26 percent of e-mail interactions met the needs of their customers, and only 20 percent of Web interactions were satisfactory....."
---

To view the entire article, visit www.crmdaily.com. <! ***************** End Of Page ****************>


---




<! *************** END OF MAIN *******************************************>
CRM Call Center Software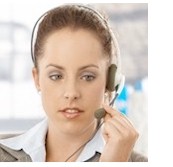 Database Systems Corp. (DSC) has been providing CRM Customer Relationship Management solutions to businesses and organizations for 2 decades. TELEMATION is a Customer Relationship Management (CRM) application employed in a wide variety of organizations including contact centers, help desks, customer service centers, service bureaus, reservation centers and corporate call centers. The package has extensive CTI features and is fully integrated with our PACER phone system. TELEMATION operates on Linux, Unix or Windows servers. Software programmers can develop call center applications quickly using the robost features found in the Telemation toolkit.



Call Center Phone System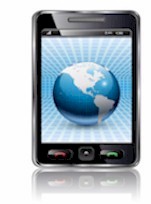 The PACER is a call center phone system that handles inbound and outbound calls for a wide range of contact centers. Calls are either initiated by the phone system or accepted from the outside and distributed in an intelligent fashion to your service agents. The PACER includes ACD and IVR components, plus call recording capability. Using industry standard components, the PACER phone system has features and functions that can only be found in large scale PBX's, but at a fraction of the cost. And the PACER has predictive dialing capability that cannot be found in most of these larger phone systems. The PACER phone system can connect calls to your employees working at home or in a local or remote office. The PACER communicates with applications written on Unix, Linux, or PC servers over a LAN. For a complete product presentation, download our PACER demo.



---