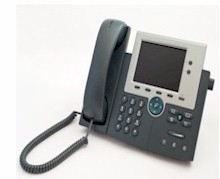 Database Systems Corp. provides the technology necessary to broadcast telecom product and service information to your customers and prospects. New wireless and cell phone programs can now be promoted to a much broader market using our voice broadcasting service. Professional messages can be played to prospective customers identifying your service and an option can be provided to "Press 1...." to contact one of your operators who are standing by awaiting their call. An individual can request additional information, leave a message, talk to one of your agents, or simply decline the service. A different message can be left on an answering machine.

Information about telecommunications products and services can be easily provided to callers using our interactive voice response systems. Using our 800 number service, callers have access to any information that you chose to make available and our technology displays search results from networked databases as well as from the internet.

Database Systems Corp. provides interactive voice response IVR services and Voice Broadcasting services to a wide variety of companies and organizations. EasyIVR.com is our primary website for this service division of DSC.
Telecom Phone Applications and Features
Cell Phone Sales
Cable Service
Voice Mail Messages
Answering Machine

Phone Upgrade Options
Wireless Service Plans
Disruption of Services
800# Customer Service

Long Distance Service
Low Cost Internet Access
High Speed Internet Access
24 x 7 Answering Service
<! a HREF="" > AT&T Wireless Network Control Center
AT&T WNCC uses our voice broadcasting center with XML Push to notify internal personnel whenever a network outage occurs (i.e Routers, TDMAs, GSMs, and general cellular infrastructure). Personnel receive up to three different notifications - when a unit fails, an interim update, and when the unit returns to operation. A dynamic message is created (text to wav) by WNCC which identifies the specific region where the outage occurred along with a list of who to call.


<! a HREF="" > Avaya
Avaya is a global leader in communication systems, applications and services. Avaya designs, builds, deploys and manages networks for enterprises. Avaya utilizes voice broadcasting services and facilities at Database Systems Corp. to contact customers and clients who are slow in paying.


<! a HREF="" > Blue Casa
Blue Casa provides quality home telephone services to customers throughout the state of California. Blue Casa currently utilizes Voice Broadcasting to provide late payment notices to specific customers. The application also provides a press through option that enables the customer to transfer and speak with either an English or Spanish speaking representative.


<! a HREF="" > Choice Wireless Inc.
Company launched a new wireless service using voice broadcasting. Contacted prospects in specific geographic area offering a free digital cell phone with a minimum subscription to their service.


<! a HREF="" > Connected Wireless Solutions
Connected Wireless Solutions provides wireless phone and message services principally to businesses. Messages can be sent to several people at once. In some cases, sending a written message makes more sense than leaving a voicemail. Also, text messaging serves as a very useful way of storing information such as directions and important phone numbers. Connected Wireless Solutions utilizes our voice broadcasting services to contact businesses offering specials.


<! a HREF="" > Cox Radio
Cox Radio, Inc. is the third-largest radio broadcasting company in the United States. Cox Radio will utilize analog Voice Broadcasting and IVR technology to conduct surveys and obtain responses from radio listeners in the Atlanta market.


<! a HREF="" > First Step Ltd.
First Step Ltd. is a direct marketing organization located in Butte, MT. First Step utilizes the Pacer phone system along with Telemation CRM software to perform predictive and forced preview dialing. This call center focuses on the direct marketing of a robust product line of household wares.


<! a HREF="" > International Teleservices
International Teleservices Inc is a New Jersey based company specializing in advertising through incentive based marketing programs. International Teleservices Inc utilizes Interactive Voice Response to allow potential users to listen to a one-minute advertisement in order to receive 10 minutes of free long distance time.


<! a HREF="" > Nature's Sunshine Products
Nature's Sunshine Products is a world leader in herbs and health supplements. Nature's Sunshine Products currently utilized Voice Broadcasting in order to deliver a pre-recorded message to their Spanish-speaking customers.


<! a HREF="" > New Direction Workshops Inc
Located in Yuma, AZ, New Directions Workshops Inc is a direct marketing company that focuses on selling assorted household goods. The Pacer phone system along with Telemation CRM software is used to perform predictive and forced preview dialing for an 8-person call center.


<! a HREF="" > NewRoads Telecom
Newroads is an integrated communications provider which brings a simple package of voice and data communications. The Newroads network is based upon a highly reliable ATM network. This network is engineered to the highest level of reliability and performance. Newroads utilizes our voice broadcasting outsourcing center to contact slow pay customers.


<! a HREF="" > Pacific Centrex Services
Pacific Centrex Services is a California based company that offers customers a wide array of telecommunications services including local and long distance dialing, voice mail, travel cards, internet access, and unlimited messaging. PCS currently utilizes Voice Broadcasting to contact customers about account details.


<! a HREF="" > Triad Communication
Triad is a communication operations agency that specializes in planning, coordinating, and managing the execution of marketing and public affairs communication programs. Triad is currently utilizing our Interactive Voice Response service to provide their customers with important updates regarding product information via a toll free number.


<! a HREF="" > Verizon Wireless Call Center Operation
Call center focuses on the sales and service of its mobile phones. Inbound center accepting calls from throughout the country adding new customers and providing upgrades to existing clients.


<! a HREF="" > Verizon Wireless Store Locator
Verizon Wireless utilizes our store locator service to help its customers find the nearest Verizon store. Prospective clients call an 800 number published by Verizon and the calls are answered using our interactive voice response IVR system and call center phone system. Callers are prompted to enter a zip code and our dealer locator software identifies the nearest Verizon store and transfers the caller to a Verizon company representative. Alternatively, the caller can leave a voice message on our phone system which is automatically transmitted in real time to the nearest Verizon center.