Customer Care Software
CRM Applications
Survey Calls
Inbound Telemarketing Outbound Telemarketing
CRM Software Features
Voice Broadcasting
IVR Outsourcing
Information
Contact Management Solutions
CRM Solutions
CRM Services
Windows CRM Solutions
CRM Software
Remote Agent CRM
CRM Vendor
CRM and IVR
Telemarketing Software
Direct Response Marketing
Direct Marketing Software
Computer Telephony CRM
Customer Care Center
Customer Service Software
Contact Center Software
Customer Support Software
Linux CRM SOftware
Customer Relationship Management
Telemarketing CRM
Call Center CRM
Virtual Call Center CRM
CRM Application Software
Software CRM Solution
CRM and CTI
Automated CRM Solution
CRM and Computer Telephony
Unix CRM Software
Customer Information Management
Computer Telephony CRM
Call Center Software
Contact Management Software
CRM Software Features



<! ************** MAIN BODY ************************************************>

DSC Tech Library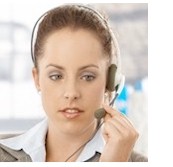 This section of our technical library presents information and documentation relating to CRM Applications and Customer relationship management software and products. Providing customer service is vital to maintaining successful business relationships. Accurate and timely information provided in a professional manner is the key to any business and service operation. Telemation, our CRM software application, was built on this foundation. But the flexibility to change is just as important in this dynamic business environment. Telemation call center software was designed with this concept from the very beginning. That is why so many call center managers, with unique and changing requirements, have chosen and continue to use Telemation CRM software as their solution. Our Telemation CRM solution is ideally suited for call center service bureaus.



How Can You Guarantee ROI on CRM?
Touchtone Corporation

Take care of customers, so they keep coming back for more!

"Information is power!" We've all heard the phrase. But all too often it falls on deaf ears. Information? Big deal! I don't get it!

I always tell people, the key is knowing what to do with the information. When I was a salesperson, I learned the "solution selling" method from an ex-Xerox salesperson. I can tell you that there is tremendous power in asking the right questions of a prospect or customer, or any acquaintance for that matter. The more you are able to step out of the role of telling people how great you and your product are, the more you will uncover opportunities. However, the skills of asking the right questions are learned.

Training is needed to get the information you need and then to use that information. All of the information you have now, and have the potential to collect about your customers and prospects has tremendous value for winning and keeping business. And we're not just talking about "How are we doing?" questions about their satisfaction with your products or service.

You need to know who the competition is, and what products you sell that they are buying from others. Is there cross-sell or up-sell potential? Are they having any problems with products from another vendor that you can help solve? What are their frustrations and problems, and can you help resolve them? What did they lat order from you? Why were you chosen as a vendor? What is the customer's current credit status?

If your organization is functioning without a way for all of your employees to understand your customers better, then you are living in a 1970s world. Even in the 90s, when I was working in a sales position for a multi-billion dollar manufacturer, I had no way to find out the status of my customers without calling the office or looking at a 2-month old "green bar" report. That's a big problem. Why? Because I may walk in that customer's front door to try to get an order only to find they had already placed the order with the distribution center the day before. Do you want to do business with a company that communicates that poorly with its own employees?

ROI? Imagine that your salesperson drives an hour to an account to get an order but the customer was put on credit hold a few minutes before he or she arrived at the customer's office. An hour drive is not unusual these days and an order is highly valued, but with the average sales call costing $200-$300, it doesn't take many sales calls to pay for a CRM system. What impact do more of these types of mistakes have on your sales numbers and bottom line?

If the cost of sales calls based on lack of information is not enough, add to this figure the poor reputation your organization gets for not knowing what fellow employees have communicated to the account, the lack of ability to deliver a unified marketing message that fits your organization, wasting your customers time because you can't quickly look up an invoice or order, or even who you should deal with at an account instead of the president.

Add to this the danger of allowing customer relationships to be maintained only by a single salesperson. If you know all about the relationship, you can continue it. If the salesperson alone has built the relationship and is the only one who knows the details about the account, you could be in trouble if that salesperson leaves to work for the competition. You could lose your biggest account. How many CRM systems would that pay for? On the other hand, if all of your employees have the information to grow and build the relationship with your client, you stand a lot better chance of continuing the account if your sales rep moves on.

This lack of knowledge about your customer also has a huge impact on your organization from a time and efficiency standpoint, in addition to your company's reputation. Hard costs of being able to do email blasts for free, or handle twice as many accounts in an hour have a real impact on the bottom line profitability of your organization.
Value for the Sales Force
The Sales Team is your front line offense with the customer. Whether they are on the outside shaking hands with customers and prospects, or inside working with customers on the phone, the impression they make is critical. It's what that customer remembers about your organization.

Will your organization succeed or fail in its ability to service your customers? Here are a few questions to ask yourself to determine where you may need to improve:
Critical Customer Data
Can sales view account information from home? Or from a hotel room on the road?
Can sales view account information using a laptop? Using a PDA?
Does sales know what other departments have made contact with their customers?
Are sales and other departments quoting the same prices, delivery times, availability of product, etc.?
Can sales view sales history and order history? In real time?
Can sales view credit history? In real time?
Can sales view inventory, delivery, shipping, or lead time information?
Can sales view invoice, RMA, rerun and credit memo information?
Can sales assign tasks to other employees to take care of customer issues?
Can sales search the customer/prospect database for specific types of customers who may fit a particular product offering? Or a geographic region while on the road?
Value for the Customer Service Department
Do customer service reps know what other contacts have been made with their assigned customers?
Do customer service reps have to log into a green screen program to get account information?
Are customer service reps and other departments quoting the same prices, delivery times, availability of product, etc.?
Can customer service reps view sales and order history? In real time?
Can customer service reps view credit history? In real time?
Can customer service reps view inventory, delivery, shipping, or lead time information?
Can customer service reps view invoice, RMA, rerun and credit memos information?
Can customer service reps assign tasks to other employees to take care of customer issues?
Can customer service reps look up accounts and contacts by any data field captured about that account?
Sales Process Program
Do you have a method of classifying prospects by their stage in the buying cycle?
Do sales reps understand the stages of the sales cycle and know what they must do to advance the prospect to the next stage?
Can the sales manager generate and print out a forecast or pipeline report without needing the sales force to "turn in their numbers" and getting the admin to "pull it together" in a report?
Can sales reps or managers mine the database for new prospects, based on their sales history, company size, industry, geography, SIC code, etc.?
Can sales reps and managers communicate targeted messages to sales prospects and customers based on their stage in the buying cycle?
Do sales managers have access to view sales prospect status and information, and assign follow-up or to-do tasks to other departments/CRM users?
Searching and Reporting
Can you generate a current sales pipeline report from one or all of your reps with only two mouse clicks?
Do you have the ability to print reports on individual sales reps, customer service reps or any other employee's activities?
Can you search for prospects and clients from remote locations, accessing your enterprise AS/400 server database?
Do your customer-facing employees quickly search by any field in your customer database?
Can you export segmented lists from your customer master database to formats such as MS Word and Excel, as well as text and clipboard formats?
Can you generate segmented lists to perform email blasts to prospects and customers? Generate telemarketing lists?
The Bottom Line
The better your employees are able to meet your customers' needs, the more business you will do with those customers. But, you can't help your customers if you don't know what is happening with their accounts. Uncovering and addressing each customer's specific needs and maintaining that information in a central database available to all employees – only then offering your products and services – that's when you will generate new revenue and truly see the ROI.

Wintouch eCRM is a CRM solution that allows users to view data about the customer, such as: recent sales, inventory, orders placed, credit status, opportunity focus, contacts, etc. This data enables all staff members to be up to speed on account status and potential, and empowers your employees to know what to ask, to get more business! Wintouch is available in a client/server version for IBM iSeries servers, which can be fully integrated with your existing AS/400 servers, software and data. For additional information, call today! (714) 755-2810.

By Rich Hall
VP Sales & Marketing
<! *************** END OF MAIN *******************************************>


---