Customer Care Software
CRM Applications
Survey Calls
Inbound Telemarketing Outbound Telemarketing
CRM Software Features
Voice Broadcasting
IVR Outsourcing
Information
Contact Management Solutions
CRM Solutions
CRM Services
Windows CRM Solutions
CRM Software
Remote Agent CRM
CRM Vendor
CRM and IVR
Telemarketing Software
Direct Response Marketing
Direct Marketing Software
Computer Telephony CRM
Customer Care Center
Customer Service Software
Contact Center Software
Customer Support Software
Linux CRM SOftware
Customer Relationship Management
Telemarketing CRM
Call Center CRM
Virtual Call Center CRM
CRM Application Software
Software CRM Solution
CRM and CTI
Automated CRM Solution
CRM and Computer Telephony
Unix CRM Software
Customer Information Management
Computer Telephony CRM
Call Center Software
Contact Management Software
CRM Software Features



<! ************** MAIN BODY ************************************************>

DSC Tech Library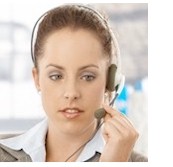 This section of our technical library presents information and documentation relating to CRM Applications and Customer relationship management software and products. Providing customer service is vital to maintaining successful business relationships. Accurate and timely information provided in a professional manner is the key to any business and service operation. Telemation, our CRM software application, was built on this foundation. But the flexibility to change is just as important in this dynamic business environment. Telemation call center software was designed with this concept from the very beginning. That is why so many call center managers, with unique and changing requirements, have chosen and continue to use Telemation CRM software as their solution. Our Telemation CRM solution is ideally suited for call center service bureaus.



CRM Statistics: Who's the Real Market Leader?
---


The following is an extract from the article "CRM Statistics: Who's the Real Market Leader?" by Erika Morphy from CRM Daily:

"Gartner's latest statistics on the state of the CRM business provide a ray of hope to the industry, which has seen software revenues plummet over the last few years.

According to its report on worldwide CRM market share in 2003, the CRM software market declined by 4.4 percent, compared with 2002. The market closed at $3.4 billion for 2003, down from $3.5 billion in 2002.

However, compared to previous years' declines -- at the peak of the recession, the CRM market was down by some 25 percent -- this is good news for the industry.
Siebel Versus SAP
That is not the only surprsing finding. Gartner also reports that SAP (NYSE: SAP - news) leads the CRM industry by a 0.36 percent market share over Siebel (Nasdaq: SEBL - news) in terms of new license revenue.

But in terms of live production seats, Siebel is the leader.

Gartner developed its alternative metric in response to new sales trends among enterprise-software vendors, Gartner research director and report author Thomas Topolinski told CRM Daily.

"What we are saying is, we know there is an anomaly with the way enterprise-application vendors -- specifically SAP -- are selling their products," he explained.

A customer may purchase a mySAP CRM application along with, say, a human resource or manufacturing or financial application, either because it was included in the package or discounted enough that the buyer could not resist.
Selling vs. Implementation
"The ability for companies to sell is one thing -- but to actually sell to a customer that wants to implement CRM, is another," Topolinski said. "Much of what SAP sells in CRM is not converting to live seats right away. But the people who go to Siebel are looking to implement a CRM application immediately."

Not that the live-seat product metric is necessarily a more accurate measurement of a vendor's activity in the marketplace, he added.

"They are both important. New license revenue gives you an idea of what is in the pipeline -- and SAP obviously has a huge sales pipeline. Live-seat production gives you an idea of who is implementing what application in the immediate term," Topolinski pointed out......"
---

To view the entire article, visit www.crmdaily.com. <! ***************** End Of Page ****************>


---