Customer Care Software
CRM Applications
Survey Calls
Inbound Telemarketing Outbound Telemarketing
CRM Software Features
Voice Broadcasting
IVR Outsourcing
Information
Contact Management Solutions
CRM Solutions
CRM Services
Windows CRM Solutions
CRM Software
Remote Agent CRM
CRM Vendor
CRM and IVR
Telemarketing Software
Direct Response Marketing
Direct Marketing Software
Computer Telephony CRM
Customer Care Center
Customer Service Software
Contact Center Software
Customer Support Software
Linux CRM SOftware
Customer Relationship Management
Telemarketing CRM
Call Center CRM
Virtual Call Center CRM
CRM Application Software
Software CRM Solution
CRM and CTI
Automated CRM Solution
CRM and Computer Telephony
Unix CRM Software
Customer Information Management
Computer Telephony CRM
Call Center Software
Contact Management Software
CRM Software Features



<! ************** MAIN BODY ************************************************>

DSC Tech Library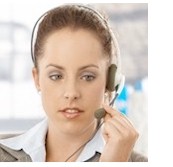 This section of our technical library presents information and documentation relating to CRM Applications and Customer relationship management software and products. Providing customer service is vital to maintaining successful business relationships. Accurate and timely information provided in a professional manner is the key to any business and service operation. Telemation, our CRM software application, was built on this foundation. But the flexibility to change is just as important in this dynamic business environment. Telemation call center software was designed with this concept from the very beginning. That is why so many call center managers, with unique and changing requirements, have chosen and continue to use Telemation CRM software as their solution. Our Telemation CRM solution is ideally suited for call center service bureaus.



Customers Expect Much of Call Centers
By: Brad Cleveland
Source: Incoming Calls Management Institute

One of the most critical and difficult aspects of managing customer loyalty in coming months will be to provide customer contact services that satisfy rapidly changing consumer demands.

Organizations who fall behind will pay a brutal price: dissatisfied customers, negative word of mouth and defections to competitors. But those who stay ahead of the curve will enjoy strong customer loyalty and the commensurate benefits. The stakes are high.

The list of fundamental customer expectations provided in the table has proven to be amazingly robust over the past decade, even in the blistering pace of today's volatile economy. The trick, of course, is to drill down into each area and identify how the definitions are changing and what services will best meet new demands.

A decade ago, "be accessible" meant having a call center, a toll free number, some reasonably well-trained and well-equipped agents, supported by reasonably thoughtful processes. Today, multiple channels of access (telephone, email, Internet, etc.) 24/7 operations and one-stop shopping have become well-established best practices in the customer contact arena. But we're just getting started.
Ten Key Customer Expectations
1. Be accessible
2. Treat me courteously
3. Be responsive to what I need and want
4. Do what I ask promptly
5. Don't make me deal with poorly trained and ill-informed employees
6. Tell me what to expect
7. Meet your commitments, keep your promises
8. Do it right the first time; follow up
9. Be socially responsible
10. Be ethical
Source: Incoming Calls Management Institute
Communications centers are now being built into automobiles. Web-based push-to-talk services, which enable a customer who is browsing a Web site to reach a customer service agent by the click of a mouse, are, by fits and starts, beginning to proliferate. Speech recognition is enabling a new breed of secure and highly customized voice services. And new technologies that bring Internet services to portable phones and other wireless devices are proliferating rapidly.

While "treat me courteously" is a demand that was traditionally satisfied by reaching a competent agent with good communication skills and a smile in their voice, it is much more process-dependent in today's environment. E.g., don't make me punch a bunch of confusing buttons only to wait in endless queue, don't transfer me around and don't make me repeat or re-explain my account history. As customers demand simplicity, organizations face increasingly complex technology, process and organizational challenges.

"Be responsive to what I need and want" and "do what I ask promptly" are also definitions in transition. Recent holiday seasons revealed some well-publicized incompatibilities between the retail and online services of some companies (e.g., buy something online and you may or may not be able to exchange it at a physical outlet of the same company). This promises to be a brewing issue of contention for consumers. Further, ongoing developments continue to raise the bar, e.g., services such as Amazon.com's "1-Click" capability enable return customers to order and pay for products and services with a single click of the mouse.

"Don't make me deal with poorly trained and ill-informed employees" has always been an issue important to customers. But with multiple channels of contact and better educated consumers, it is becoming much more of a challenge to organizations. New developments are creating the need for a new breed of call center professional. Boston Communication Group put a branch of their call center on site at a University of Massachusetts campus to attract and utilize capable workers. And in an interesting twist, Cisco has, in effect, recruited customers to be support engineers; Cisco Connection Online (CCO) enables customers to communicate with each other, answer technical questions and build a community of support. As a result, the company has both saved on staffing costs and concentrated resources on the most difficult calls not adequately addressed by CCO.

"Tell me what to expect;" "meet your commitments, keep your promises" and "do it right the first time; follow up" are issues that are inextricably interrelated. Consumers seem to live by the mantra, "trust but verify." I'll trust you as an organization to the degree that I know what to expect, you meet your commitments, do it right the first time and follow up as necessary. Real-time, online information on shipping, account status, and clear explanations of the impact of any changes in terms or conditions are more than information; they assure me that you are keeping your end of the deal.

"Be socially responsible" and "be ethical" have always been important issues to most consumers. And in today's environment, lapses -- or even perceived lapses -- in ethics or social responsibility quickly make the rounds in networked, digital communities.
Conclusion
Customer demands are formed around experiences they have with any organization -- not just those in a specific industry. Service leaders are raising the bar for everyone. Consequently, customer expectations should be an important part of the call center's -- and the organization's -- development and culture. They should continually be up for redefinition. And consideration of them should work its way into virtually every activity, from reshaping strategy to process design to day-to-day planning and management activities. Today's increasingly informed and connected customers expect no less.

<! *************** END OF MAIN *******************************************>


---