Customer Care Software
CRM Applications
Survey Calls
Inbound Telemarketing Outbound Telemarketing
CRM Software Features
Voice Broadcasting
IVR Outsourcing
Information
Contact Management Solutions
CRM Solutions
CRM Services
Windows CRM Solutions
CRM Software
Remote Agent CRM
CRM Vendor
CRM and IVR
Telemarketing Software
Direct Response Marketing
Direct Marketing Software
Computer Telephony CRM
Customer Care Center
Customer Service Software
Contact Center Software
Customer Support Software
Linux CRM SOftware
Customer Relationship Management
Telemarketing CRM
Call Center CRM
Virtual Call Center CRM
CRM Application Software
Software CRM Solution
CRM and CTI
Automated CRM Solution
CRM and Computer Telephony
Unix CRM Software
Customer Information Management
Computer Telephony CRM
Call Center Software
Contact Management Software
CRM Software Features



<! ************** MAIN BODY ************************************************>

DSC Tech Library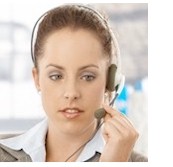 This section of our technical library presents information and documentation relating to CRM Applications and Customer relationship management software and products. Providing customer service is vital to maintaining successful business relationships. Accurate and timely information provided in a professional manner is the key to any business and service operation. Telemation, our CRM software application, was built on this foundation. But the flexibility to change is just as important in this dynamic business environment. Telemation call center software was designed with this concept from the very beginning. That is why so many call center managers, with unique and changing requirements, have chosen and continue to use Telemation CRM software as their solution. Our Telemation CRM solution is ideally suited for call center service bureaus.



Differentiated Customer Retention
By: Edify Corporation

In today's extremely aggressive and competitive marketplace, commercial organisations need new and radically different strategies to attract and then retain quality customers who have good lifetime profitability potential. When economic slowdown is also looming, it becomes absolutely vital to make sure that those customers - the 20%, say, who provide the most cash or the best profits - stay loyal and do not defect to the competition.

Even though it is self-evident that all customers are not equal, companies have traditionally treated them as though they were. This across-the-board standardisation has often meant that service to the best customers has been compromised, which in turn has led to their dissatisfaction and eventual defection. To succeed in the new customer economy - where loyalty, particularly among high value customers, can be extremely fickle - companies need to target investment strategically in the most profitable customer groups, and to match levels of customer service to customer value in order to earn their loyalty.
Investing in your best customers first
Without the ability to differentiate between the value of customers, it is likely that customer retention activities and campaigns will be just as successful at retaining unprofitable customers as they are at retaining profitable ones. As Wendy Hewson, of analysts Hewson Group, has observed, "If you can't provide differentiated service strategies for your best customers, you'll need to provide top flight service for all your customers. And, economically, this is a killer."

It is good news, then, that the alternative - real customer differentiation - is now relatively easy thanks to a new generation of customer relationship management (CRM) systems from vendors like Edify. Using an intermediate online data store to bring together data from different databases, these new systems enable companies to combine different knowledge-strands into a unified, in-depth view of each individual customer. The same systems make it possible for this single customer view to be integrated with delivery channels to enable more individually responsive customer service and more personalised value propositions and delivery.
Towards a single view of the customer
In a situation where all customers get uniform levels of good, bad or indifferent service, then less profitable customers, with lower expectations, are typically more than happy with the service they get. Conversely, more valuable, and more demanding, customers are typically left unsatisfied - making them more open to competitors' advances.

The underlying culprit is often poor integration of customer activities, organised by products rather than by customer. Without a single, unified view of all the customer's contacts and transactions with a company, it is impossible for that company to calculate or estimate the individual's current or future profitability. But with a single view, a whole range benefits become available, including in-depth customer knowledge for sales and service representatives; a consolidated view of the profitability of the customer; and a sound understanding of the customer's behaviour patterns across different channels.

Equipped with this information, the company can tailor marketing and service activities to ensure a precise fit with the customer's needs, propensities and aspirations, and personalise offers using channels best suited to the customer's known preferences.
Optimising 'exchange of value' between company and customer
What a company knows about a customer, his product preferences, his current and his projected value - can all be used to optimise the exchange of value between company and customer. For example, a high value customer can be given priority service when he or she calls the call centre, or be given access to additional features on the company's website. Meeting customers' value expectations is the key to customer profitability, since customer value creates customer satisfaction which engenders customer loyalty.

It is, of course, important to measure whether customers' expectations are actually being met. Software solutions like those from Edify can help by providing the tools to track whether or not the customer really is happy.
Some simple tactics for improving best-customer satisfaction
One of the most common causes of customer annoyance is the waiting time experienced in getting through to voice response systems or accessing company websites. Satisfaction among high-value customers can be significantly improved by giving them a priority service - for example, by pushing them nearer the front of the queue when they call a customer service centre.

Another way of increasing best-customer satisfaction is to avoid making irrelevant offers. The targeting of promotions can be firmly based on knowledge of the customer's situation and value expectations, and the right offer made at the right time through the right channel.

The same principles can be applied to accessing a web storefront, where the customer's value score can direct the promotions presented to them - high-value customers might be given access to privileged areas of the website for example.

The sum total of such customer experience events will play a significant role in raising a customer's level of satisfaction, and in turn determining their loyalty to that provider.
The role of CRM technology
Installing or expanding a viable and rational CRM programme should make a big difference to a company's ability to reap the benefits of accurate customer differentiation and the consequent optimisation of the value of its best customers.

To do this, it will be necessary in most cases to make some targeted investment in new technology. It is important to implement a CRM system driven by customer knowledge - so that the right products can be presented to the customer at the right time, according to stored knowledge of their preferences, needs and propensities. Sadly, too many systems can actually hinder the creation of this kind of customer empathy by being too rigid in their structure and application, and, often, by failing to fit happily with an organisation's tried and tested procedures.

Fortunately, highly flexible knowledge-based systems now exist. A good example is the range of software solutions from Edify.

A unique combination of 'best practices' knowledge and a highly developed ability to leverage customer knowledge across each channel, Edify e-point provides the technology to....
Identify sales opportunities pro-actively. Edify e-point can identify and trigger cross-sell and up-sell opportunities to an agent immediately, while a conversation with a customer is actually going on.
Improve clawback. Edify e-point can significantly enhance strategies for clawing back customers who have been lost by its ability to profile and target competitor business.
Provide a seamless service. Whichever channel customers choose to do business through, Edify e-point allows companies to give them a seamless, cost-effective service. It can also actively encourage lower-value customers to use lower-cost channels such as the Internet, thus making them more profitable to service.
A huge additional advantage of solutions like those from Edify is that they are designed to fit all an organisation's existing back office processes and procedures. As a result, they can start delivering enhanced customer service - and the competitive advantage that goes with it - almost immediately.
Summing up…
Segmenting customers into different value groups means that organisations can optimise the delivery of customer service and customer value at levels appropriate to a customer's current and projected profitability. This means high-value customers can be provided with a level of service that reflects their spending power and serves to keep them as happy and loyal customers. At the same time customers with less spending power will most likely have lower value expectations - so they too can be kept as happy and loyal customers, but with a lower and therefore less costly level of service.

"The strategy of differentiation means that companies can really focus on the targeted delivery of customer value, and therefore make the most of their investment in their customers", says Hewson Group's Wendy Hewson. "The technology is available, and the opportunities are there for the players who choose to to seize them. In the new customer economy, matching service to value is the way to success and profitability."

Edify is a provider of voice and speech solutions for the enterprise. For more than 13 years, Edify has helped more than 2,000 companies automate their customer service, improving customer satisfaction and enabling new revenue generating opportunities while reducing operational costs. Voice and speech applications built with Edify are scalable, multilingual and flexible, allowing companies to easily integrate multiple backend systems with a variety of contact interfaces.

<! *************** END OF MAIN *******************************************>


---