Customer Care Software
CRM Applications
Survey Calls
Inbound Telemarketing Outbound Telemarketing
CRM Software Features
Voice Broadcasting
IVR Outsourcing
Information
Contact Management Solutions
CRM Solutions
CRM Services
Windows CRM Solutions
CRM Software
Remote Agent CRM
CRM Vendor
CRM and IVR
Telemarketing Software
Direct Response Marketing
Direct Marketing Software
Computer Telephony CRM
Customer Care Center
Customer Service Software
Contact Center Software
Customer Support Software
Linux CRM SOftware
Customer Relationship Management
Telemarketing CRM
Call Center CRM
Virtual Call Center CRM
CRM Application Software
Software CRM Solution
CRM and CTI
Automated CRM Solution
CRM and Computer Telephony
Unix CRM Software
Customer Information Management
Computer Telephony CRM
Call Center Software
Contact Management Software
CRM Software Features



<! ************** MAIN BODY ************************************************>

DSC Tech Library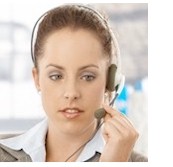 This section of our technical library presents information and documentation relating to CRM Applications and Customer relationship management software and products. Providing customer service is vital to maintaining successful business relationships. Accurate and timely information provided in a professional manner is the key to any business and service operation. Telemation, our CRM software application, was built on this foundation. But the flexibility to change is just as important in this dynamic business environment. Telemation call center software was designed with this concept from the very beginning. That is why so many call center managers, with unique and changing requirements, have chosen and continue to use Telemation CRM software as their solution. Our Telemation CRM solution is ideally suited for call center service bureaus.



Making the CRM Value Case for Change
Daniel T. Murphy
IBM Business Consulting Services

"I will not rest until I have you holding a coke, wearing your own shoe, playing a Sega game featuring you, while singing your own song in a new commercial starring you, broadcast during a super bowl game you are winning." (Jerry Maguire)

The philosophy of CRM tells us that, if we become superb customer relationship managers – i.e., if we provide superb customer value – then the business benefits will follow. Jerry Maguire made the great leap of faith to true customer centricity. If you want to get your CRM program management team working in the spirit of CRM, rent a theatre and show them that movie.

The reality of CRM is another story. The idea that customer value will drive business benefit it is a great leap of faith that most budget owners will not make. The mantra is more typically "Show me the money!"

Yet, still we roll the dice. The business case is conveniently forgotten. How often have you heard such words as:
We don't need a business case for this project. CRM is strategic for us.
No need for any numbers to support this project. The stakeholders are already bought in.
The CIO has said that CRM is our number one priority this year.
Everybody already agrees that we'll get a revenue lift from this project.
If your organization is already philosophically bought in to a CRM program or initiative, you should consider yourself lucky. Your path to success will be a little bit easier. You still need to face reality. A change in leadership in your organization may result in CRM becoming less strategic. What will happen if the CEO or CIO is replaced? What will happen (God help us) if the CFO is replaced? What if the Board of Directors asks the CEO "You're spending fifty million dollars on WHAT?"

IBM's recent Doing CRM Right study (2004) showed statistically and definitively that having a solid CRM Value Proposition is the top driver of CRM success. This argument has been made repeatedly by leading CRM practitioners. In late 2003-2004, IBM surveyed hundreds of executives across the world, and validated what the experts had been saying all along.

Without getting into the detail of whether the Value Case should be built around ROI, EVA, NPV, etc., or the recommended level of granularity around benefits, timeline (e.g., monthly, quarterly, etc.), I will list here some points that I would call Value Case imperatives – Things you absolutely must do in support of a large-scale (e.g., large enough for the CEO, CFO, or CIO to provide budget authorization) CRM program or initiative.
Strategic Linkage
The sponsor of a large CRM project or initiative should be able to describe how that project or initiative supports one or more key value drivers or strategic objectives. In other words, you should be able to say something like "One of our strategic objectives for this fiscal year is to significantly reduce our customer attrition rate. This objective has been stated by our CEO and Vice-President of Sales in our Annual Report. Wall Street analysts say it is critical for our success during the next two years. The proposed project is wholly focused on customer retention. The technology that we are planning to implement as part of this initiative has been proven at other organizations to reduce customer attrition by up to . . ." Describing how a project or initiative supports one or more key business drivers is only the first step in the process of building a detailed Value Case. But for many of the stakeholders who do not have the stomach for the detailed quantitative details (e.g., Wall Street), it is a story that they will keep in their back pocket.
Moving the Metrics
A key value driver (e.g., reduce customer attrition) will have one or more metrics (e.g., customer attrition rate) associated. The table below outlines some examples: Value Driver
Associated Metrics
Increase Customer Loyalty
Increase Product/Service Penetration Per Increase Customer Tenure
Increase Customer Referrals
Reduce Attrition Rate
Increase Product/Service Penetration Per
Improve Customer Satisfaction Score: Perceived Value of My Loyalty
Increase Customer Lifetime Value
Increase Average Customer Tenure
Increase Average Customer Spend
Decrease Average Cost to Serve a Customer
Increase Number of Customer Referrals
Decrease Average Cost to Acquire a Customer
Decrease Time to Break Even The second level of detail in a Value Case should describe how a proposed CRM program or initiative will move the metrics in the organization. You should be able to say something like "The proposed initiative will increase average customer spend by six percent, and therefore increase customer lifetime value by 6-8 percent. The amount of movement of the metrics will be based on a set of assumptions (e.g., Historically, twelve percent of customers who purchase product A will agree to purchase accessory B, given . . .)." The assumptions should be documented through collaboration, and in great detail. The goal should be to prevent a major stakeholder or budget owner from saying at the eleventh hour "Hey, you obviously forgot to consider . . ."

The metrics table becomes the basis for the next step in the Value Case-building process.
Financial Benefits
The next step is to document the financial benefits of moving each metric. You want to be able to tell the story "Based on our customer base of six million, the expected six percent increase in average customer spend will result in an additional six percent of revenues per year." Again, assumptions should be documented through collaboration, and in great detail. A best practice is to get the Finance department involved early in the process.
Total Cost of OwnershipL
You would think that defining total cost of ownership is a straight forward exercise. There are hardware costs, software costs, professional services costs, etc. Some costs are more difficult to discover and even more difficult to quantify without a collaborative effort. Include representatives from Finance, Human Resources, IT, Legal, etc. Start with the cost centers on your company's General Ledger.
Financial Pro Forma
No surprise here – The Financial Pro Forma for your proposed CRM program or initiative is built from the results of the Financial Benefits analysis and the Total Cost of Ownership analysis. Financial Benefits minus Total Cost of Ownership equals Return-on-Investment. Of course, it's not quite that easy – You will need to consider the rate at which your company borrows, other ongoing initiatives that may be impacting the same metrics (We don't want to double-count), the CFO's preferences for documentation of expected benefits (e.g., ROI, EVA, etc.), the company's cash flow (e.g., You may have effectively documented a billion dollar ROI, but if the company does not have the monthly cash flow to support the initiative, you will be dead in the water). At the risk of belaboring the point – Get the Finance department in on the effort early.
Conclusion
Sounds like a lot of extra work, doesn't it? In fact, you may be thinking "If we cut out the Value Case part of the project, we can trim costs by . . ."

In closing, I would like you to consider this scenario . . .

You are building a complex CRM solution with many integration points. You have built a strong business case that demonstrates a four-year return-on-investment of $40 million on a Total Cost of Ownership of $12 million. Problems occur in the integration testing phase of the project. Some of the system interfaces just don't work right, and will need to be redesigned and reconstructed. This will push your go-live date forward by six weeks, and the project will go over budget by $380,000. As the Project Sponsor, you will need to explain why this happened. When you sit down with the CIO, or perhaps with the CEO, or (God help you) with the CFO ("Jump right into my nightmare while the water is warm," said Jerry Maguire), you will have your Value Case to show the materiality of the cost overrun – one percent of ROI. The executives approve the additional $380,000 without question. <! *************** END OF MAIN *******************************************>


---