Customer Care Software
CRM Applications
Survey Calls
Inbound Telemarketing Outbound Telemarketing
CRM Software Features
Voice Broadcasting
IVR Outsourcing
Information
Contact Management Solutions
CRM Solutions
CRM Services
Windows CRM Solutions
CRM Software
Remote Agent CRM
CRM Vendor
CRM and IVR
Telemarketing Software
Direct Response Marketing
Direct Marketing Software
Computer Telephony CRM
Customer Care Center
Customer Service Software
Contact Center Software
Customer Support Software
Linux CRM SOftware
Customer Relationship Management
Telemarketing CRM
Call Center CRM
Virtual Call Center CRM
CRM Application Software
Software CRM Solution
CRM and CTI
Automated CRM Solution
CRM and Computer Telephony
Unix CRM Software
Customer Information Management
Computer Telephony CRM
Call Center Software
Contact Management Software
CRM Software Features



<! ************** MAIN BODY ************************************************>

DSC Tech Library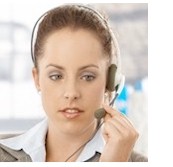 This section of our technical library presents information and documentation relating to CRM Applications and Customer relationship management software and products. Providing customer service is vital to maintaining successful business relationships. Accurate and timely information provided in a professional manner is the key to any business and service operation. Telemation, our CRM software application, was built on this foundation. But the flexibility to change is just as important in this dynamic business environment. Telemation call center software was designed with this concept from the very beginning. That is why so many call center managers, with unique and changing requirements, have chosen and continue to use Telemation CRM software as their solution. Our Telemation CRM solution is ideally suited for call center service bureaus.



Web-Based Systems Help CRM Penetrate Mid-Market
New technology reduces service costs associated with CRM (customer relationship management) installations and opens up the mid-market for resellers.

Business Solutions, July 2001 by Ralph Gammon

Customer relationship management (CRM) has evolved into a technology buzzword over the past couple of years. "CRM is today's ERP," is a phrase I often hear in reference to the current got-to-have-it attitude businesses have toward CRM. But what exactly is CRM, and how can you as a reseller benefit from it?

According to Joe Outlaw, research analyst for the Gartner Group, a CRM system assists businesses in three basic areas:
sales force automation
management of customer relationships and customer service
automated marketing
"In a CRM system, all of these functions are typically connected through a relational database," says Outlaw. "And everyone in the company usually has their own customized view of information."
To Reduce Installation Costs, Think Thin
As you can imagine, making all this technology work together, can be a pretty complex project. CRM installations have typically been characterized by at least five service dollars spent for every software dollar. This type of pricing has slowed the market penetration of CRM in mid-sized businesses, which are typically the bread and butter of resellers.

"The mid-market has always offered a huge opportunity for CRM," says Sheryl Kingstone, CRM analyst, Yankee Group. "Recently, we've seen the introduction of some Web-based, thin client, CRM systems that lower the total cost of ownership for end users.

"These systems reduce the amount of services a reseller can charge for, but they are a better fit for the mid-market. I would recommend resellers become proficient with these Web-based systems and focus on quickly getting in and out of as many installations as possible. After all, the CRM market is only 15% to 20% penetrated, so there are plenty of potential customers."
Complement Your Client/Server Line
Neteos (Waltham, MA) is a vendor of Web-based CRM technology. "We don't want resellers to abandon their relationships with vendors of client/server-based CRM systems," says Dave McNamara, VP of marketing for Neteos. "However, because the demand for Web-based CRM is increasing, we think you should add our technology as an alternative."

White Pajama (Hayward, CA) also offers Web-based CRM technology, mainly focused on call centers. "The call center market used to be focused on large applications with more than 100 seats," says Mansour Salame, president and CEO of White Pajama. "Now, that high-end market is saturated. However, almost 80% of all call centers have less than 100 seats, and no one is addressing them. Most call center technology vendors are not interested in selling $20,000 to $30,000 systems."

Salame said that small call centers can be found within departments of large corporations or at small businesses. "The call center and CRM market represents one of the largest software markets in the world," he says. "Every business has customers. In comparison, ERP is only relevant to businesses with manufacturing."
Stepping Off The Treadmill
Both Neteos and White Pajama offer an ASP (application service provider) delivery model to help make their systems affordable to the mid-market. "The ASP model was designed with mid-sized businesses in mind," says McNamara. "They typically don't have the IT resources to handle big on-site installations. The value-proposition of an ASP diminishes as a company's size increases."

Salame adds that the ASP delivery model can also be a boon to VARs who have traditionally relied on the one-time revenue generated by systems installation. "Selling systems is like being on a treadmill," he says. "If you stop running and don't move enough boxes or software, you fall on your face. The ASP model provides the opportunity to create an indefinite recurring revenue stream."

<! *************** END OF MAIN *******************************************>


---