Customer Care Software
CRM Applications
Survey Calls
Inbound Telemarketing Outbound Telemarketing
CRM Software Features
Voice Broadcasting
IVR Outsourcing
Information
Contact Management Solutions
CRM Solutions
CRM Services
Windows CRM Solutions
CRM Software
Remote Agent CRM
CRM Vendor
CRM and IVR
Telemarketing Software
Direct Response Marketing
Direct Marketing Software
Computer Telephony CRM
Customer Care Center
Customer Service Software
Contact Center Software
Customer Support Software
Linux CRM SOftware
Customer Relationship Management
Telemarketing CRM
Call Center CRM
Virtual Call Center CRM
CRM Application Software
Software CRM Solution
CRM and CTI
Automated CRM Solution
CRM and Computer Telephony
Unix CRM Software
Customer Information Management
Computer Telephony CRM
Call Center Software
Contact Management Software
CRM Software Features



<! ************** MAIN BODY ************************************************>

DSC Tech Library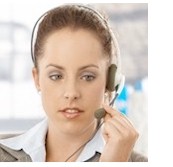 This section of our technical library presents information and documentation relating to CRM Applications and Customer relationship management software and products. Providing customer service is vital to maintaining successful business relationships. Accurate and timely information provided in a professional manner is the key to any business and service operation. Telemation, our CRM software application, was built on this foundation. But the flexibility to change is just as important in this dynamic business environment. Telemation call center software was designed with this concept from the very beginning. That is why so many call center managers, with unique and changing requirements, have chosen and continue to use Telemation CRM software as their solution. Our Telemation CRM solution is ideally suited for call center service bureaus.



Goodbye CRM, Hello eBRM
From: aspnews.com

CRM is old hat. ASPs are in the game of e-Business Relationship Management, writes ASPnews.com's Phil Wainewright

I think it's high time we did away with customer relationship management - CRM - as an industry term. It's no longer adequate to cover all the different applications it needs to embrace, it doesn't describe any specific identifiable product set, and it's rapidly becoming discredited anyway. ASPs don't need it.

CRM was originally dreamt up by vendors that wanted to be taken as seriously as the makers of enterprise resource planning (ERP) software. ERP automates all the internal operations of a large business. CRM is what those businesses need to do the same to all their external, customer-facing operations - or at least, that's the sales pitch.

CRM stands for an integrated, all-embracing package that automates the work of everyone from the sales and marketing teams to the customer service agents and field engineers. It promises to make sure that enterprises can track how they are handling their customers and make sure they look after their needs. By connecting back into ERP systems, the most sophisticated of them turn the enterprise into a perfectly co-ordinated hive of efficiency, productivity and responsiveness. Well, in theory, anyway.

The trouble is that CRM is so fiendishly difficult and expensive to implement, that very few if any enterprises have yet managed to complete the process. Indeed, I've been told by some people in the industry that they despair of ever meeting a Siebel customer that's happy with the results of installing its CRM suite.

That does seem rather hard to believe, since you would expect to have heard more public outrage if there were any real substance to such a story about the world's leading CRM vendor. Although perhaps the company knows its own business so well, it is simply doing a supreme job of managing its own relationships with a burgeoning horde of deeply dissatisfied customers. Wouldn't that be a most interesting and somehow bizarrely appropriate paradox?
Internet killed the CRM suite
The reason that CRM doesn't work — and never will work, at least not in its established form — is that it was designed to solve the problems of the pre-Internet era. Like ERP, CRM's target customer is a static, industrial-age, monolithic organisation that desperately needs to automate its existing internal processes.

The advent of the Internet has changed the rules. Instead of the ring-fenced interaction at the boundary that CRM assumes, the Internet enables customers to reach directly inside the organisation in real time. Businesses have to constantly remake and fine-tune their propositions to customers, and they demand the same flexibility from the applications that they use.

There are new forms of interaction, with the result that the form of integration most relevant to their customer relationships is not with ERP but with email systems. Nor, surprisingly, does Internet-based automation enable businesses to cut out intermediaries and go direct. Instead, the new category of partner relationship management (PRM) software has sprung up to enable better co-ordination of relationships through a channel, from vendors such as Allegis and Ten North.

In this new Internet-based world, ASPs limit themselves by classing themselves as mere CRM providers. For large businesses, the most useful proposition is one that solves the headache of operating multiple Internet computing systems to service not only customers, but also partners, suppliers and mobile employees.

For small businesses, the customer relationships that are most usefully automated are those that take place through their websites and email systems. Next comes participation in larger supply chain or partner channels, and live links into the websites of their preferred business service providers.

The common strand to all these online relationships is that they take place at the point where the enterprise opens up internal e-business processes to Internet-based users and third-party services. The obvious term that collectively describes all these different forms of contact is e-business relationships.

So my message to ASPs is this: Stop trying to associate yourselves with CRM — and the sooner the better — just in case there really is a great big dirty secret waiting to come out about customer dissatisfaction with the whole shebang. Instead, start talking about e-Business Relationship Management — eBRM — as your secret weapon to help businesses compete and succeed in the Internet age.


<! *************** END OF MAIN *******************************************>


---