Customer Care Software
CRM Applications
Survey Calls
Inbound Telemarketing Outbound Telemarketing
CRM Software Features
Voice Broadcasting
IVR Outsourcing
Information
Contact Management Solutions
CRM Solutions
CRM Services
Windows CRM Solutions
CRM Software
Remote Agent CRM
CRM Vendor
CRM and IVR
Telemarketing Software
Direct Response Marketing
Direct Marketing Software
Computer Telephony CRM
Customer Care Center
Customer Service Software
Contact Center Software
Customer Support Software
Linux CRM SOftware
Customer Relationship Management
Telemarketing CRM
Call Center CRM



<! ************** MAIN BODY ************************************************>

DSC Tech Library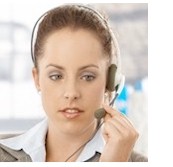 This section of our technical library presents information and documentation relating to CRM Applications and Customer relationship management software and products. Providing customer service is vital to maintaining successful business relationships. Accurate and timely information provided in a professional manner is the key to any business and service operation. Telemation, our CRM software application, was built on this foundation. But the flexibility to change is just as important in this dynamic business environment. Telemation call center software was designed with this concept from the very beginning. That is why so many call center managers, with unique and changing requirements, have chosen and continue to use Telemation CRM software as their solution. Our Telemation CRM solution is ideally suited for call center service bureaus.



CRM naysayers have it all wrong
---


The following is an extract from the article "CRM naysayers have it all wrong" by Matt Hines, www.searchCRM.com:

"Noted consultant Barton Goldenberg thinks the consensus about the state of CRM is dead wrong.

Goldenberg is president and founder of ISM Inc., the Bethesda, Md.-based CRM consultancy specializing in helping businesses formulate enterprise applications strategy. On the eve of releasing the 11th edition of ISM's annual market forecast, "Guide to CRM Automation," Goldenberg gave SearchCRM.com an early look at the trends he's forecasting for 2003.

"The doomsayers got it wrong this time," Goldenberg said. "People are learning how to approach CRM strategy more wisely, and there are all kinds of exciting business and technological innovations taking shape that will propel the market forward."

Goldenberg is predicting 10% to 15% growth for the CRM industry this year, driven largely by a stronger understanding of the fundamentals necessary for projects to succeed. He said that users now realize that 80% of any CRM initiative has "nothing to do with technology." Most companies, he added, are building strategies to refine business processes in an effort to better suit their customers.

"The single most important trend is an increased appreciation of the need to effectively integrate people, process and technology at the roots of any CRM initiative," Goldenberg said.

On the CRM technology side, Goldenberg said the hottest trend is the emergence of XML and Web services architectures. The greatest benefit of this development will be reduced time spent on customization and implementation, he said. Microsoft's .NET platform is the best evidence of this movement already coming to market, according to Goldenberg.

Another significant technology movement is increased demand for vertical applications, and the desire among vendors to deliver these systems. While leading CRM vendors such as Siebel Systems Inc. of San Mateo, Calif., have worked hard to build vertical applications, Goldenberg said that so-called point solution providers will continue to establish themselves as the top designers of industry-specific tools. A prime example of this is Morristown, N.J.-based Dendrite International Inc., which specializes in pharmaceutical industry applications, he said......"


---

To view the entire article, visit www.searchCRM.com.
<! *************** END OF MAIN *******************************************>


---