ACD Automatic Call Distribution
Predictive Dialer
Contact Center
Linux Software Products
Unix Software Products

Information
Linux Windows
CRM for Linux
Linux CTI
Linux Computer Telephony
Linux CRM Software
Linux IVR Solutions
Linux ACD Phone
Linux Contact Management Software
Linux Contact Center Solution
Linux Call Center Software
Linux Telephony Software
Linux Predictive Dialer
Linux Phone Systems
Linux IVR Software
Linux ACD Systems
Telemarketing Linux Systems



<! ************** MAIN BODY ************************************************>

DSC Tech Library



Linux Information

This section of our technical library presents information and documentation relating to the Linux operating system especially as it relates to the telecommunications and Linux CRM Software marketplace. Since the Company's inception in 1978, DSC has specialized in the development of software productivity tools, call center applications, computer telephony integration software, and PC based phone systems. These products have been developed to run on a wide variety of computer systems and have been tested and operational on LINUX servers and systems.

The following is information regarding Linux and its applications in the telecom and business environments.
LINUX CRM Software
TELEMATION is a LINUX CRM software application employed in a wide variety of applications including contact management, help desk, customer service, fund raising, and catalog sales to name only a few. The package also fits both B2B and B2C requirements and has extensive LINUX CTI software features. TELEMATION operates on a LINUX crm server (as well as UNIX and WINDOWS) and communicates with our PC based phone system via a LAN. LINUX software programmers enjoy the freedom to develop and modify call center applications using the Telemation toolkit because of robost development features inherent within this application. Telemation also links to service agents running our thin client on their desktop PCs. For a complete product presentation, download our TELEMATION demo.

LINUX Telephony Software (CTI) and Call Center Phone System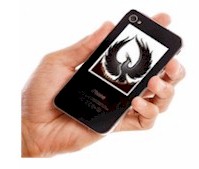 The PACER phone system is a state-of-the-art telecom server that handles inbound and outbound phone calls for small to large call centers. Calls are either initiated by the phone system or accepted from the outside and distributed in an intelligent fashion to your service agents. The PACER includes ACD and IVR components, plus Call Recording capability. Using industry standard components, the PACER phone system has features and functions that can only be found in large scale PBX's, but at a fraction of the cost. And the PACER has predictive dialer capability that cannot be found in most of these larger phone systems. The PACER phone system can connect calls to your employees who are working at home or in remote offices. The PACER is a WINDOWS PC that communicates with applications written on LINUX crm software servers over a LAN. Using our LINUX telephony software, programmers can enhance their LINUX cti software by adding telephony and softphone features. LINUX IVR scripts can be developed as well. For a complete product presentation, download our PACER demonstration.

LINUX IVR Phone Systems and Service
DSC offers comprehensive phone systems and services using Linux IVR products developed in-house. Our linux IVR phone systems are installed in call centers throughout the country and manage both inbound and outbound phone operations. Our linux based phone services include inbound IVR and outbound IVR dialing using our open Linux servers for reliability and performance.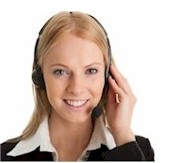 Database offers its clients both inbound and outbound telemarketing services with the ability to manage their own IVR and Voice Broadcasting campaigns online. After signing up for our call center services, you can login to your own account with a unique user id and password. IVR clients can view activity reports on a real-time basis.

Voice Broadcasting clients can download voice recordings and call lists and even manage the start and end of their calling campaigns that are operating at our IVR call center. Users can view call campaign reports and the percentage of completion.


Other Products and Services
Visit our Products web page for other products and services that apply to the LINUX world.

Contact DSC to learn more about our linux software and linux phone system.

<! *************** END OF MAIN *******************************************>