Call Center Company
Call Center Solutions
Call Center Monitoring System
Call Center Simulator
IVR / ACD Simulation
Predictive Dialer Simulator
Voice Broadcast Simulator

Information
Call Center Monitoring
Call Centers Outsourcing
Call Center Help Services
Call Center Productivity
Call Center Technology
Telemarketing CRM
Call Center Autodialer
Call Center CTI
Inbound Call Center
Call Center Simulation
Call Center Modeling
Call Center Monitoring
Contact Center Software
Call Center Software
Customer Contact Center Technology
Call Center Solutions
Telemarketing Software
Linux Call Center
Outbound Call Center
Call Center Outsourcing
Call Center Services
Call Center Development
Contact Center
Contact Management Center
Call Center CRM

DSC Tech Library
Customer Call Centers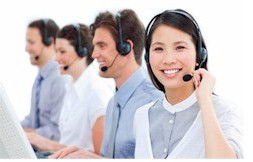 This section of our technical library presents information and documentation relating to Call Center technology and Best Practices plus software and products. Since the Company's inception in 1978, DSC has specialized in the development of communications software and systems. Beginning with our CRM and call center applications, DSC has developed computer telephony integration software and PC based phone systems. These products have been developed to run on a wide variety of telecom computer systems and environments.

The following article presents product or service information relating to call centers and customer service help desks.




---
<! ************** Beginning Of Main ************************>
Call Center Monitoring
---


The following is an extract from the article "More Than Monitoring" by By Lee Hollman of callcentermagazine.com.

"Consider the humble pocketknife. Its one blade can be used for multiple purposes. If you wanted to pitch a tent on a camping trip, you could use the pocketknife to cut strands of rope for strapping your tent between two trees, and to whittle wooden pegs to steady your tent in the ground. The versatility of a tool depends in part on your ingenuity.

Now consider call monitoring software. You already know that you can use the technology to listen to and record agents' calls. But the software can do much more.

Keeping an archive of call recordings can help you to resolve issues affecting areas outside your call center.

For example, if your call center takes too many calls that don't end in a sale, you could send recordings of those calls to your company's sales manager. The sales manager not only receives notice of the difficulty in question, but also has the resources to find a solution.

But Lior Arussy, corporate vice president and general manager of the Customer Experience Management product division for Nice Systems (Rutherford, NJ), says that, despite the benefits, most call centers don't share call recordings with other departments. And he blames a lack of communication between senior management and call center managers.

"The executives are thinking, 'Let the call centers take care of the customers,'" says Arussy. "And the call center managers are thinking, 'Let me run the show.' I've seen resistance on both sides."

Nancy Treaster, senior vice president of global marketing for Witness Systems (Roswell, GA), concurs, but adds that communications barriers are coming down.

"More and more [centers] are taking sample customer interactions and sharing them with the rest of the organization," she says. "And they're getting a much broader view of their customers than they've had in the past."

To help facilitate communication between call center managers and senior management, Nice Systems offers the Executive Connect module with its Customer Experience Management suite. The module lets executives monitor calls or listen remotely by dialing into an IVR system.

Call centers are also sharing recorded calls with human resources departments. One client of Nice Systems recorded agents' calls and played them to potential agents so they could hear what the job entailed. Since playing these calls at job interviews, 25% of the applicants that HR reps interviewed opted not to take agent jobs, saving the company the time and expense of hiring agents who would've been likely to quit.

You can also screen new hires to find out how ready they are to help live customers. Kathy Kuehne, Qfiniti product manager for e-talk (Irving, TX), cites Cordova, TN-based outsourcer Centralized Marketing Company as an example of how some of e-talk's clients use recorded calls to benchmark agents' progress and to determine how prepared they are to do their jobs.

"We found they were using the recording capabilities as a checkpoint for new hires," she says. "New agents would go through some basic training and answer live calls, then receive coaching and evaluations before going back for more training."

Human resources can also rely on call monitoring to help agents' career advancement plans. Nice Systems' Arussy recalls a client that used recorded calls to help determine which agents consistently performed the best. Those agents typically progressed to other jobs in the company's marketing and sales departments.

A more popular application is using recorded calls to train agents. Call center managers often play back agents' calls to them so they can recognize the mistakes and the progress that they've made. You can also incorporate recorded calls and screen captures into customized training lessons for agents.

Before creating a training curriculum for agents, you first need a diverse selection of calls and screen captures to draw from.

"Our philosophy behind training is that you need a training library to store a multitude of training content," says David Pennington, senior product manager, Envision Telephony (Seattle, WA).

To develop an archive of calls to share with agents and other employees, many vendors recommend a program of consistent rather than random recording. If you only record selected calls at random, you're not getting a complete view of how well agents handle different situations. By recording every call, you can build a diverse call library to develop a training curriculum for agents. And you increase your odds of collecting useful information for every department in your company......"


---

To view the complete article, please visit www.callcentermagazine.com.


---