Call Center Company
Call Center Solutions
Call Center Monitoring System
Call Center Simulator
IVR / ACD Simulation
Predictive Dialer Simulator
Voice Broadcast Simulator

Information
CRM Simulation
Call Center Simulation
Call Centers Outsourcing
Call Center Help Services
Call Center Productivity
Call Center Technology
Telemarketing CRM
Call Center Autodialer
Call Center CTI
Inbound Call Center
Call Center Simulation
Call Center Modeling
Call Center Monitoring
Contact Center Software
Call Center Software
Customer Contact Center Technology
Call Center Solutions
Telemarketing Software
Linux Call Center
Outbound Call Center
Call Center Outsourcing
Call Center Services
Call Center Development
Contact Center
Contact Management Center
Call Center CRM

DSC Tech Library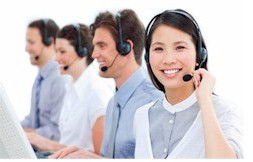 This section of our technical library presents information and documentation relating to Call Center technology and Best Practices plus software and products. Since the Company's inception in 1978, DSC has specialized in the development of communications software and systems. Beginning with our CRM and call center applications, DSC has developed computer telephony integration software and PC based phone systems. These products have been developed to run on a wide variety of telecom computer systems and environments.

The following article presents product or service information relating to call centers and customer service help desks.




---
<! ************** Beginning Of Main ************************>
Architecting Speed to Market
---


The following is an extract from the article "Architecting Speed to Market" by Daniel Costello from CRM Magazine:

"Despite what CRM advocates may say, the relationship that manufacturers have with customers isn't really based on integrated touch points or personalized Web content. While those efforts do help differentiate a company from its competitors, the real relationship manufacturers have with customers is about products. And while marketers have directed CRM efforts toward automating timely and relevant communication with customers, only recently have they attempted to automate the key internal processes that drive timely and relevant product development.

Now, new marketing automation systems are helping companies streamline their internal product development processes. These Web-based tools improve the complex business processes involved with marketing and product life cycle management, making them more effective and efficient.

It's an area largely unaddressed by traditional enterprise resource planning (ERP) and CRM vendors. More often, this space, with its own unique needs, is supported by custom solutions cobbled together from generic project management tools. "Product managers and marketers have requirements that are separate from those of people who run campaigns," says Sam Clark, a service director with Meta Group, stamford, Conn. "They need to make sure that they capture market demand quickly and that they communicate it to the product developers."

This need for speed has marketers hungry for such tools. In the Internet era, efficiency and speed to market have become the zeitgeist. Everyone knows competitors are just a click or a distribution channel away. Down the street, someone may be using computer simulation to model a product to replace yours. Consequently, gone are three- and four-year development schedules. Speed to market means money.

"As long ago as the early to mid-'80s it became very clear that time to market was a critical competitive variable. Firms that had highly efficient, integrated product development processes--from market opportunity identification and concept development through to actual delivery of the product--had a significant competitive advantage over firms that were less effective and less speedy in bringing out the correct product and addressing the correct need and the correct customer," says Harry Watkins Ph.D., senior analyst at Boston-based Aberdeen Group. Watkins' firm provides consulting and market strategy advice to the IT supplier community.

The Aberdeen Group predicts that demand for internal product marketing automation and management solutions will rise to over $1 billion in three years.
Speed Reading
Throughout the processes of gathering requirements for a product plan, developing market requirements documents, developing product specifications, managing to those specifications, testing, delivering and so on, it's hard to keep everyone together, especially when you're moving fast. Miscommunication--or lack of any communication at all--among the members of the marketing, engineering and executive departments regularly plagues the product development process. Consequently, time ticks by as people work through each misinterpretation and repercussion.

According to Watkins, there are now a number of vendors developing Web-centric solutions that facilitate the collaboration, communication, scheduling, tracking of delivery against responsibilities and status coordination associated with product development.

One such pioneering vendor is Austin, Texas-based productmarketing.com, which attempts to address some of these inefficiencies, inaccuracies and misunderstandings through its Web-based product development process tools, Accolades and Compass. Accolades creates a product marketing command center centralizing all marketing requirements data and serves as a collaborative platform for product teams to communicate and refine product features. Its new sister product, Compass, helps product managers identify, collect, manage and analyze market and customer needs from which to define product features.

"Our product is a puzzle tool for managing all of these different bits of information, putting them in chronologically so that you have an historical record of what decisions were made, when and why. It enables companies' product marketing teams to have greater real-time visibility to all of the information right at their fingertips," says Jay Pinkert, director of communications at productmarketing.com.

Without the kind of good processes these "puzzle tools" support, miscommunication seems inevitable given the jumble of issues and materials to be managed. "What happens in traditional product marketing loops is that you have a succession of meetings, spreadsheets and e-mails that become a tangle that becomes difficult to manage," adds Pinkert.

There's also the problem, says Russ Caccamisi, productmarketing.com's executive vice president, with getting all team members to sing from the same sheet of music. "It happens all of the time," he says. "You've got some group in the company that is out working on a piece of what this company is going to offer, but somebody's out working on old data."

Accolades and Compass facilitate collaboration, discussion, argument and ultimately, the decision and dissemination of the plan via the Web. "It's not to say that you can't have a misunderstanding, but it dramatically reduces the instance thereof," says Caccamisi.

And things speed up. The company reports that all of the time saved from not having to unravel bits of dislocated information has enabled some of its customers to reduce their time-to-market processes by one third or more.

These tools are particularly useful to companies with high turnover or when new members are added to a product team. "If you get a new engineer in, he can go back and look at the record of all of the collaboration that happened that allowed that decision to get made," says Caccamisi. "Not only does that speed things up, but it leaves people no rock to hide behind. No one can say that they weren't at the meeting."

As they are an ongoing record of the project, these tools not only assist with planning and communication, but they create an archive of product marketing decisions. In reverse, it's an audit trail through which the development team can get the full history of, say, a product feature. It's possible to see who made a specific recommendation, why and whether the requirements for it emerged from key customer requests or were perhaps the brainchild of someone no longer associated with the product.

Interestingly, some foresee bumps down the road from such audit trails. "That's something that really benefits the engineers," says Clark, who goes on to explain that when there are problems with a product's features, engineers often complain that marketing didn't adequately specify the product's requirements. "It's going to force product marketers to do a better job on their front in terms of market requirement specifics," he says....."


---

To view the entire article, please visit www.destinationcrm.com.


---
<! *************** END OF MAIN *******************************************>