Call Center Solutions
Call Center Monitoring System
Call Center Company
Call Center Simulator
IVR / ACD Simulation
Predictive Dialer Simulator
Voice Broadcast Simulator

Information
Call Center Employment Testing
Call Center Human Resources
Call Centers Outsourcing
Call Center Help Services
Call Center Productivity
Call Center Technology
Telemarketing CRM
Call Center Autodialer
Call Center CTI
Inbound Call Center
Call Center Simulation
Call Center Modeling
Call Center Monitoring
Contact Center Software
Call Center Software
Customer Contact Center Technology
Call Center Solutions
Telemarketing Software
Linux Call Center
Outbound Call Center
Call Center Outsourcing
Call Center Services
Call Center Development
Contact Center
Contact Management Center
Call Center CRM

DSC Tech Library
Call Centers and Technology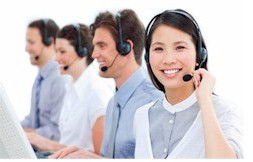 This section of our technical library presents information and documentation relating to Call Center technology and Best Practices plus software and products. Since the Company's inception in 1978, DSC has specialized in the development of communications software and systems. Beginning with our CRM and call center applications, DSC has developed computer telephony integration software and PC based phone systems. These products have been developed to run on a wide variety of telecom computer systems and environments.

The following article presents product or service information relating to call centers and customer service help desks.

Customer Service Call Center Software - Database Systems Corp. provides call center technology products including predictive dialer, IVR service, ACD systems, CRM software, Telephony and CTI phone software, and voice broadcasting systems and service.


---
<! ************** Beginning Of Main ************************>
The Right Staff
---


The following is an extract from the article "The Right Staff" by Brett Anderson from CRM Magazine:

"Where once creating a call center meant assembling a bank of phones and finding a few warm bodies to answer them, it now demands a complex choreography of technology and business processes. This increased intricacy is in part due to the evolution and introduction of new technologies: Call centers often comprise a full suite of customer relationship management applications, including e-mail response, Web collaboration and automated interactive voice response (IVR), that integrate with back office data, such as financial and inventory systems. Its central role as the clearinghouse for customer interactions has led vendors and users to adopt the term interaction center to describe these critical systems.

Although much attention is given to the technologies that enable the interaction center, many companies neglect to consider fully the human half of the equation. A decade ago, call center agents were fairly low-paid operatives whose involvement with the customer followed very narrow, clearly prescribed guidelines. However, in the current e-business environment of "click loyalty," in which technology puts every customer one click away from defecting to the competition, the call center agent may be your primary instrument of customer acquisition, retention and service.

"As call centers are turning into customer interaction centers, you must have support agents and sales agents that can represent your company properly, which means the necessary skills have gone up a level," observes Marcus Heth, vice president of Oracle's Interaction Program Center Office. "In the past, if a customer's service from the call center wasn't great, there was a chance they would stay with you. But today, if they can't get to the right service from the call center, they will be off to the competitor immediately. So the call center person is now in the center of this customer interaction center."

As such, call center agents must be better trained, more empathetic to customers, more knowledgeable about the products and, in most cases, they have to be more technically astute with regard to technology that supports their efforts.
Making a Human Investment
Successfully staffing an interaction center is, for every company, a highly individual process--a careful balancing of resources, both human and technical, against an established definition of the acceptable level of service to the customer. Failing to calculate the human investment adequately in setting up and staffing interaction centers is a common business mistake, says the divisional vice president of one of the nation's largest mortgage lenders, who is responsible for managing a center of more than 350.

"Unfortunately, when they're establishing their call centers, companies do a very bad job of being prepared and willing to make an investment in people to deliver the necessary level of service," he says. "Too often, companies go off and start investing in technology, only to miss the mark getting the type of technology they need to hit the level of service that they want to offer. And so they miss the mark in hiring the staff they'll need to run it."

To take the human assets of the interaction center for granted can be a costly error, given the amount of investment that a company makes in these employees. According to Peggy Moretti, executive vice president and co-founder of InTelegy, a call-center staffing and management service based in San Ramon, Calif., a company can easily spend $5,000 to $8,000 on an agent by the time that individual is in place and working. These costs can run significantly high: The mortgage lender mentioned earlier estimates that it spends $7,200 per month for three months on each call center agent it trains for a total investment of $21,600. In addition, the ongoing costs of maintaining a call center staff can total between 60 and 70 percent of a center's operating costs. And then there is the cost to a business of losing a customer because of a poorly prepared agent.

"A business cannot afford today for [interaction center] staffing to be an afterthought," Moretti cautions. "They can't afford to decide at the last minute, 'Oh yeah, I guess we need some people. I guess this Web site won't do everything by itself.'"

When estimating the return on staffing investment, employers should consider not only productivity metrics--such as customers served and sales generated--but also the value of that agent's knowledge. On a day-to-day basis, agents speak with customers, listen to their concerns and complaints and work to address their problems. This collective and individual experience is itself an important return on the investment a company makes in its interaction center--one that can be invaluable in understanding and growing its customer base better. "Nobody knows more about your customer than your call center reps," says Moretti. "I can guarantee that they know more about them than the senior executives. They talk to them all day long."

As the primary customer touchpoint, interaction center reps must be prepared to provide detailed product and service information and resolve conflicts effectively. Thanks to the concept of functional blending, in which reps must perform sales- and service-related roles, many must also be adept at cross-selling and up-selling, as well as identifying sales opportunities. This requires that they be able to help the customer make a choice, becoming an advocate for the consumer, not just for the vendor, they represent.

To identify qualified candidates, Moretti's firm has developed an in-depth screening process that includes several rounds of phone-based and face-to-face interviews, as well as testing of systems abilities, writing abilities and communication and negotiation skills. Moretti cautions against relying on either an internal HR department or a temp agency to help address staffing needs for interaction centers, since neither possesses the call-center-specific techniques for evaluating skill levels and personality traits. As she points out, not everyone works well in a call center.

"The folks who do well on the call center have great people and communication aptitudes, but they are also comfortable working in a highly structured environment," she says. "A call center is very driven by process and metrics, and folks who are really free-spirited and can't stand to sit in a chair for any length of time aren't going to do well. Good candidates thrive with a certain amount of structure and accountability."
Nature vs. Nurture
But, alas, good candidates are hard to find. As Katrina Menzigian, program manager, CRM Solutions Services, at International Data Corp. (IDC), observes, some companies have met this shortage by locating in regions with unusually high numbers of technically trained people in their labor pools. "Definitely companies look to kill two birds with one stone," she says. "They look to locate their call centers in areas where perhaps the real estate and labor costs are less, but where there's a better educated population base. That's why places like Utah are popular. Florida is another popular area, because there are a lot of retirees there."

Companies not so fortunate are spending more time (and money) on training. According to Menzigian, IDC expects the call center training market to grow to $1.6 billion by 2004--a 23 percent compound annual growth rate for the five-year period between 1999 and 2004.

The rise of training firms may stem from the fact that businesses on the whole do a much better job of disseminating product information to agents than they do of honing their technical and interpersonal skills. The latter, often called "soft" skills, are especially critical, according to InTelegy's Moretti. "These are the more in-depth communications skills--listening skills, problem-solving skills, managing the flow of a customer contact, both in terms of making it an effective and efficient contact and in terms of building a customer relationship," she explains. "How do you recognize and convert sales opportunities? Some of the contact centers we run are truly more of a territory management sales operation; and in that case, how do you establish what your strategy is for your territory--how do you manage your sales pipeline?"

Moretti recommends that a training curriculum be developed concurrently with the technical and workflow processes of an interaction center. Every agent should be tracked through each phase of the curriculum, since each will begin at a different time, and managers must ensure that all receive the same instruction. InTelegy has adopted a classroom-based model that combines formal presentation of information with numerous breakout sessions. The coursework also relies on role-playing, in which reps participate in and respond to various simulated customer calls. These sessions are supplemented with self-directed modules that allow the reps to improve their skills in areas in which they are weak.

The timeframe for training covers a wide range and depends largely on the design of the interaction center and the individual reps' roles. According to Heth, technical training on the Oracle 11i Interaction Center Suite can be accomplished in as little as a week. The mortgage lender mentioned previously puts its agents through an extensive seven-week program that incorporates technical as well as soft-skills training....."


---

To view the entire article, please visit www.destinationcrm.com.


---
<! *************** END OF MAIN *******************************************>