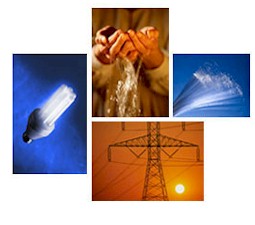 Database Systems Corp. provides the technology necessary to deliver utility sponsored messages and alerts to households and communities. Messages could be public service announcements including rate hearings, scheduled service maintenance, service outages, or community service projects. With our message broadcasting system, calls can be automatically placed with the same, consistent message. Voice messages can be recorded and saved online. Utility customer lists can be downloaded from the internet into our database - we'll take care of the rest. The calling campaign can be controlled online as well. A message can be played to an individual or left on an answering machine.

Utility customer information requests can be handled using our interactive voice response systems. Using 800 numbers, callers have access to any information that is required from the utility company and our technology displays search results from networked databases as well as from the internet.

Database Systems Corp. provides interactive voice response IVR services and Voice Broadcasting services to a wide variety of companies and organizations. EasyIVR.com is our primary website for this service division of DSC.
Utility Phone Applications and Features
Information Services
Rate Inquiries
Public Relations
Power Outage Reports

Emergency Notifications
Disruption of Services
Community Services
24 x 7 Answering Service

Billing Services
Delinquent Accounts
Repair Dispatch
Problem Reports
<! a HREF="" > Public Service of New Hampshire (PSNH)
800 number answering service provides business and residential customer information on utility plans. Provides the ability for the caller to speak directly with utility representatives.