<! ************** MAIN BODY ************************************************>


IVR Software - Interactive Voice Response
This section of our technical library presents information and documentation relating to IVR Software and Interactive Voice Response products. Business phone systems and toll free answering systems (generally 800 numbers and their equivalent) are very popular for service and sales organizations, allowing customers and prospects to call your organization anywhere in the country. Our PACER and Wizard IVR systems add another dimension to our call center phone system solutions. An Interactive Voice Response (IVR) processes inbound phone calls, plays recorded messages including information extracted from databases and the internet, and potentially routes calls to either in-house service agents or transfers the caller to an outside extension.



Voice recognition continues to evolve, but it's not there yet
By Nicole C. Wong
Mercury News

Sure, some callers complain that speech-recognition phone systems aren't up to snuff. These folks are enunciating, accent-free -- but the call center's automated attendants just don't understand.

Still, analysts say the technology has improved tremendously over the past few years. In fact, interactive voice recognition companies have captured ``the holy grail'' by producing automated systems that can correctly understand very large vocal vocabularies, said Art Schoeller, senior analyst of customer relationship management strategies at the Yankee Group.

So, on to bigger and better things. Nuance Communications -- the market leader with 1,000 customers, the highest quality products and the strongest strategy for future offerings, according to Forrester Research -- gives a glimpse at what's to come:
Name dialer
No need for employee phone directories at Nuance. Simply tell the name dialer whom it should call. Specify the employee's work, home or cell phone number. If there's no answer at the number you ask for, the system will automatically redirect the call to the secondary phone number listed in the person's profile.

``We actually don't know anyone's extensions here,'' said Gina Carriere, a senior product marketing manager.

Pretty nifty. Except when it doesn't work.

Recently, the front office attendant at the company's Menlo Park headquarters picked up the phone to summon company spokeswoman Gwen Murphy, who had a visitor waiting in the lobby. But the system didn't understand the repeated utterances of the Mexican man who has lived in New York.
Call steering
No more of those multiple-choice menus. Just say what you want to do, and -- like magic -- you'll be routed to the right person. Or so they say. The technology flunked the test when this reporter called 1-888-NUANCE-8.

The speech-activated operator instructed: ``You can say, `I'd like to speak to a Nuance sales representative.' Or, `I need driving directions.' ''

I replied: ``I want to speak to someone in media relations.''

Operator: ``Sounds like you're asking about demos. Is that right?''

Reporter: ``No.''

After another try, the operator transferred the call to a real person -- who couldn't help, either.

``I'm sorry,'' she said. ``My database works by name-recognition only. I don't have an org chart that says who does what. OK?'' And then she hung up.
Biometric voice-printing
With a mere phone call, voice-verification technology is ensuring that parolees in the United Kingdom are at home by their curfews and that locked-out employees at Nuance can get back into the office. The automated system identifies the caller's phone number, asks who is on the line and checks the voice against the person's sample in the database. In the case of employees who misplace their access badges, a matching voice signature will open the locked door.

That has rescued Nuance Chief Executive Charles Berger many times: ``Between picking up my BlackBerry, my cell phone and my keys, the badge seemed to be the one that was forgotten.''

Companies also are using voice verification to enable employees to reset their passwords or PIN numbers -- saving about $2 each time by using automation instead of the live help desk, according to Bern Elliot, a Gartner Group vice president. Those kinds of requests make up 10 percent to 15 percent of customer calls and 30 percent of employee calls. But he cautions that while the technology is good enough to complement other security measures for employee password resetting, it's risky using it to identify customers. A person's voice pattern can still vary from call to call, depending on the type of telephone or network being used, background noise and illness.
Emotion detector
Nuance believes that in 10 years, speech-recognition technology will be able to assess a caller's emotional status. That would help companies route irate callers to live operators immediately, rather than making them wait in line behind people with more pleasant dispositions.

Experts say the technology already can detect emotion through rate of speech, stress, pitch and cadence. But interpreting which emotion is welling up inside the caller is much trickier. Is the caller speaking very slowly because he's disappointed, confused or trying to contain frustration?

Byron Reeves, co-director of the Social Responses to Communication Technologies Project at Stanford University, cautions that ``getting it wrong is probably worse than not having tried.''

So it might be wise to remember this speech-recognition technology rule-of-thumb from Gartner's Elliot: ``It always is an area that has historically delivered less than it has promised.''


---


Contact Nicole C. Wong at nwong@mercurynews.com or (408) 920-5730. <! *************************** End Of Article ********************* !>


---
Wizard Simplifies Development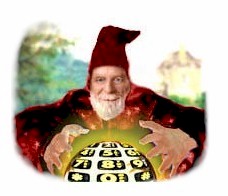 DSC provides IVR software including our IVR wizard development tool for creating interactive voice response applications. Our IVR software lets you increase IVR development productivity by providing a visual development environment. IVR applications can be defined in minutes using this sophisticated, yet easy to use development tool. DSC also has available a comprehensive IVR software library known as our IVR Wizard Software Development Kit. This optional package is available for programmers and systems adminstrators who wish to manage IVR programs fromLinux IVR, Unix, or Windows IVR operating environments.

Data collected by your phone ACD (Automatic Call Distribution) or IVR (Interactive Voice Response) systems can be passed to your existing PC, Unix or Web applications through our phone software. The PACER predictive dialer can automatically call your customers and pass only connected calls to your agents. With our computer telephony software, your telephone and computer work together to provide cost-saving benefits.

<! *************** END OF MAIN *******************************************>