<! ************** MAIN BODY ************************************************>


IVR Software - Interactive Voice Response
This section of our technical library presents information and documentation relating to IVR Software and Interactive Voice Response products. Business phone systems and toll free answering systems (generally 800 numbers and their equivalent) are very popular for service and sales organizations, allowing customers and prospects to call your organization anywhere in the country. Our PACER and Wizard IVR systems add another dimension to our call center phone system solutions. An Interactive Voice Response (IVR) processes inbound phone calls, plays recorded messages including information extracted from databases and the internet, and potentially routes calls to either in-house service agents or transfers the caller to an outside extension.



Programmers strive to make computers more understanding
Better speech recognition software popular with growing number — not just the disabled

By Francine Brevetti, BUSINESS WRITER www.insidebayarea.com

WHY DO we use keyboards? The answer seems inanely clear: to make the computer work. But suppose we need the keyboard only because the computer is too primitive a tool to understand speech, only a transitional device until it is refined enough to understand our spoken words?

To a growing number of people, the keyboard is an obstacle to using the computer. This includes the disabled. But many are now finding that speech recognition software is allowing them to use a computer when they cannot control many other devices in their lives.

It includes employers like San Ramon-based ChevronTexaco that have been distributing copies of speech recognition software and offering free training to their employees as a way of preventing repetitive strain injury to their hands and wrists, a common occupational hazard of those who work with a keyboard.

Also adopting this new form of interfacing with computers are professionals who have traditionally relied on transcribers to generate documents — such as doctors' patient notes and lawyers' depositions. They have been finding that by removing the middle person they may achieve greater accuracy and cost savings.

And, interestingly, some people are adopting it for no compelling physical or professional reason, simply because they talk better than they type.

All of this is happening because speech recognition software has moved computers beyond the primitive stage to a sophisticated tool that can learn and adapt to an individual's speech patterns.

There are several players in the speech recognition software market. DragonNaturally-Speaking software produced by ScanSoft is the largest player. IBM produces ViaVoice, which ScanSoft distributes. Microsoft Office and Excel are equipped with voice recognition products, but so far they recognize only words and not commands like those available on Dragon. But this may change.

There also are versions of Dragon for Macintosh computers that are not well-regarded by Apple users.

"Dragon has millions of users worldwide. Most are in homes, tens of thousands of doctors. Hundreds of thousands are people with disabilities," said Matt Reavis, ScanSoft senior product manager for dictation products.

By installing the software on a computer, the user learns to utter commands the computer is programmed to understand. Meanwhile, the software trains the computer to understand the pronunciation and cadence of the user over time.

It is a remarkable achievement, although it is not always a perfect fit. The user finds that much time is taken up with corrections and editing. However, people who have used the software for many years attest to the leaps Dragon NaturallySpeaking has made in increased accuracy and recognition in its latest version.

"We asked people what they'd like to see in new releases. They said more accuracy. This new release improved accuracy by 27 percent," Reavis said.

The software is expensive. It's $200 for the home version. But it's $800 if you get the specialized versions for doctors or lawyers, or if you want to buy a version in a foreign language. Also, it may require an investment in new hardware, because version 8 works best on a computer with Pentium IV or more advanced chips. But the biggest stumbling block is the amount of training that goes into mastering speech recognition software and training it to understand an individual's speech.

Ron Katsuranis, director of VoiceWare Systems in Daly City, has developed his own set of instructions, complementing Dragon's, that sit on the computer desktop for ready reference. Companies hire him to train their employees to dictate to their computers via Dragon.

"Over 50 percent of the people who buy (Dragon software) off-the-shelf give up within a month. They can't learn, and they find it frustrating," Katsuranis said.

Dan Newman, president of Berkeley-based Say I Can, produces an instructional manual on CDs. He agrees with Katsuranis: "This is a misconception that you can use it just as if you are in Star Trek, right out of the box. It does take work and training."

But Newman also recognizes that despite the difficulty of learning how to navigate the software, some people are much faster speaking.

"If you type less than 50 words per minute, you will gain significant efficiency by dictating," he said.

"It's common that people who have used it in the past have given it a bad reputation because the software was so much worse then," he said. "It's a lot better now; you don't have to work exclusively by voice. You can mix with the keyboard too. For instance, sometimes I dictate a draft by voice and edit it by keyboard."

But with all the difficulties and the expense, for those who cannot move their hands it's the only game in town.

Other big stakeholders in this kind of technology are employers who pay workers' compensation costs for injuries stemming from RSI, repetitive strain injury. Berkeley trainer Newman cites statistics putting each RSI injury at $27,000 for temporary labor costs and workers' comp premiums, hence the employer's motivation for preventing them.

ChevronTexaco has been distributing Dragon software since 1997 and 550 employees worldwide (the majority in the Bay Area and Houston) use NaturallySpeaking. Recently, ChevronTexaco instituted a schedule of classroom and Web-based training that is repeated every few weeks.

Gilda Haskell-Rottman, systems analyst-speech recognition, says about a dozen employees per month receive training either through the classroom or on the Web.

"There are a number of people with RSI injuries and other handicaps that are able to be productive employees because of the software," she said.

Martin Dean, the president of Essential Publisher in San Francisco, has been a technology lecturer for the State Bar of California for the last 20 years.

He has trained many lawyers to use voice recognition.

"It's always been the dream of lawyers to sit down at the computer and write a brilliant brief while speaking to the computer instead of as they do now by writing on a yellow pad, giving it to a secretary who can't read it, who then types it up and hands them back a floppy disk that they have to review," Dean said.

Of the 175,000 lawyers in the state, 5 percent use voice recognition software, he estimated, because so many lawyers, perhaps 5,000, have injured their hands typing over the years.

When Kaiser Permanente introduced a centralized system for electronically recording and storing doctors' notes and patient records, Dr. Paul Johnson of its occupational health division started using Dragon NaturallySpeaking.

"It's a very fast and efficient way to get information into the electronic medical record," Johnson said. "After I see a patient, my notes go into the new electronic medical record system and I have more time to spend with my patients."

While Kaiser has not insisted on any single input method, Johnson said, "quite a few doctors are interested in trying implementing it on their own."

But even if everybody learned to talk to their computer and the computer learned to reproduce their words flawlessly as text, this still would be only one step in the interplay of language and electronics.

One Oakland thinker and teacher says that all written language is doomed, anyway. William Crossman, author of "VIVO (Voice in/Voice out) — The Coming Age of Talking Computers," says "We are rapidly moving to a place where all information will be accessed by computer. Speaking and listening and graphics will remove text. There will be no more reading or keying in text. The keyboard will go in the garbage."

Crossman marks that day as 2050. Sit back and wait.

Francine Brevetti can be reached at (510) 208-6416 or fbrevetti@angnewspapers.com.


---
Wizard Simplifies Development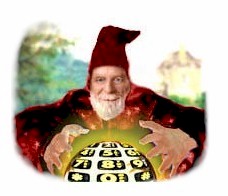 DSC provides IVR software including our IVR wizard development tool for creating interactive voice response applications. Our IVR software lets you increase IVR development productivity by providing a visual development environment. IVR applications can be defined in minutes using this sophisticated, yet easy to use development tool. DSC also has available a comprehensive IVR software library known as our IVR Wizard Software Development Kit. This optional package is available for programmers and systems adminstrators who wish to manage IVR programs fromLinux IVR, Unix, or Windows IVR operating environments.

Data collected by your phone ACD (Automatic Call Distribution) or IVR (Interactive Voice Response) systems can be passed to your existing PC, Unix or Web applications through our phone software. The PACER predictive dialer can automatically call your customers and pass only connected calls to your agents. With our computer telephony software, your telephone and computer work together to provide cost-saving benefits.

<! *************** END OF MAIN *******************************************>