Insurance Related
Insurance Software
Insurance Solutions
Phone Broadcasting Service
Auto Insurance Leads
Car Insurance Leads
Disability Insurance Leads
Exclusive Life Insurance Leads
Group Health Insurance Leads
Health Insurance Leads
Home Insurance Leads
Home Owner Insurance Leads
Insurance Agent Leads
Insurance Sales Leads
Internet Insurance Leads
Internet Life Insurance Leads
Life Insurance Leads
Long Term Care Insurance Leads
Medical Insurance Leads
Mortgage Insurance Leads
Mortgage Protection Insurance Leads

Information
Group Health Insurance Leads
Health Insurance Leads
Home Insurance Leads
Home Owner Insurance Leads
Life Insurance Leads
Long Term Care Insurance Leads
Medical Insurance Leads
Mortgage Insurance Leads
Insurance Sales Leads
Health Insurance Sales Leads
Life Insurance Sales Leads
Qualified Insurance Sales Leads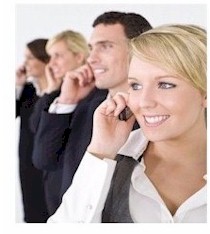 With technology from Database Systems Corp., we can pre-qualify your health and life insurance leads as well as automobile insurance and homeowner insurance prospects before they ever speak to your insurance agents. Call your prospects and play a highly focused and custom greeting giving them the option to talk with an agent, leave a voice message, hear additional information such as the latest insurance rate quotes, schedule a call back, or simply decline the service.

The call can further qualify your prospects by asking them demographic information and desired insurance amount information.

Message can be played to either individuals or answering machines.

Insurance organizations can also have their own 800 number for fielding customer and prospect requests for information or rate quotes. Callers can learn where your offices are located and your hours of operation.

Claims can more easily be recorded and tracked through our 800 number service. Calls can likewise be routed to one of your agents.

For a further description of this technology, visit our Insurance Marketing Software web page.
Insurance Industry Applications and Features
Health Insurance
Life Insurance
Medical and Dental
Homeowners Insurance

Rate Quotes
Coverage and Limitations
Emergency Contacts
Prospect Qualification

Auto Insurance
Boat Insurance
Long Term Care
Customer Service
<! a HREF="" > Craig M. Ferguson & Co., Inc.
The Company's principal activity is to provide insurance brokerage, risk management services to a wide variety of commercial, industrial, institutional and governmental organizations. Craig M. Ferguson & Co. Inc currently utilizes Interactive Voice Response to route customer calls to the appropriate regional call center.


<! a HREF="" > Medical Benefits Group
This company broadcasts messages to potential health care insurance clients offering them health coverage. Message is geared toward individuals who have been previously declined by other insurance groups. Option provided to talk with one of their representatives.


<! a HREF="" > Norcal Mutual Insurance
Norcal employs our IVR services to allow its shareholders to answer Proxy voting questionaires by calling an 800 phone number service.


<! a HREF="" > Senior Division USA
800 number answering service that prompts callers and collects prospect information for long term health care insurance plans.