Software Products
CRM Software Solutions
CTI Telephony Solutions
Contact Management Software
Telephony Phone Software
Autodialer Software
Voice/Text Messages Text To Speech Telemarketing Software
Phone Survey Software
Predictive Dialer Software
Telephony Software
CTI Software
Direct Marketing Software
Customer Survey Software
Telecommuting Software


Our Services
IVR Outsourcing
Hosted IVR
IVR Hosting
Voice Broadcasting Service
IVR Services
Answering Services
Call Center Services
Call Center Outsourcing


Call Centers
Advanced Call Center Software
Virtual Call Centers
Customer Contact Center Technology
Contact Center Software Solutions
Call Center Solution
Work From Home Call Center


Phone Systems
Predictive Dialers
Business Phone System
Telemarketing Autodialer
Emergency Phone Dialer
Church Phone Dialer
Virtual PBX Phone System
Office Phone Systems
Auto Dialers
Emergency Alert Systems
ACD Systems
Call Recording
Call Distribution
Business Phone Systems
Automated Attendant
Call Routing


Applications
Customer Satisfaction Survey
Debt Collection System
Financial Services Marketing
Fund Raising By Phone
Insurance Leads
Lead Management
Insurance Marketing
Store Locator Service
Phone Customer Survey
Mortgage Marketing
Political Call System
Real Estate Marketing
Reminder System
Customer Satisfaction Surveys


Information
Customer Relationship Management
Computer Telephony Integration
SOHO Small Office Home Office
CRM Vendors
CRM Solution
Interactive Voice Response
Automatic Call Distribution
Work At Home Telemarketing
Voice Messaging
Direct Response Marketing
Telemarketing From Home
Customer Contact Center Solutions

---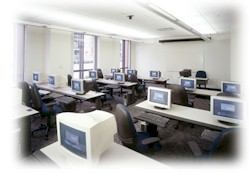 Since 1978, Database Systems Corp. (DSC) has been providing data management products and services to a wide range of industries and levels of our government. We specialize in software development tools and applications, with emphasis on computer telephony integration software, predictive dialing systems and advanced call center software. As a privately held company, we have had the privilege to serve quite a few major corporations as well as small businesses. We take great pride in the customer loyalty expressed over the years by our clients. We continue to develop leading edge technologies in order to provide the best products and services for our customers.

DSC has developed a call center phone system that features a Predictive Dialer as well as ACD Systems and IVR Systems. Complementing this phone system is our CTI Software that enables applications to communicate with this phone system. Rounding out our call center solutions is our CRM Software product known as Telemation. This application is a complete customer relationship management and contact center solution that is installed in both small and large call centers.


---

---
EasyIVR Call Center Services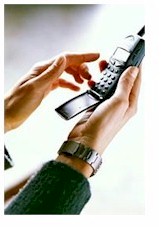 EasyIVR is our call center service division providing IVR hosting and phone answering services. In addition, we provide voice broadcast service for Database Systems Corp. (DSC). IVR refers to Interactive Voice Response - we provide both turnkey IVR systems and complete business phone services using our award winning IVR technology and facilities. Our IVR software provides flexible results in minimal development time. Using open IVR management technology, our IVR solutions can access information anywhere on your network and over the web.

DSC provides the most comprehensive voice broadcasting service in the industry today. From placing one call to millions of calls, Database can fulfill your automatic calling requirements. Calls can be automatically generated using our XML Push technology. Large bulk dialing can be performed using our mass calling service.

What is Interactive Voice Response (IVR) and Voice Broadcasting (VB) and how can it be applied to different ivr applications? Visit our IVR Software, ACD Software, Answering Services, Call Center Services and Voice Broadcasting web pages to learn more about these products and services.




---

---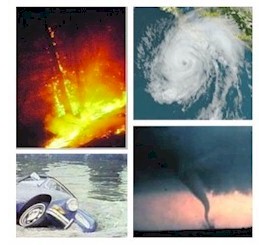 Should an emergency arise in your community, our 911 broadcast service can deliver large volumes of calls quickly using multiple phone dialers. In the event of a blizzard, wild fire or devastating flood, your community can be notified quickly given specific instructions if an evacuation is required using our emergency alert system and emergency broadcasting service. If a dangerous chemical spill occurs in your community, you can target specific areas to call. If a severe snow storm hits your area, your community can be notified of emergency school closings or event cancellations.

Our 911 emergency broadcast service differs from a typical in-house emergency alert system. Thousands of households can be contacted in minutes compared to hours with a typical 48 line emergency auto dialer system. Our service is capable of leaving messages for both individuals and answering machines. We can also re-dial numbers when there is no answer or a busy signal. A press through feature lets a resident confirm the receipt of the call, leave a voice mail message, or even transfer to one of your support team members.

All of this is possible using technology brought to you by Database Systems Corp. We provide both emergency broadcast service as well as emergency alert systems.

Call us today at Call Database to learn more all of the products and services provided by Database Systems Corp.