Call Center Company
Call Center Solutions
Call Center Monitoring System
Call Center Simulator
IVR / ACD Simulation
Predictive Dialer Simulator
Voice Broadcast Simulator

Information
CRM Vendors Success
CRM Integration Success
CRM Application Software
Customer Experience Management
CRM Solutions
CRM Services
Windows CRM Solutions
CRM Software
CRM Vendors
Remote Agent CRM
CRM and IVR
Telemarketing Software
Direct Response Marketing
Direct Marketing Software
Computer Telephony CRM
Contact Center Software
Linux CRM SOftware
Customer Relationship Management
Telemarketing CRM
Call Center CRM
Virtual Call Center CRM
CRM Application Software
Software CRM Solution
Customer Care Software
Customer Service Software
Customer Support Software
CRM and CTI
Automated CRM Solution
CRM and Computer Telephony
Unix CRM Software
Customer Information Management
Computer Telephony CRM
Call Center Software
Contact Management Software
CRM Software Features



<! ************** MAIN BODY ************************************************>

DSC Tech Library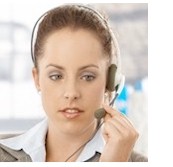 This section of our technical library presents information and documentation relating to CRM Vendors and Customer relationship management software and products. Providing customer service is vital to maintaining successful business relationships. Accurate and timely information provided in a professional manner is the key to any business and service operation. Our CRM software application TELEMATION, was developed with this in mind. But the ability to change is just as important in this ever changing business environment. Telemation call center software was designed from the very beginning for this environment. Many call center managers, with unique and changing requirements, have chosen and continue to use our CRM software as their solution of choice. Our contact center CRM solution is ideally suited for call center service bureaus.


---
<! ************************* Start Article Here **************************** !>
Making the Case for CRM
by Patrick Harris, IT director Sealing Devices

Employees who have the most to gain from better software are sometimes the hardest to convert

Five years ago, Sealing Devices was running outdated and inefficient software that made it extremely difficult for our sales staff to perform effectively. Different departments were using different computer systems to update customer data, resulting in customer lists that were full of repetitions and inaccuracies. The disorder created by the technology was affecting the bottom line. Revenue growth from top customers who regularly bought our sealing products was slowing, and new business leads were falling through the cracks.

To fix our problems, we installed a new CRM solution from Oracle – part of a larger enterprise resource planning (ERP) rollout. The new system integrated our data, streamlined record keeping, and eliminated costly communication gaps between our sales teams. In that first year of going live – after years of flat sales – business started to improve. To date, we have increased business opportunities by a factor of three. Our closing rate on new business leads has steadily risen. Salespeople have been freed up to spend more time in the field. And executives have better information to make better, more informed decisions. Undoubtedly, ours is a CRM success story.

But getting there was not easy. The irony of our situation – and one that is extremely common – is that the people who had the most to gain from the CRM system were some of the toughest to sell on the software. We faced a great deal of internal resistance from our sales staff. Our project succeeded only because we were prepared to address their concerns upfront. What follows are five lessons I offer for companies to consider when undertaking a CRM rollout.
Challenge the "If It Ain't Broke, Don't Fix It" Mentality
Once management decides to move forward with a broad software upgrade, the real challenge of converting employees begins. At Sealing Devices, I found the sales staff was staunchly in favor of preserving the status quo. "I don't need a computer to do my job for me," was a common refrain. Many of them saw the new system as nothing more than an oversight mechanism for management. The key was to get them to see the technology for what it was – a productivity tool. I thus kept a record of all the business opportunities we were missing to track the mistakes that could have been avoided with the new software. When I showed the sales team the results, the benefits of a new system began to become clear. Sometimes we were losing business because a salesperson forgot – or didn't know – to walk a new lead over to another person's desk. Other times, customer orders were not being filled because their contact information had never been entered into our database. Or an order would fail to process because our system did not allow us to enter multiple billing addresses for one customer.

Making believers out of a skeptical team of sales reps won't happen over night. For me, it was a process that took the better part of a year. But it probably would never have happened had I not been able to show them in plain terms how it would make their jobs easier.
Engage Management Early
Managing a company in the midst of a major technology transition can be particularly difficult unless everyone has agreed upon a purpose and methodology. As Sealing Devices got ready to adopt new CRM software, I personally met with every key manager and formed a committee to decide which features were most important to us. Just because a feature exists does not mean it is applicable to your businesses. Unless you make the effort to understand which features and modules are actually useful to your various teams, you may end up with a costly excess of data and functionality.
Don't Saddle Non-Technical People with Technical Duties
Many salespeople I consulted worried that the new CRM system would force them to spend more time behind a computer, rather than behind the wheel of a car, visiting potential customers. It was critical that they understood the software was being installed so they could spend more time away from their computers. To that end, I made sure to limit as much as possible the amount of "heavy lifting" they were responsible for. Most notably, I took on the major task of converting data from the old system into the new one. Granted, this would have been easier to delegate in small doses across the sales team. But had I done so, it would have only reinforced their early impressions of the new system as a "burden."
Train Early -- and Continuously
Selling people on the idea of a CRM system is one thing, but eventually you need to make sure the entire staff knows how to take advantage of their new tools. Conducting comprehensive training sessions just before you go live can be a fool's game. We began training a full six months prior to the upgrade. Once a week, I would meet with employees and walk them through a single, specific feature of the software. (that's all – just a single feature.) The only additional request I made was that each staff member practice using the new software for a half hour or so every day. Indeed, it was a gradual process, but by the time we went live, everyone knew exactly how to add a customer name, how to edit an old contact, and how to identify what features of the new software were most critical to their jobs.

But the training does not stop with the basics. We've continued to train over the past few years, getting progressively more advanced with each session. It's the difference between being knowing your CRM system and mastering it.
Don't "Dabble Your Feet in the Water"
This is what I call the "Big Bang" approach to adopting CRM. There is always a risk with any major software overhaul. But I would caution companies against taking the "incremental" approach. We found there were great benefits to an integrated implementation, in which all the different software applications are launched at once. The alternative – maintaining a mix of new and old systems – is far more expensive and challenging. It also creates psychological barriers, if employees have old and familiar software to fall back on. They are far more likely to appreciate the power of the new software if they are given access to all its features at the same time.

Today, I can say with confidence that every user at our company is not only happy with our CRM system but sees it as an integral part of their success. Reaching this point was a tough climb, involving a sometimes exhausting campaign of persuasion, patience and training. But when you spend the energy to ensure that your staff – and not just management – is fully "on board," the payoff to your business is huge.

Patrick Harris, IT director
Sealing Devices one of the largest manufacturers and distributors of industrial and electronic seals, gaskets, and sealants in North America. The 41-year-old company is based in Lancaster, NY and serves customers throughout the US and the world. <! *************** END OF MAIN *******************************************>