IVR Services
Voice Messaging
Automatic Call Distribution
Telecommuting Software
Call Recording / Voice Logging
Predictive Dialer
Softphone
Interactive Voice Response
Computer Telephony

Voice Over Information
Voice Overs
VoiceOvers
Music On Hold
Voice Talent
Voiceover Talent
Voice Over
Message On Hold
Voice Over Talent
Messages On Hold
On Hold Music
Female Voiceovers Talent
Quote For Voiceovers
Female Voiceovers
Audio Production Voiceovers
Voiceover Quote
Commercial Voiceovers
Male Voiceover
Voiceovers Talent
Voiceover Production
Voice Over Production
Radio Voice Overs
Audio Voice Samples
Hold Message
On Hold Music
Call Recording
Voice/Text Messages Text To Speech Auto Text Messaging
On Hold Announcements
On Hold Message Recording
On Hold Voiceovers
Voice Over Recording
Professional Voice Overs


First Impressions Last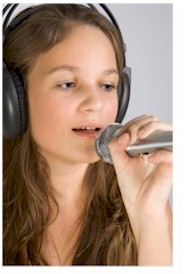 When you finally contact that important prospect, you get one opportunity to make a good first impression. You must introduce your organization and deliver your message in a clear and professional manner.

Your marketing campaigns are finally reaching the right audience. When you get that initial call, the first voice your prospective client probably hears is your automated phone system. This is that critical moment when you need to put your best foot forward!


Let us help by offering a professional voice recording of your important phone greetings, marketing messages, message on hold, on hold music, and special announcements.

To view how other businesses and organizations are using our voice over talent, please visit our Professional Voice Over Applications web page.

Call today at (602) 265-5968 for a FREE analysis and quote.
Music On Hold
Putting people "on hold" is an unfortunate but unavoidable part of business communications because it's impossible to help everyone immediately.
An estimated 70% of business callers are put on hold, and 60% of them hang up and 30% don't call back.
If your callers hear nothing while on hold, they may think they've been disconnected. Most callers who hear nothing on hold, hang up within 40 seconds.
Callers who receive information and music on hold will wait up to 3 minutes longer!
If you use a radio as a sound source, your callers may be annoyed by static, irrelevant traffic reports, and commercials -- even commercials for your competitors.
Contact us today for a FREE quote for a custom on hold music solution!
Multi-Lingual Voice Over Recordings
Database Systems Corp. now provides multiple language support when producing our professional voice overs and message on hold messages. Plus we can provide the translation services for you - just provide us one script and we'll convert to any number of different languages. Here are some of the languages currently supported (give us a call if you don't see your language requirement here):



English
Spanish

French Canadian
British English
German
Cantonese Chinese

Italian
Continental French
Russian
Japanese
Mandorin Chinese
Korean
Sample Voice Over Talent
To create this lasting first impression, we contract with professional voice talent that use the latest voice recording studio technology to bring quality and excellence to your organization. We've compiled a few professional voice talent samples from which you can choose. Click on any of the following names to hear their demos. Remember which voice over talent sample you prefer when contacting us for your professional voice recording.


| | |
| --- | --- |
| Female Voice Overs | |
| Male Voice Overs | |
| British Voice Overs | |
| Spanish Voice Overs | |
Foreign & Accented Voice Over Talent
A Customer Testimonial

"I just wanted to send you an email thanking you for all of your help!
We received the CD yesterday and Scott, who never likes ANYTHING,
was grinning from ear to ear, he is so pleased with the recording!
Anna sounds wonderful and I am so glad that we used your company!

Again, thank you so much! I hope we can do business with you again!

Sincerely,

Alyson
Morrell of Woodbury"



Morrell of WoodBury utilizes our professional voice talent services to create messages describing its events and also special instructions and directions to its locations.
Voice Recording Features
Professional Voice Talent
Multi-lingual support
Music On Hold Services
Language translation services
Radio and television voice overs
IVR voice prompts from voice over talent
Auto attendant phone systems
Call routing voice over prompts
Web voiceovers announcements
Message broadcasting via phone
Message On hold voice over
Narration voice overs
Other Services and Products
Database Systems Corp. has been providing products and services to the services industry for over 25 years. The following are just a few of these products:
IVR Phone Answering Services
Voice Broadcasting Systems
Automatic Phone Message Delivery
IVR Phone Systems
Message Broadcasting Services
Customized Phone Applications
Auto Dialer Phone Systems
Contact Management Software
Choose The Sample Rate That Fits Your Needs
Most requested voice over recordings are 16 bit / 44.1kHz WAV files, the same sample rate used with audio CD's. But we can provide you with WAV, AIFF, VOX, MP3 and many other file types at various sample rates for your voice over requirements.
Call Or Email Us Today
If you would like a free quote or estimate, please e-mail your script to our Voice Recording department.

Don't have a script yet? That's ok, we can help you design one. If you have any questions regarding our voice over talent or services contact us online or call us at Call Database. Thank you for your interest and we look forward to working with you.